Please introduce yourself.
Hi, my name is Jan (35yrs old), I am from Czech republic, Pilsen, and I play bass and sing in a band Demöralyzér. Other members are: Šváb – guitar and vocals, Vápno – drums and Páv – vocals. We are all around same age.
When your band was created?
The band was created in 2008 – 2009 and original line up had 6 members. Two guys later left the band and started their own one.
What the style do you play?
We play mixture of punk, metal and hard core.
How could you describe your music by several words?
Our influences are Exploited, Impaled nazarene, Venom, old US and UK hard core, UK 82, Oi and a lot of metal bands of all kinds. We are maybe little bit more primitive than our "heroes".
What is the main theme of your lyrics?
Lyrics – most of them are angry but also funny (we don´t take ourselves too serious), maybe little bit provocative (hopefully:)). For example – shooting politicians, home made wine, anti "scene" lyrics, making fun of "scene" clichés etc.
What would you like to achieve with the band activity?
We want to play more gigs, make some split releases with other bands, maybe to play abroad.
How many gigs you have played so far and maybe you visit another countries with concerts?
We have played maybe 30 – 40 gigs till now. No foreign countries visited.
Is there anything very important about your band what SHOULD know fans and labels?
We are anti – racist band and we hate this shit, that´s what all fans and labels should know.
What the formats you would like to see your releases, CD, Vinyl, Tape…? And how do you see future of physical releases?
Our releases: demo CD (2011), 7″ ep vinyl "Hard core pičo" (2013) – self released. Soon there will be another vinyl ep, it will be split with Czech oi-punk band Aculeos. Future releases will be on CDs, vinyl and absolutely no tapes (we don´t like tapes).
When you will get label deal, would you like to help to the label with promotion from your side, or you want label do all without your help?
If we would get a label deal, we would like to help the label with promo.
What's your reaction towards negative opinions about your music?
We love negative opinios about our music, it is easy to be loved:) We are glad that we can piss people.
And last question, how do you like our webzine, do you have some remarks towards its look or functionality?
It is the first time I see your webzine, I like the idea to help the new bands.
https://www.facebook.com/pages/Dem%C3%B6ralyz%C3%A9r/153291194731541?ref=hl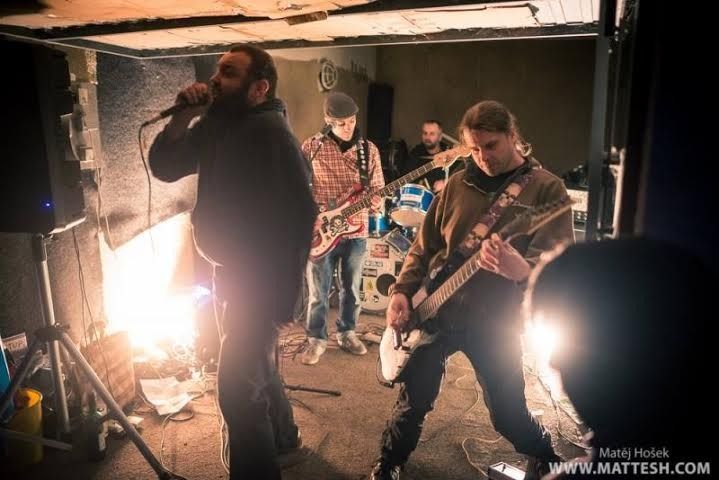 #####
We run magazine with no ads. If you really would like to support Antichrist, you can just Share our article.
You can also support Antichrist by sending a couple bucks to cover some webhosting expenses.