Antichrist metalzine XV anniversary T-Shirt! -
check here
.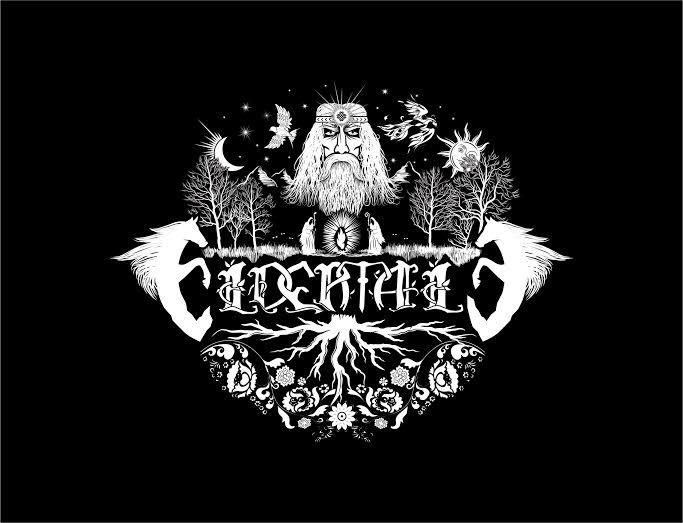 Please introduce yourself.
Greetings from Ukraine! We are Eldertale! Check out our new breed of Ukrainian folk metal hailing from the ancient city of Kiev! I am Kirya (vocals/guitars), and I will answer all this questions in behalf of all my bandmates!:)
When your band was created?
Years active: 2005, 2008-2009, 2012-present days. Actually I really don't know what year I should name as "foundation year". The main stuff is our debut EP released in 2014. All that was before doesn't matter:)
What the style do you play?
We play melodic folk metal.
How could you describe your music by several words?
We are highly influenced by Traditional Slavic Folk music as well as power, death and some black metal:)
What is the main theme of your lyrics?
One thing that you have to understand before listening to Eldertale's songs is that even though the music of the band is based on Slavic musical traditions and modern comprehension of such, the lyrics aren't necessary based on Slavic myths and legends. Unlike some bands associated with folk metal, who's lyrics are fully based on specific folklore, be it Celtic, Nordic, Oriental or otherwise, we try to avoid having any specific names mentioned in our lyrics. As such, you won't hear anything about Slavic heathen deities or campaigns of famous Slavic warlords, but you might finds a song that will relate to something similar stripped of any personal names. Ok, I think I talk too folking much:) Let generalize all this stuff. Our main lyrical themes are legends, myths, nature, tales and some battles:)
What would you like to achieve with the band activity?
Deal with the Label, release our debut LP, play live gigs.
How many gigs you have played so far and maybe you visit another countries with concerts?
We have not play any gigs yet. We want to release an album first, and only then begin playing live. However, we all are experienced musicians with lots of live gigs behind our backs with other bands.
Is there anything very important about your band what SHOULD know fans and labels?
We released our debut EP in summer 2014, you can listen and download it for free at our Bandcamp. And now our debut LP is almost recorded and ready to release.
What the formats you would like to see your releases, CD, Vinyl, Tape…? And how do you see future of physical releases?
Certainly I want to see our release in CD format at least. And I'm pretty sure that there will always be people interested in physical releases.
When you will get label deal, would you like to help to the label with promotion from your side, or you want label do all without your help?
Yes, definitely we'll help to the Label with promotion as much as we can. After all, everyone will benefit from this.
What's your reaction towards negative opinions about your music?
I get mad, smash anything breakable, and unleash an ancient Slavic beast (check out our "Time of Ancient" lyrics)!!! Ok, just kidding. Seriously, I take it easy and calmly. Constructive criticism is absolutely acceptable.
And last question, how do you like our webzine, do you have some remarks towards its look or functionality?
I like your webzine and thank you for helping young and not-so-well-known bands with promotion. This is worthy of respect.
http://www.facebook.com/eldertale.metal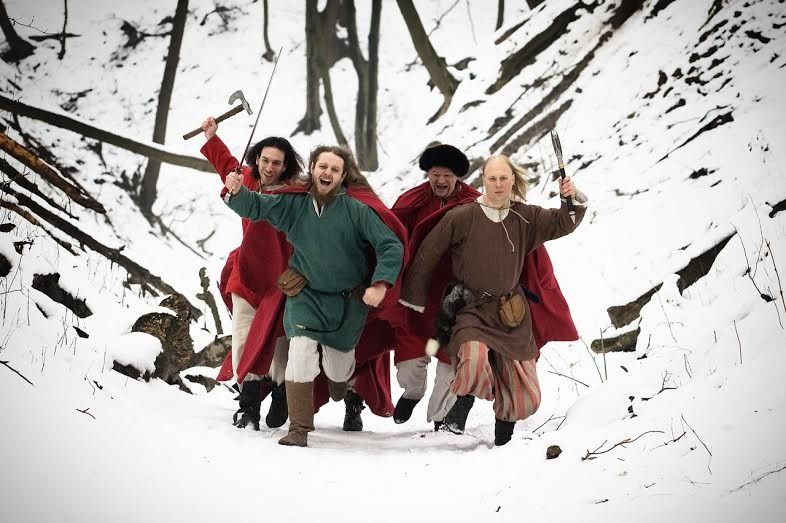 The concept for ELDERTALE comes from its founder, Evgeny Belozertsev, and consists to combine metal within traditional folk melodies of the Northern Slavs. This idea came in his mind back in 1998 while he was in his other Heavy Metal band named TIARA. He had to wait the year of 2004 with the find of the first bandmate, Kirill "Kirya" Shapovalenko, to shape this project for real. Kirya started in the band as a bass player but now manages vocals and guitar lines while Evgeny Belozertsev also plays guitar. Therefore, ELDERTALE became a mix of Heavy metal, Power metal and Death metal influenced by Traditional Slavic Folk music. Due to many professional and personal issues, the duo turn this project on hold until Evgeny Kozakov joins as bass player in 2007. ELDERTALE returns on hold in 2008 for the same reasons until late 2012, the arrival of Josh O. Berg and Alexander Desyatnichenko. The line-up is now complete. ELDERTALE worked hard for their debut EP entitled "Land of Old" released online by June 2014 and for free exclusively. Now, the band is currently working on their debut album. Besides, they want to play live.

ELDERTALE IS:
Kirill "Kirya" Shapovalenko – harsh and clean vocals, guitar, bass, choirs
Evgeny Belozertsev – guitar, balalaika
Josh O. Berg – keyboards, choirs
Evgeny Kozakov – bass
Alexander Desyatnichenko – drums
#####
Support your favorite magazine by donation to cover some webhosting expenses - that will be more than appreciated!
Latest posts by Oleks Antichrist
(see all)