Antichrist metalzine XV anniversary T-Shirt! -
check here
.
According to official label's statement:
Great Dane Records is proud to announce that we work now with the band ghUSa, freshly signed on Great Dane Records.
Ghusa is an amazing band, a pur violence and Swedish Old school Death metal, the double album is available on march 15th stay tuned more coming soon.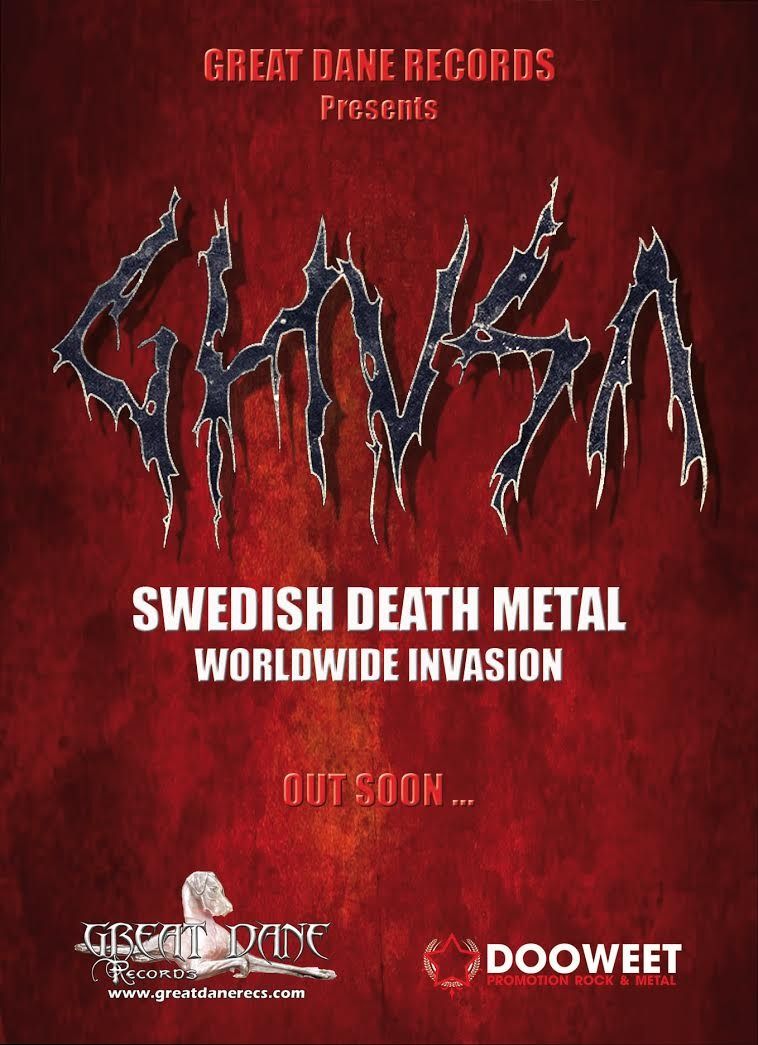 ---
If you really would like to support Antichrist magazine by donation to cover some hosting expenses - that will be more than appreciated!