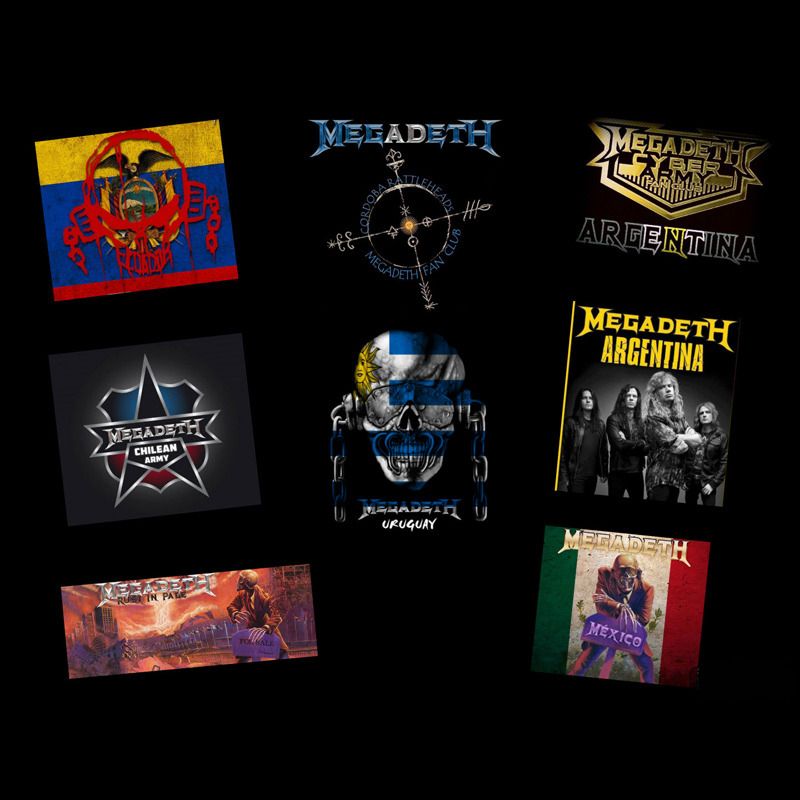 Megadeth fans from various Countries in Latin America recently participated in the making of a video, celebrating 30 years of Megadeth and its interaction with fans throughout those Countries, and presented it as a gift to Dave Mustaine and David Ellefson. Fans from Uruguay, Argentina, Brasil, Chile, Ecuador, and Mexico all participated under the direction of loyal fan, Ale Rosso from Uruguay. Mustaine posted on his Facebook: "I am so motivated by this video and the gift of our fans undying love and loyalty. I can't wait to return to the stage". You can watch the video below.
#####
We run magazine with no ads. If you really would like to support Antichrist, you can just Share our article.
You can also support Antichrist by sending a couple bucks to cover some webhosting expenses.