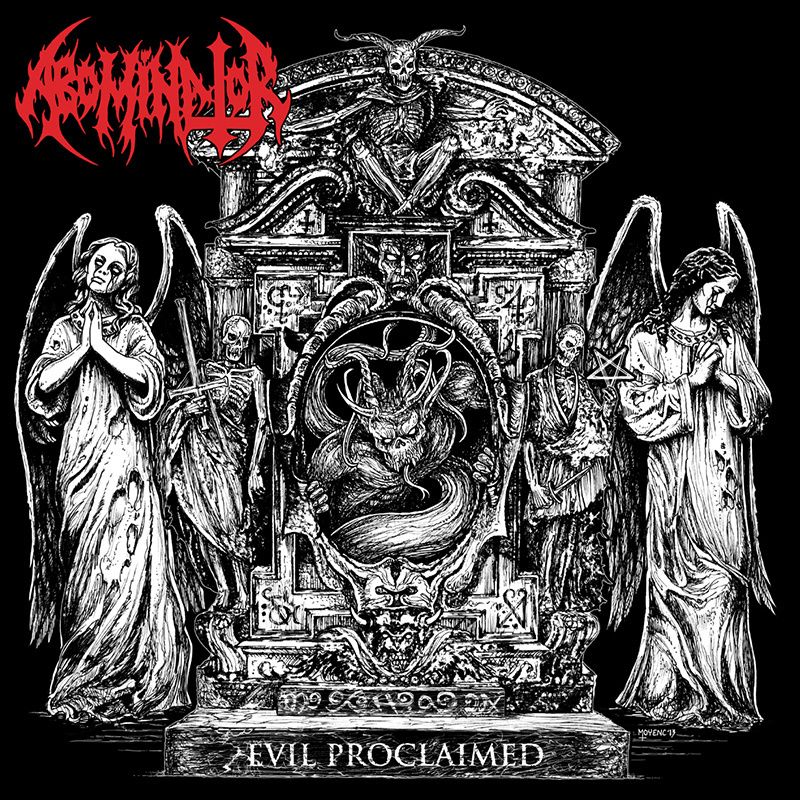 ABOMINATOR "Evil Proclaimed"
Hells Headbangers
Aaaaaarrrrrrgggghhhh!!!!! 5th full-length from Australian kvlt Abominator! Are there anybody who do not know and do not respect this band? I'm not sure, maybe only some trendy boobs… Soooo, this is not a secret, that Australian bestial metal scene is not so huge, but they take us by "quality", i.e. if some Australian band starts play some kind of bestiality – they really able to kick ass! As for Abominator, you know, there are persons known from Bestial Warlust, Destroyer 666, Denouncemt Pyre and etc… Eight songs, the dark, war and destructive black/death metal of hell. So to say, purest form of perversion and abomination towards fucking god and its rotten angels. There you'll not hear something  ultra-new musically, but you'll be completely enjoyed by hellish musick, made in pure old-school way. The whole album comes with very heavy walls of massive sound, killing drumming and cutting guitar rthythms; the rhythm-section is really awesome, measured guitars, enough of decent tempo-changes and pressing down atmosphere. All made with standard means, pretty close to bands like Bestial Warlust, Grave Desecrator, Denouncement Pyre, + (if we'll cut out chaotic blasphemy) – Blasphemophagher, and of course some of ancient Brazilian bands! 21 years of activity, five awesome albums, demos, split, gigs and just blasphemies. Abominator is still alive and kick ass like never, so do not hesitate, and headbang with them! Total recommendations! Killer music, great sound, old-school approach, nothing more to wish.
100/100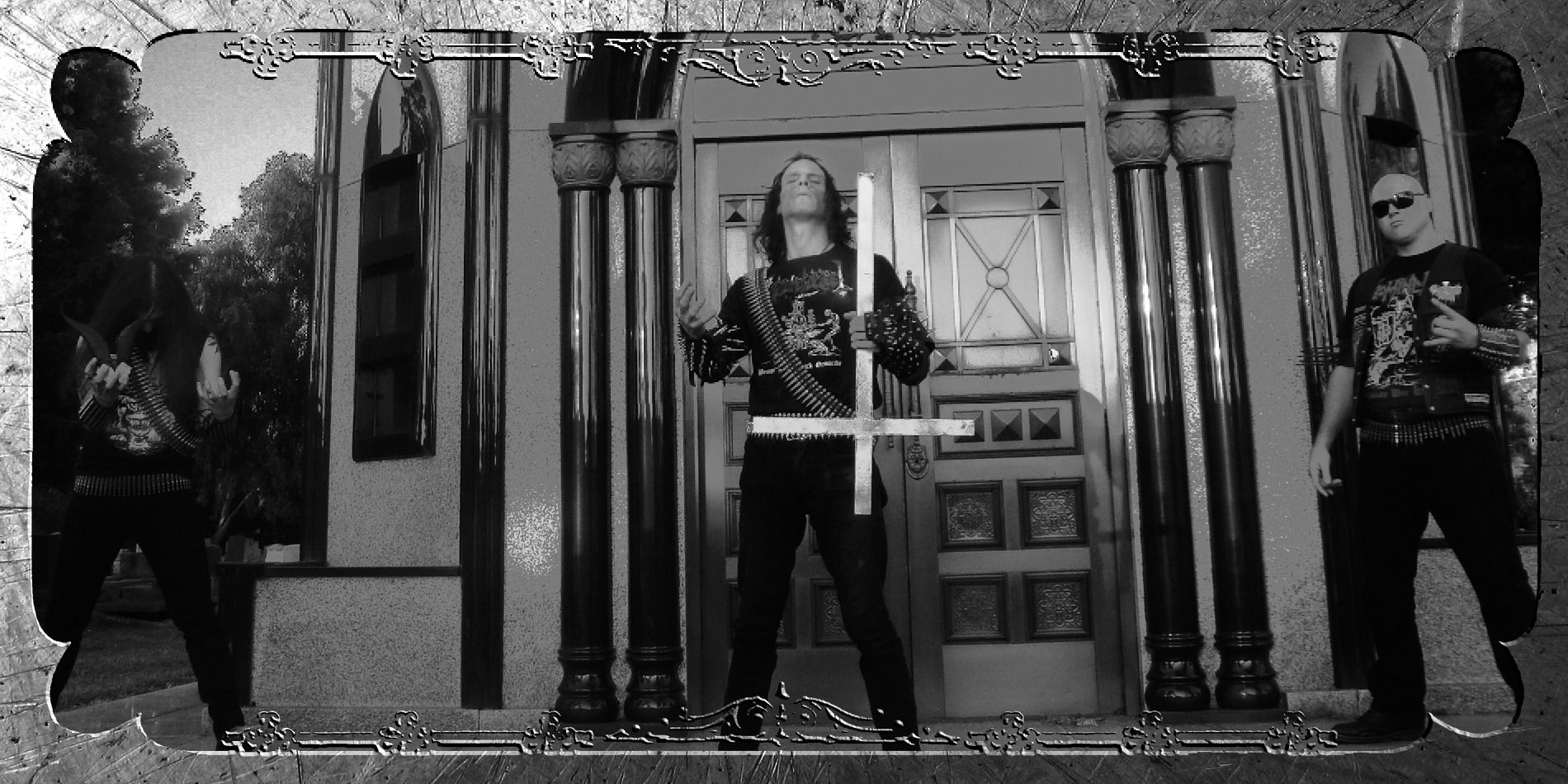 (c) Aleksandr Maksymov
#####
If you really would like to support Antichrist, you can just Share our article.
You can also support Antichrist by sending a couple bucks to cover some webhosting expenses. =>>
PayPal