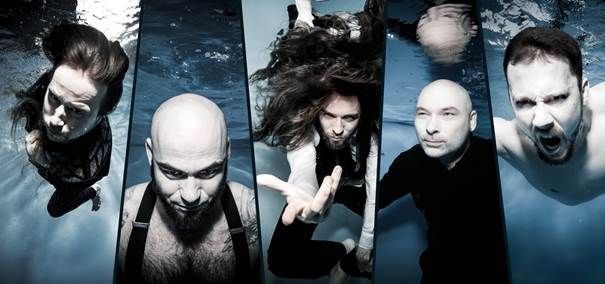 After the success of their two sold out acoustic premiere shows in Berlin and Jena, one of Germany's most remarkable live acts DIE APOKALYPTISCHEN REITER will embark their first ever full acoustic tour! The band has hand-picked 10 venues where they will be performing all of their classic hits in this new format. DIE APOKALYPTISCHEN REITER's catchy mix of death / trash, power metal, rock and folk will come into its own in this new acoustic setting, as well as meaning the usual pit full of headbangers will be replaced by seated rows! Due to the overwhelming fan feedback at the two try-out shows, the trip down memory lane continues.
Additionally, DIE APOKALYPTISCHEN REITER released a trailer for the upcoming tour. Check it out here: DIE APOKALYPTISCHEN REITER – "Flieg, Mein Herz! – Die Akustik-Tour". All confirmed dates below:
05.03. D Nürnberg – Hirsch
06.03. D Leipzig – Werk 2
07.03. D Magdeburg – Altes Theater
12.03. D Freiburg – Jazzhaus
13.03. D Kaiserslautern – Kammgarn
14.03. D München – Backstage
20.03. D Aschaffenburg – Colo Saal
21.03. D Bochum – Christuskirche
27.03. D Osnabrück – Rosenhof
28.03. D Kiel – Max
Presented by: Extratours, Metal Hammer, Musixx, Metalnews & Blast!
Commented the band:
"When we first played some acoustic shows, two years ago, we had no idea whatsoever, how the fans would react. We've expected anything, but not that our die-hard fans would be those to mostly appreciate it and give us padding on the back. It was just magic, very close and personal. It gives us goose bumps time and again, to play those songs we wrote as teenagers with a totally different sound. We are psyched and glad to have found very special locations that will be the right setting for those concerts."
Joining DIE APOKALYPTISCHEN REITER will be Sydney, Australia-based singer/songwriter JOE ASTRAY, who spent the past years touring with bands like ANTI-FLAG and FEHLFARBEN.
"Tief.Tiefer.", the current album of DIE APOKALYPTISCHEN REITER was released on May 30, 2014 via Nuclear Blast.
#####
If you really would like to support Antichrist, you can just Share our article.
You can also support Antichrist by sending a couple bucks to cover some webhosting expenses.