After the incredible demand for the first part of the band's European "Origins" tour (several shows have been sold out weeks in advance), the folk metal eight-piece has announced a second leg for the tour already.
Anyone who's seen ELUVEITIE live recently has witnessed that the folk metal horde has once again taken things a step further, joining the small elite of metal acts that can put on a show that will make the fans dream of the next gig already on their way home. So, secure your tickets in time and celebrate the show of the year together with ELUVEITIE!
TOUR DATES 2015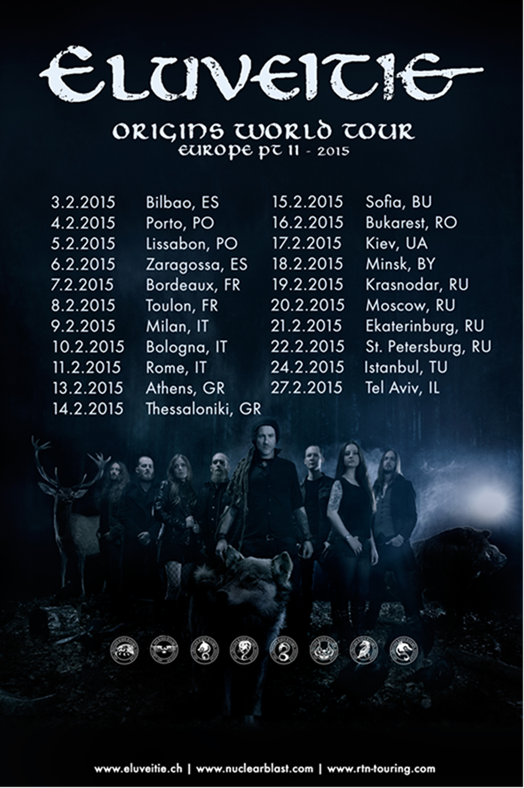 "Origins", the bands sixth full length album was recorded at the New Sound Studios by Tommy Vetterli (CORONER, KREATOR & many more) and is the successor of the most acclaimed album "Helvetios".
Sponsors:
[AdSense-A]
#####
If you really would like to support Antichrist, you can just Share our article.
You can also support Antichrist by sending a couple bucks to cover some webhosting expenses. =>>
PayPal
[ad 1]