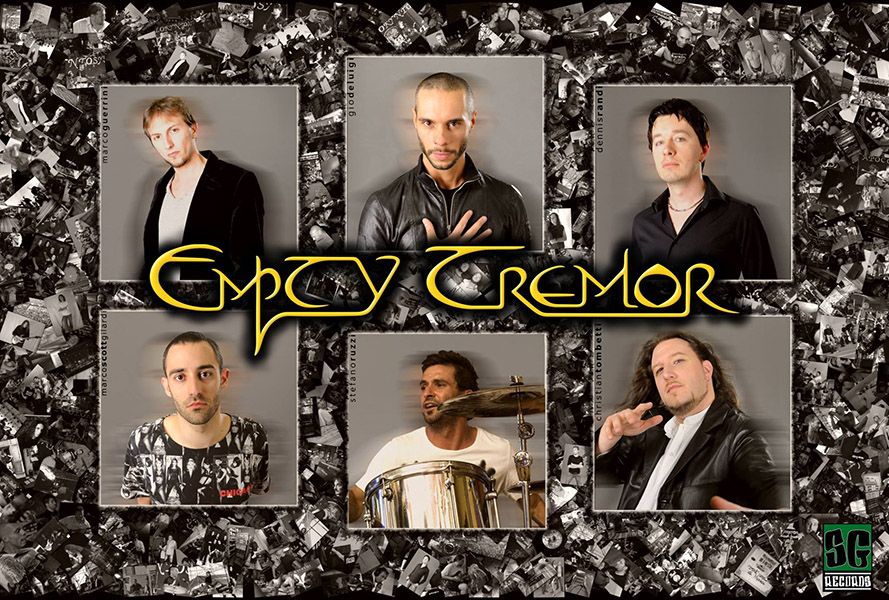 The new album by Empty Tremor will be out on March 27, this album celebrates the Prog Metal band 20 years of career.
The Empty Tremor story starts in 1993, when Daniele Liverani notices five kids from Mezzano, near Ravenna (Italy) and joins them as keyboard player.
Daniele introduced them to progressive, and thanks to this boost the band records "Apocolokyntosys" in 1997 and "Eros & Thanatos" in 1999 till to have the great pleasure to open the Malmsteen's concert in Italy.
In 2004 the album "The Alien Inside" consecrates definitely Empty Tremor among the greatest Italian progressive metal bands. The singed in this album is Oliver Hartmann (Avantasia, At Vance, Rhapsody, Genius) and Empty Tremor receiving a call from Dream Theater asking them to open the Italian stages of "Train of Thoughts" tour.
The fourth album "Iridum" is released by SG Records and features an enthusiastic return of Giò De Luigi, the singer of the first two Empty Tremor works. On drums there is Dario Cicconi (Hartmann's Band, Empyrios, Liverani, Khymera and others).
In 2013 Empty Tremor celebrate the 20th anniversary with a live acoustic event in their hometown Mezzano. The show was recorded and from that acoustic evening comes the first Empty Tremor "best of": "Slice Of Live – an acoustic evening", that features 13 tracks in a new involving and emotional acoustic arrangement.
The album feature, in addition to 3 tracks for each of the 4 previous albums, the Dream Theater cover "Another Day". The album release will be anticipated by video of "Stay", "Slice Of Life", "Warm Embrace" choreographed by dancers Enrica Linlaud and Michael D'Adamio and "Everyday", with a short intrudction by Marco Guerrini, that tell the story of this song.
The next appointment is for February 4, with the release of the first video, while the album will be available on digital platforms on 25 March and in record stores from the 27.
https://www.facebook.com/emptytremorband
#####
If you really would like to support Antichrist, you can just Share our article.
You can also support Antichrist by sending a couple bucks to cover some webhosting expenses. =>>
PayPal