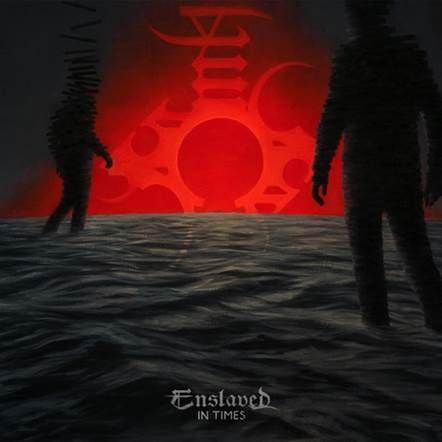 "In Times" is the title of the thirteenth studio album by Norwegian extreme metallers, ENSLAVED.
Now, the band offers a foretaste of their upcoming studio record, in the form of the first part of a series of track-by-track videos.
Let Ivar Bjørnson give you further information on the idea behind the first two songs:
01 – Thurisaz Dreaming
02 – Building With Fire
Check out the video here:

The track listig for In Times is:
01 – Thurisaz Dreaming
02 – Building With Fire
03 – One Thousand Years Of Rain
04 – Nauthir Bleeding
05 – In Times
06 – Daylight
The new album's total running time is 53 minutes.
"In Times" was produced by band members Ivar Bjørnson, Grutle Kjellson & Herbrand Larsen together with Iver Sandøy.
Mixing was completed by Jens Bogren at Fascination Street Studios in Örebro, Sweden.
"In Times" will be released on March 06, 2015 via Nuclear Blast!
#####
If you really would like to support Antichrist, you can just Share our article.
You can also support Antichrist by sending a couple bucks to cover some webhosting expenses. =>>
PayPal