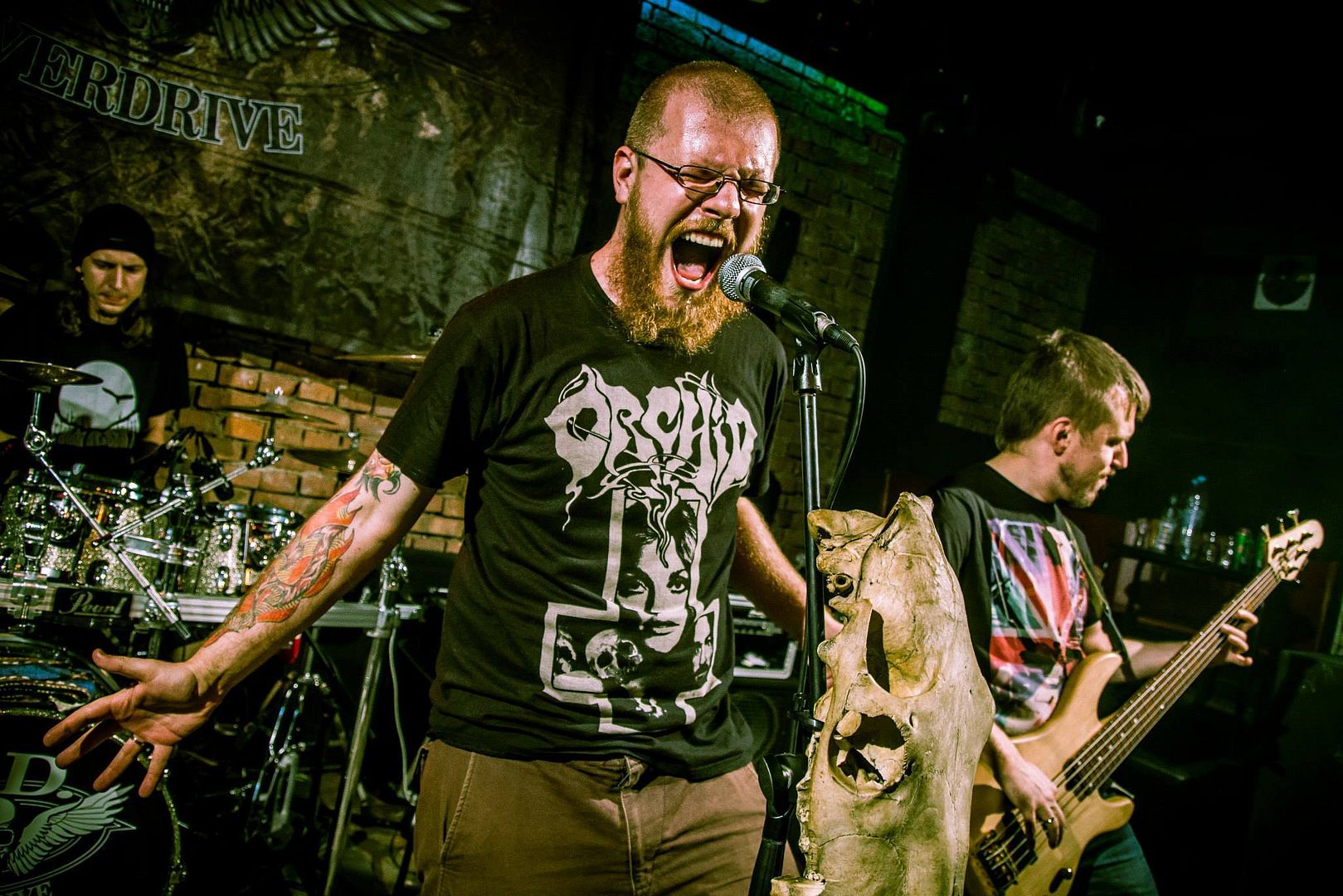 As previously announced, J. D. Overdrive, a southern metal band from Poland, return this Spring with their brand new studio album.
The release of "The Kindest Of Deaths", as the album will be called, is planned for April, 13th in Europe and May, 5th in North America (via MVD). Today the band reveal its cover artwork and tracklist.
J. D. Overdrive – The Kindest Of Deaths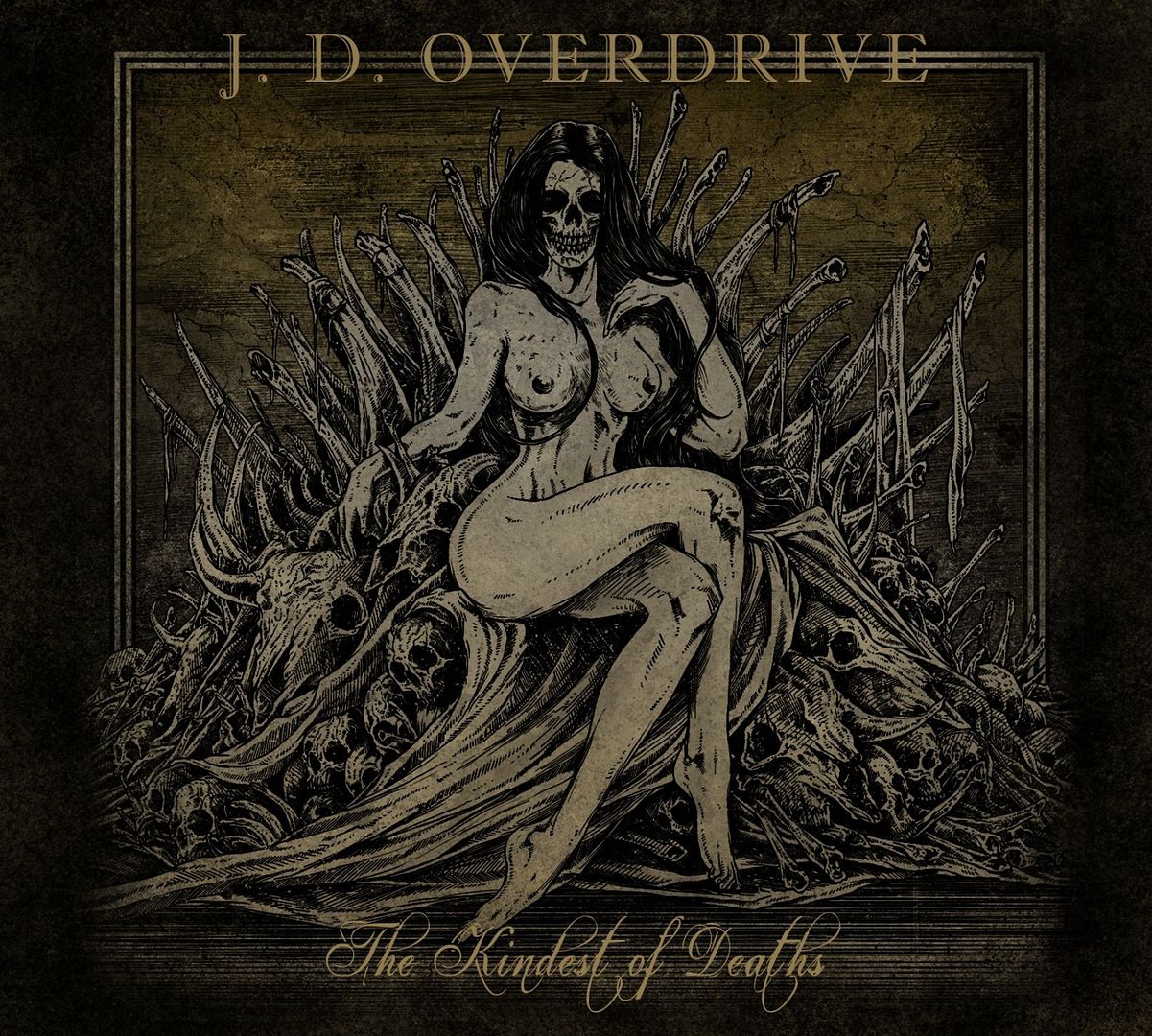 Tracklist:
1. Wreckage, Part I
2. Crippled King
3. The Lesser Evil
4. The Fury In Me
5. Dull Knives and Dead Friends
6. Seeds and Stones
7. The Greater Good
8. Demon Days
9. Wreckage, Part II
10. A Painful Reminder
11. The Kindest of Deaths
Stempel, the band's guitarist comments: "For the last two years I have been indoctrinated by our vocalist to listen to such great bands as High on Fire, Clutch or Kongh. Then there are a few discoveries I've made on my own, like Planet of Zeus or Red Fang. I think people will hear those inspirations on the new album. But in the same time we're making the same music we did before and having a blast while doing it, so we haven't really lost our old identity. Although I do hope we'll manage to surprise a few people with the album's sound which in our opinion is just amazing. The songs sound very live and organic… whatever that means (laughs)."
Suseł, vocals, adds: "Everything in our band is dictated by chance and the title of the new album is no different. To make things funnier, while personally I hate it when bands call their albums the same way as one of their songs, it was me who made this suggestion. 'The Kindest of Deaths' is a track that really stands out from the rest and is absolutely overwhelming. When the concept for the cover artwork emerged (which was a perfect match for the title) we knew we made the right choice. The cover itself, designed by Maciej Kamuda, is amazing – totally not our style but yet perfectly reflecting the album's dynamics. In our opinion the new record will be a great continuation of what we did before. It's still JDO but we managed to squeeze in a couple of fresh ideas as well which will hopefully result in an engaging listen. And the sound that Stempel mentioned – man, we never sounded better, period (massive thanks go out to Haldor and Satanic Audio). But don't take our word for it – soon the music will speak for itself…"
The album was recorded, mixed and mastered in Satanic Audio Studio with Haldor Grunberg as a producer.
The band was formed in 2007 when guitarist Michal "Stempel" Stemplowski (along with drummer Luksus and bassist Kuba) recruited vocalist Wojciech "Susel" Kaluza for his new rock project dubbed Jack Daniels Overdrive. They self-released their debut EP called "Pure Concentrated Evil", which received a bunch of great reviews in various webzines and magazines. They played their very first show supporting Jesus Chrysler Suicide (a legendary Polish act) and the following two opening for Beatallica. In the meantime the band experienced two line-up changes, welcoming in their ranks drummer Lukasz "Jooras" Jurewicz and bassist Lukasz "Peo" Pomietło. In March 2009 they were given the honor of performing in Krakow with the living legend of stoner metal – Phil Anselmo's Down. In the following months came the inevitable – they changed their name to J. D. Overdrive to avoid legal problems with the Tennessee tycoon. And just when they thought that nothing can surprise them – on March 9th, 2011 they opened for Zakk Wylde's Black Label Society in Warsaw. After over three years of gathering experience at numerous live shows and sharpening their material, J.D. Overdrive were proud to release their debut album. The album entitled "Sex, Whiskey & Southern Blood" was released by Metal Mind Productions in June 2011. This year and the following brought more live performances and the band supported such acts as Blood Ceremony, Whitesnake and Soulfly. In May 2013 they released their sophomore album entitled "Fortune Favors The Brave"! The mixing and mastering duties for the album was held by Piotr Gruenpeter who's best known for his work with the post-black phenomenon THAW, as well as from bands Searching For Calm and Sun For Miles. "The Kindest Of Deaths", the band's third studio effort, is scheduled for releae on April, 13th in Europe and May, 5th in North America (via MVD).
Line-up:
Wojtek 'Suseł' Kałuża – vocal
Michał 'Stempel' Stemplowski – guitar
Łukasz 'Joorek' Jurewicz – drums
Marcin 'Stasiu' Łyźniak– bass
J. D. Overdrive on-line:
www.facebook.com/jdoverdrive
#####
If you really would like to support Antichrist, you can just Share our article.
You can also support Antichrist by sending a couple bucks to cover some webhosting expenses. =>>
PayPal