Blood Harvest Records is March 16th  as the international release date for Lago's debut album, Tyranny. Originally released last year in limited quantities on CD and now being released on vinyl LP, Blood Harvest immediately saw the potential in Lago's fiery 'n' fresh take on timeless death metal songwriting. Across Tyranny, you'll hear shreds ofLago's cited influences – Morbid Angel, Decapitated, Emperor, and Aeon – as well as much the eternal Floridian death metal sound and the labyrinthine epics of later Vital Remains. However, with the poise and composure of veritable veterans, the American quartet take a compositional approach that's classic and even classy: narrative guitar leads rise and rise, rhythmic shifts spiral around in interesting angles, and explosions of violence are meted out methodically. Indeed, Tyranny is aptly titled, for Lago are on their way to becoming merciless leaders in the death metal underground. Cover and tracklisting are as follows: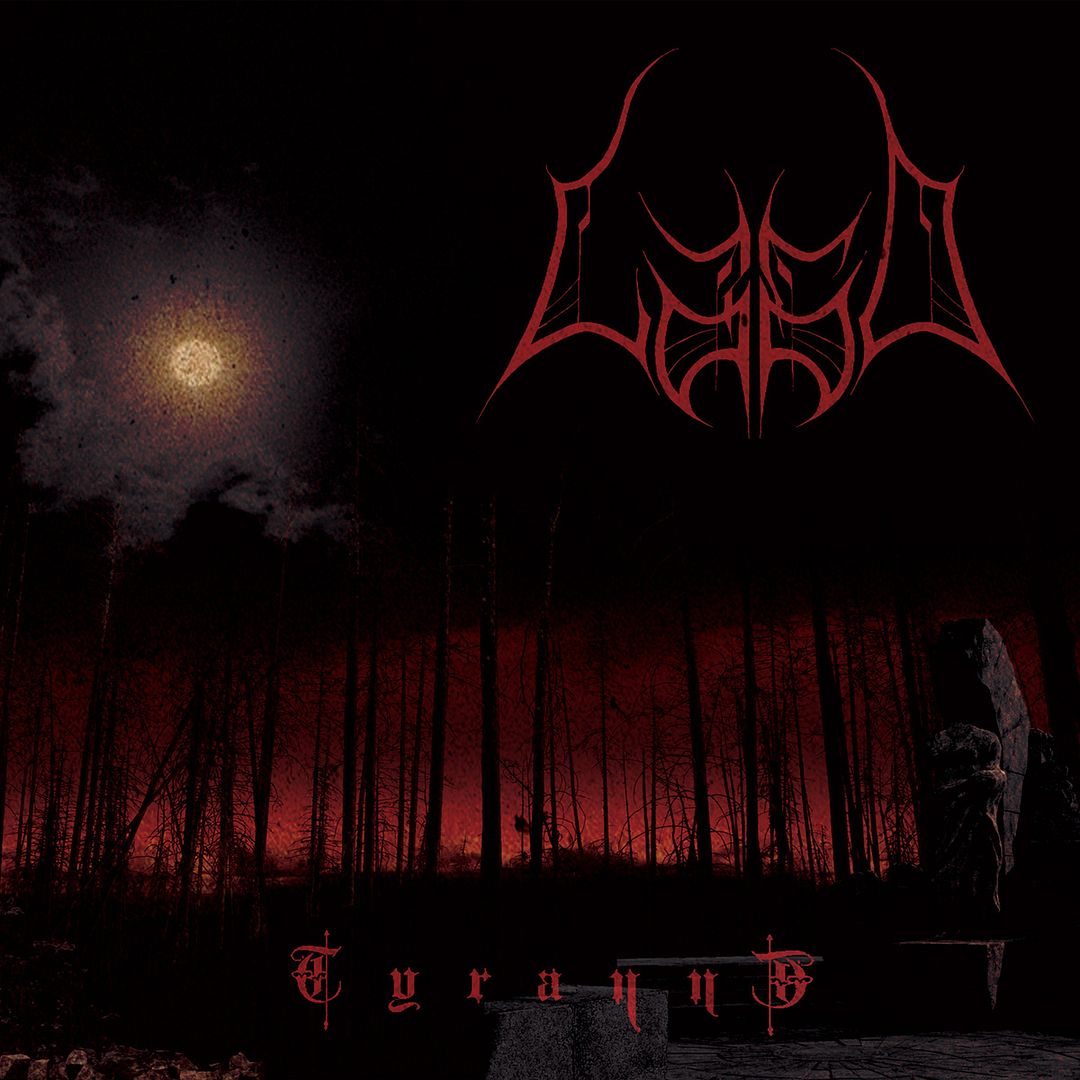 Tracklisting for Lago's Tyranny
1. I
2. The Tyranny Of Men
3. Father Of All
4. Concede To Oblivion
5. Coming Cataclysm
6. Bring To Ruin
7. Reckoning
8. Pox Of The Weary
Founded in January 2010 in Phoenix, Arizona, Lago was begun by vocalist/guitarist Cole Jacobsen, drummer Shawn Reiterman, and lead guitarist Manuel Dominguez. Upon completing the lineup with bassist and backing vocalist Garrett Thomas, the band released their first EP, Marianas, on Pale Horse Records to critical acclaim in November 2010. Changes to the lineup occurred throughout 2011 and early 2012, beginning with the departure of Manuel Dominguez. After a brief search for a replacement member, the band recruited Andrew Breshears, also drummer for fellow Phoenix band Depraved Heretic, into the fold. Upon Shawn Reiterman leaving the group, Lago briefly brought in Six Million Dead skinsman Helbert Trejo, and once he departed, the band welcomed Brian Miller, formerly of Deadspawn, into the family.
MORE INFO:
www.facebook.com/LagoMetal
#####
If you really would like to support Antichrist, you can just Share our article.
You can also support Antichrist by sending a couple bucks to cover some webhosting expenses. =>>
PayPal