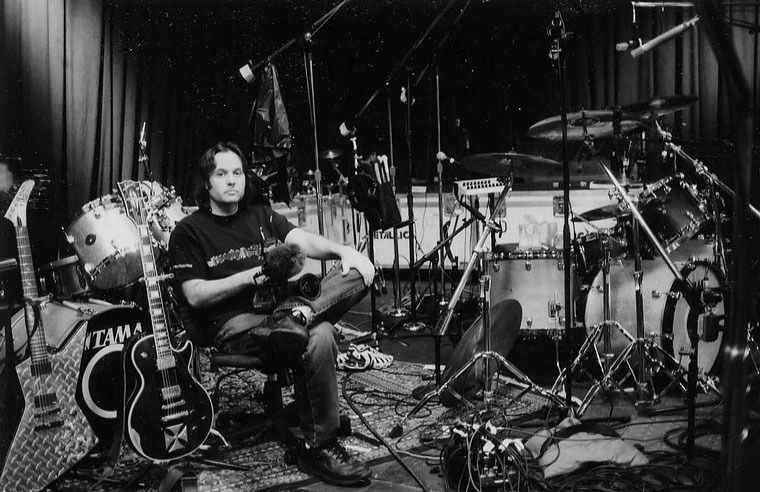 Metallica's official statement:
#####
If you really would like to support Antichrist, you can just Share our article.
You can also support Antichrist by sending a couple bucks to cover some webhosting expenses. =>>
PayPal
We lost a valued member of our family today as award winning filmmaker Bruce Sinofsky passed away this morning.

Bruce, along with Joe Berlinger, was the architect of our film Some Kind of Monster. Smart, funny and dedicated, Bruce was with us almost every day in the early 2000's and was an integral part of helping us to navigate the rough waters during those times. Although not very welcomed at times, he was there through some of the darkest times of Metallica. He became a dedicated comfort and visual lifeboat, while objectively observing the unraveling and rebuilding of our inner and outer selves. We admired Bruce and Joe's work in Brother's Keeper, but of course were blown away by what Bruce and Joe accomplished with the Paradise Lost trilogy of films. With their relentless work and attention to detail, Bruce and Joe's films drew attention to the miscarriages of justice associated with the trial of three teens accused of murder and helped to lead to their eventual release from prison after over 18 years behind bars.

After Some Kind of Monster, Bruce went on to do more brilliant work on the Sundance Channel series Iconoclasts, and History's 10 Days that Unexpectedly Changed America along with numerous other film and television projects.

Our thoughts and prayers are with Bruce's family and friends. We will miss Bruce. A courageous man with deep empathy and wisdom who wasn't afraid to dig deep to tell the story.

RIP Bruce.