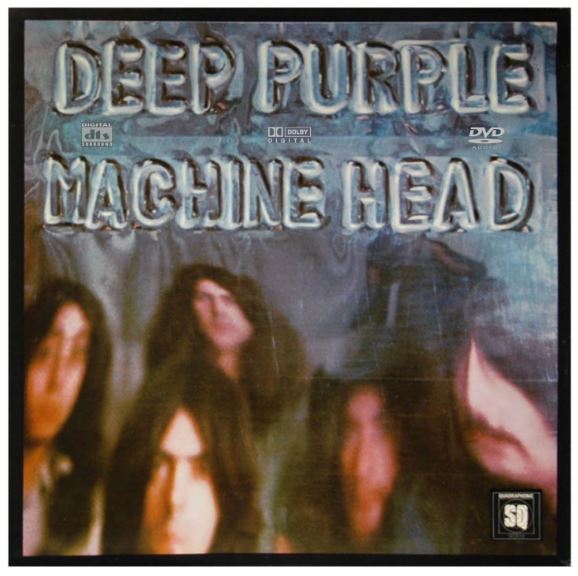 Deep Purple Machine Head (1972)
Warner Bros. Records
Landmark would be a mandatory adjective for purposes of describing how great is this album from every possible angle. But still, it is non-sufficient. Purple's sixth release would become an unskippable release for every single band pretending to play the music that invaded an entire planet for almost a couple of decades: heavy f'n metal. It also became a valuable reference for all those making their careers as shredders. In other words, it was a starting point for almost everything in metal.
A very solid line-up and a well-established songwriting style marked the band's trajectory, and their concept represented a step forward from what other similar bands created. In general, Purple's developed a heavier sound that resulted more dynamic and energetic. And if you put Blackmore's hyperactive neoclassical guitar playing in the formula, then the final product ends up being a mind-blowing thing. All these features make up the opening track, the legendary "Highway Star", which is the first speed metal number ever played (even "Paranoid" wasn't that fast), as well as the first metal song including a guitar-keyboard duel. Further, the riff played throughout the same is majestic.
"Smoke on the Water" is also a highlight of bestial proportions. The song is not as fast as the opening number, but it is still heavier than hell while its guitar riffs are killers of high respectability. Its lyrics relate to an accident that took place in a Frank Zappa concert in Montreux, Switzerland, in which Montreux Casino was burnt to the ground. Is further description needed for this song? Not at all. Then, intensely closing the album, the thrashy "Space Truckin'" provides a speed metal discharge that is not as memorable as in the opening song.
The rest of the album is not different from what they have written in previous albums. Perhaps, the energetic "Pictures of Home" would be the most remarkable and distinctive number from that section. Having said that, Machine Head has stood the test of time, and remained as a quintessential release along with Black Sabbath's sophomore effort. This is the kind of album that as a metalhead you should proudly own in whatever format you can find.
#####
If you really would like to support Antichrist, you can just Share our article.
You can also support Antichrist by sending a couple bucks to cover some webhosting expenses. =>>
PayPal