Antichrist metalzine XV anniversary T-Shirt! -
check here
.
KROKUS "Big Rocks"
Century Media records
It's funny looking back on the 80s and how your opinion of certain bands from that era changes as you get older. A perfect example of this is Krokus.
I always thought of them as a second tier band, with a love for sounding like AC/DC. And I say second tier, but they've still managed to sell 15 million albums in a 40 odd year career…. I'm sure a few newer bands would be envious of that figure.
I've only ever owned two of their albums, One Vice At A Time and Headhunter, both from their heady early 80s heyday… and (remarkably) both still stand up well today, especially Headhunter. And I'd say they sound more like the Scorpions meets AC/DC… but what did I know in my teenage years?
So getting around to this album, it's Krokus paying tribute to the bands that "changed their lives as musicians". From a core of 50 songs, the band have whittled it down to 12 covers and a re-working of one of their own tunes (Backseat Rock N Roll). And being brutally honest, I'm not over enamoured at some of their choices, so I'd love to know what songs they rejected during the process.
The album begins with a pointless intro consisting of a 1 minute plus instrumental take on Sabbath's N.I.B, before the album really kicks off with a rocking version of Queen's Tie Your Mother Down.
Ditto for the re-working of The Who's My Generation. They absolute nail it and it breathes new life into an old classic.
Then things dip slightly and my questioning of their song choices is at its most prominent.
Wild Thing by The Troggs has been done to death and this adds nothing to the original, nor does a cover of House Of The Rising Sun, which is an old Animals song.
And then we get to Neil Young's, Rockin' In The Free World. Now along with Rainbow's Stargazer, this is my favourite song of all time. The guitar sound is downright awful on this cover, and the main riff is unbelievably bad… so I really don't like this at all… sorry guys.
But just as my heart begins to sink, they take it up a few notches once again.
The cover of Gimme Some Lovin' by the Spencer Davis Group is really good (I think Thunder may have covered this as well). It fits the bands sound well, as well as Marc Storace's vocal style. The same applies to Whole Lotta Love and Mr Storace does a very good Robert Plant impression and the band once again really nail this cover.
Next, we have another two questionable choices. Summertime Blues and Born To Be Wild are pretty cliched in the cover stakes and have been done to death in the past and are songs that you can't really improve upon.
The only original I don't know on this album is Quinn The Eskimo by Bob Dylan… but the chorus is the same as The Mighty Quinn, as performed by Manfred Mann, so I'll presume they are the same song, but with different titles. It's not bad, but not it's great either.
As we head towards the home straights, Jumpin' Jack Flash, again one of my favourite songs from the 60s, gets a makeover… and it does sound like Bon Scott doing the vocals on this one…
As does the reworking of their own tune, Backseat Rock N Roll, which originally appeared on the 1980 album Metal Renez-vous. And it's an appropriate song to close the album with, as the band have changed a lot, I'm sure, since they 1st recorded it back in 1979.
So overall, a bit of a mixed bag, mainly as they chose a few songs they couldn't enhance and some are just too predictable.
But the real positive I'll take from this album is that I should listen to more Krokus. I'd forgotten how good the band were back in the 80s and they'll be in regular rotation on my Spotify playlists from now on.
https://www.facebook.com/KROKUSonline/
#####
Support your favorite magazine by donation to cover some webhosting expenses - that will be more than appreciated!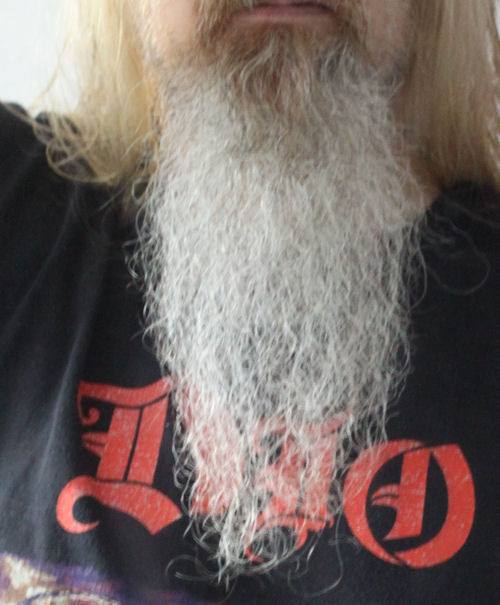 Latest posts by Steve Thomas-Green
(see all)
Score

65%

3.8

(

1

votes)
: