Persecutory "Towards the Ultimate Extinction"
Godz Ov War Productions
There are very few corners of the planet not yet touched by the diseased hand of death metal. Istanbul is not one of them, thanks to the likes of Persecutory, whose debut album has just been released via Godz Ov War.
Beginning life as a trio with Tyrannic Profanator (Sarinvomit, Horrocious) on vocals, Infectious Torment on guitars and bass, and Seismic (Sarinvomit) on drums, they recorded their debut EP, Perversion Feeds Our Force, in 2015.
Towards the Ultimate Extinction sees the pieces on the board reshuffled somewhat, with Vulgargoat joining the ranks on guitar and backing vocals with A.D.B. replacing Seismic in pounding the skins. So three are now four.
'Pillars of Dismay' lights the touchpaper from the get-go ensuring a crashing start to this seven-track release, A.D.B. responsible for a torrent of raging drumbeats. Tyrannic Profanator meanwhile spits and snarls his way through the chaos and carnage wreaked by Persecutory's punishing aural attacks.
The album's title track, however, is something of a surprise coming in at just over 11 minutes. But the Turkish tyrants pull it off as 'Towards the Ultimate Extinction' is well structured, with a tempo that successfully slips through a range of gears allowing Tyrannic Profanator to show he's not merely a throaty firestorm.
The remaining five tracks are more conventional blackened death metal with a strong Satanic slice spreading an evil sheen across tracks such as 'Till Relentless Salvation Comes' and 'Along The Infernal Hallways'.
With a hotbed of serrated riff volleys, Infectious Torment and Vulgargoat work the strings well together, every now and then descending into a commanding chug that eases concerns that Persecutory may lack the guile to go with the grit.
Tyrannic Profanator's rasping vocals are infested with an almost primal Punk energy at times, occasionally descending into almost terrace like chants, as though desperate to be heard above the destructive din being carved out by his three bandmates.
'Hegemony Of The Ruinous Impurity' opens with a roar coughed up from the gates of hell as Persecutory plunge deeper into the maniacal mire, machine gun drumming, shredded scarred riffs and Tyrannic's tortured tones combining to forge a parcel of pandemonium.
'Maelstroms Of Antireligious Chaos' is a caustic closer of a track in which the Turks siphon through the whole blackened/death combination in one final furious full-bodied onslaught, given additional depth by a floor threatening breakdown set to turn your average pit into a stomping battlefield of attrition.
#####
Support your favorite magazine by donation to cover some webhosting expenses - that will be more than appreciated!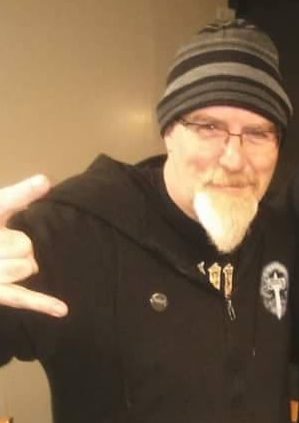 Latest posts by Paul Castles
(see all)
Score

70%

3.9

(

2

votes)
: