Thy Worshiper "Popiól"
Arachnophobia Records
This is a re-issue of Thy Worshiper's 1996 debut album, which originally came out via Morbid Noizz Productions.
And around 1996 to 1997 was a really important time for me as I gradually spread my wings further afield and started discovering bands from "behind the old Iron Curtain". I used to trade with a number of labels in Slovakia and the Czech Republic, as well as Romania and the home of Thy Worshiper, Poland.
And through these trades, I discovered the likes of Lux Occulta, Profanum, Silent Stream of Godless Elegy, and via Romanian tapes, God and Negură Bunget. An absolutely amazing array of bands from the old underground.
I missed out on Thy Worshiper back then, but I finally discovered them via 2014's Czarna Dzika Czerwień.
And looking back on that era, I can see how seamlessly Popiól fits in with those other classics. If you weren't involved in the scene back then, it's impossible to describe "that sound" that so many of the bands had. It's not Black Metal and it's not Death Metal, but a darkened mixture of the two, with the added benefit of female vocals and a few folk leanings, and keyboards which actually remind me of Mortiis.
Anyway, this album captures that moment in time perfectly. I still look back fondly on compilations such as Under A Pagan Moon (still the best underground comp of all time), labels such as Misanthropy Records and also Pagan Records, the latter are still going today.
So for all old gits who look back at that great era, then if you missed out on this album first time around, then now is the time to make amends.
I don't know the album well enough to call it a timeless classic… but it certainly feels like it will be looked upon with such reverence by a lot of people.
This re-issue was remastered by Haldor Grunberg at Satanic Audio… so you can hear it in all its glory.
https://www.facebook.com/thyworshiper/
#####
Support your favorite magazine by donation to cover some webhosting expenses - that will be more than appreciated!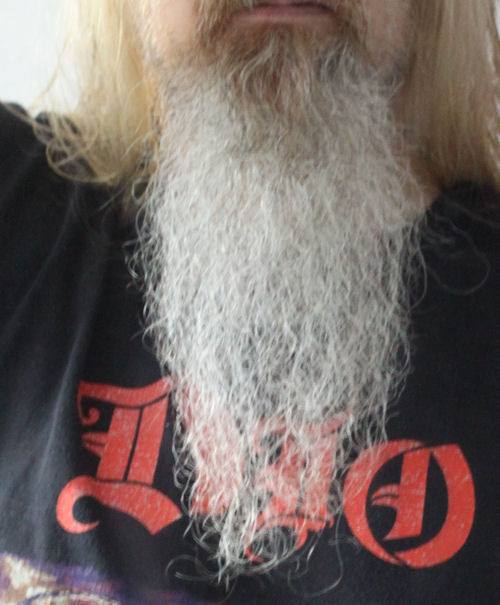 Latest posts by Steve Thomas-Green
(see all)