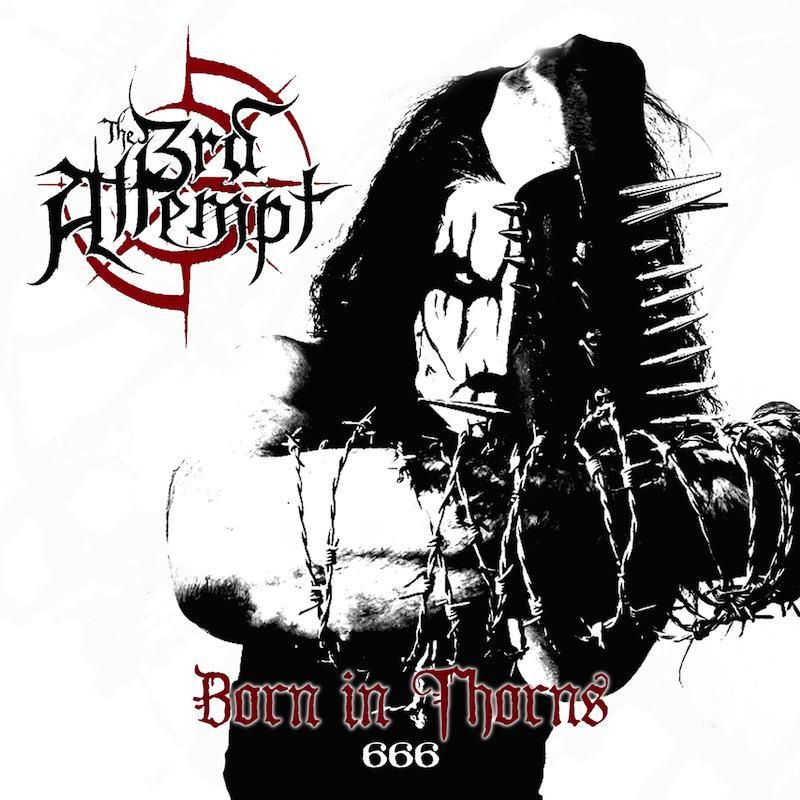 THE 3rd ATTEMPT
Born in Thorns
Dark Essence Records
Behind the bizarre moniker of The 3rd Attempt there are two former members of Carpathian Forest, Blood Pervertor and Tchort, together the drummer Tybalt and the vocalist Kaahrl Ødemark.
We wonder if we will listen again something from Nattefrost, considering that the last album of Carpathian Forest date back to 2006 (the mediocre 'Fuck You All!!!').
Anyway, marking The 3rd Attempt as a lame copy of Carpathian Forest or just like another black'n'roll band would be unfair. This band has personality and talent: 'Born in Thorns' is a great debut that would glad everyone who is in love with this kind of sound.
Of course, there are the more fun black'n'roll (with huge thrash influences) episodes like the opener, 'Art of Domination', ' Beast Within' and 'Nekrogrammaton', but there is also a lot of atmosphere and those freezing black riffs that only the norwegians can play, like in 'Dark Vision', 'We Defy' and 'Sons of the Winter'. The common theme is the quality of a songwriting, always dynamic and not predictable, with the right balance between undisputed fury, 'neckbreaker' and evocative parts, thanks also to the eclectic voice of Kaahrl.
Special mention for the title track, that starts with a death metal riff to evolve in an epic song à la Bathory Viking Era. A different piece which is the highlight of the album.
'Born in Thorns' is not perfect – some songs could be much shorter and sometimes the more extreme parts seems a little 'forced' – but has character, an excellent songwriting and a bunch of great tracks.
Those guys have serious potential, we can expect big things in the next years.
85/100                                                                                                                           (c) Dan Ross
#####
If you really would like to support Antichrist, you can just Share our article.
You can also support Antichrist by sending a couple bucks to cover some webhosting expenses. =>>
PayPal