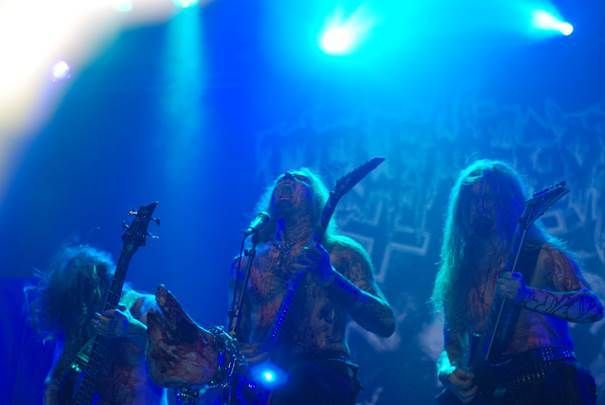 With the release of their latest full-length onslaught »Conjuring The Dead« on August 8, 2014, diabolical Death/ Black Metal troop BELPHEGOR saw a true march of success,
entering the German charts at #60 and debuting in their native Austria at a remarkable position #33! #177 in France!
"Conjuring The Dead" also cracked the Charts in North America with the following positions in the US and Canada:
USA: #13 Heatseekers #52 Hard Music
Canada: #58 Hard Music
Now the band announces their "Conjuring The Dead"-World Tour. BELPHEGOR will join Swedish Black Metal force MARDUK for a full run of European shows in late February/early March.
Additionally BELPHEGOR will play several international festival shows – please check below for confirmed dates.
Band mastermind Helmuth states:
"What an intense line-up it is! Death/Black Metal supporters can expect a night to remember. Extreme audio soundwalls will skullfukk your ears and the venues will be drowned in darkness. Join the Rituals and glorify brutal Musick with us!!"
BELPHEGOR + MARDUK + SUPPORTS:
19.02. NL Rotterdam – Baroeg
20.02. NL Eindhoven – Effenaar
21.02. NL Sneek – Het Bolwerk
22.02. BE Vosselaar – Biebob
23.02. UK Plymouth – The Hub
24.02. UK Manchester – Academy
25.02. UK Glasgow – Audio
26.02. UK London – Underworld
27.02. FR Paris – Divan du Monde
28.02. CH Monthey – Pont Rouge
01.03. FR Toulouse – Dynamo
03.03. ESP Madrid – Caracol
04.03. ESP Barcelona – Apolp
05.03. FR Montpellier – Secret Place
06.03. IT Turin – Café Liber
07.03. IT Brescia – Circolo Colony
08.03. SLO Nova Corica – Mostovna
BELPHEGOR live:
04.04. ZA Johannesburg/ Gauteng Province – Witchfest Open Air
10.04. AT Kufstein – Kulturfabrik
11.04. DK Aarhus – Royal Metal Fest
24.04. D Dettelbach – Metal Franconia Festival
25.04. D Oberhausen – Helvete Club
06.06. IND Bangalore – Bangalore Open Air
03.07. GER Roitzschjora – With Full Force Knüppelnacht (Tickets)
11.07. NL Hollandscheveld – Graveland Festival
07.08. UK Derbyshire – Bloodstock Open Air
14.08. CZ Hodonin – Made Of Metal
15.08. GER Dinkelsbühl – Summer Breeze (Tickets)
28.08. GER Crispendorf – Wolfszeit Festival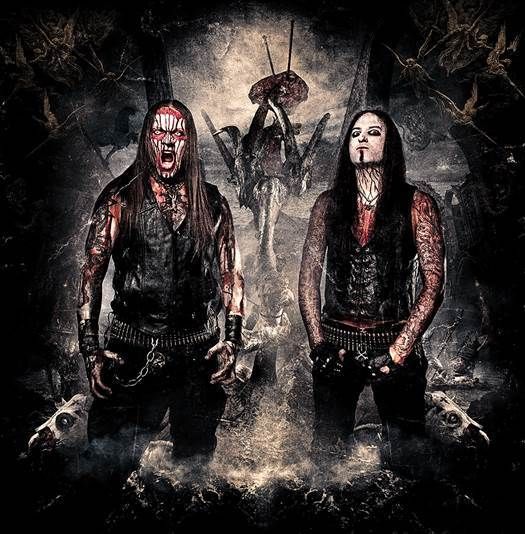 #####
If you really would like to support Antichrist, you can just Share our article.
You can also support Antichrist by sending a couple bucks to cover some webhosting expenses.