New York hardcore pioneers AGNOSTIC FRONT have released an intro video for the upcoming webisodes documenting the production process and the backgrounds of their forthcoming album, »The American Dream Died«.

Furthermore the band has announced to include a special bonus in the vinyl edition of the album. Every copy will als contain a download code for the album »Time's Up You're Dead« by THE ALLIGATORS, a rowdy punk project featuring AGNOSTIC FRONT singer Roger Miret and members of legendary Anaheim, CA hardcore band INSTED.
»The American Dream Died« was produced by MADBALL singer Freddy Cricien and engineered, mixed and mastered by Paul Miner (H2O, TERROR) and will be released April 4, 2015 via Nuclear Blast Records.
The record will feature guest vocal appearances by Cricien, Toby Morse (H2O), Lou Koller (SICK OF IT ALL) and legendary AGNOSTIC FRONT/MADBALL guitarist Matt Henderson solely laying his guitar magic on the song 'A Wise Man'.
AGNOSTIC FRONT have recently released a full track by track commentary for every song on the band's upcoming album, »The American Dream Died«. Find the piece written by the band's iconic frontman, Roger Miret, below.
The American Dream Died:
It's a harsh look at what's going on today in our society. The intro that precedes this song says it all! It's a reaction to everything happening around us right now. The higher ups are out of control!
Police Violence:
This is our reaction to what's going on in our country regarding the unprovoked brutality of our citizens by those who we pay to "protect and serve" us. If they are going to act like criminals, then they should be prosecuted as one! They have some kind of elite fraternity-like understanding that they protect each other with. Don't abuse your badge!
Only In America:
It's sad to learn that the people who serve in our military and risk their lives fighting in wars come home to the government not giving a shit about them, especially if those veterans were wounded mentally or physically. They gotta go through a lot of bullshit just to try and get a little help and support. You've gotta be blind if you don't see that, only in America. This is why I strongly believe the US Government should stop policing the world, and start caring for the issues right here in the USA!
Test Of Time:
Learning from the past is important, to help you move forward and not make the mistakes we did in our youth. Longevity is the key to success. We won't get left behind.
We Walk The Line:
It's a statement of who we are and how we live in relation to the hardcore community.
Never Walk Alone:
We always spoke about unity and how sticking together will help us grow as scene. Hardcore is worldwide now. This is our scene, our passion and it was great to present this song with honorable NYHC veteran's Freddy Cricien (MADBALL), Toby Morse (H2O) and Lou Koller (SICK OF IT ALL) joining on the anthemy chorus!!! Punk rock/Hardcore is a movement it's not an image!
Enough Is Enough:
Protest song! I once read an inspiring quote that went like this "I hold it, that a little rebellion, now and then, is a good thing, and as necessary in the political world as storms in the physical"
– Thomas Jefferson.
I Can't Relate:
Dealing with different people you don't like in different situations. Could be applied to a boss, ex girlfriend, someone who lives a completely opposite lifestyle, etc.
Old New York:
New York City has lost its edge. It's been stripped of its culture and over run by money. Making it hard for musicians and artist to live there. Now we're surrounded by transplants and rich hipsters. Let's face it, it's not the NYC I once adored. That one is so well documented in one of my favorite movies Taxi Driver! Hence the intro, I Miss The Old New York.
Social Justice:
Nothing is more disgusting than hearing about a grown man rapping a child. This song talks about a man who got caught in the act and was served street justice stabbed with knives from his head to his toes. Justice served!
Reasonable Doubt:
Our whole lives we've been criminalized for one reason or another. But it's actually the media, the corporations and the government who are the scumbags. Power to the people standing up against them. Wake the fuck up people!
No War Fuck You:
Self explanatory, stop creating wars so you can justify your unlimited defense budget and make all your friends rich. Innocent people are dying for your stupid games.
Attack!
On some occasions people tend to disrespect and take our kindness for weakness. We have always been known for never taken shit from anyone. Cross the line and we will attack!
A Wise Man:
Growing up in NYC living in and out of Vinnie's apartment. Our old friend John always looked out for us like a father figure. He tried to guide us in the right direction and give us good advice. He was a wise man, a friend forever.
Just Like Yesterday:
This song takes us on the journey through our history as a band, from touring all over the world and making friends that still remain loyal today. One of my favorite lines is "From NYC to the Berlin beat." It shows our love for those two great cities and our great world accomplishments as a hardcore comunity.
»The American Dream Died« will contain the following tracks:
01. Intro
02. The American Died
03. Police Violence
04. Only In America
05. Test Of Time
06. We Walk The Line
07. Never Walk Alone feat. Freddy Cricien, Toby Morse & Lou Koller
08. Enough Is Enough
09. I Can't Relate
10. Old New York
11. Social Justice
12. Reasonable Doubt
13. No War Fuck You
14. Attack!
15. A Wise Man feat. Matt Henderson on guitar
16. Just Like Yesterday
AGNOSTIC FRONT live
01.05. Weinheim – Cafe Central (Germany)
02.05. Meerhout – Groezrock Festival (Belgium)
03.05. Bremen – Tower (Germany)
04.05. Rostock – Mau Club (Germany)
05.05. Gdynia – Alibi (Poland)
06.05. Krakow – Kwadrat (Poland)
07.05.Wroclaw – Ucho (Poland)
08.05. Vechta – Gulfhaus (Germany)
10.05. Freiburg – Atlantik (Germany)
11.05. Milano – Lo Fi Club (Italy)
12.05. Ciampino (RM) – Orion Live Club (Italy)
13.05. Bologna – Locomotiv Club (Italy)
14.05. Aarau – Kiff (Switzerland)
17.05. Paris – La Flèche d'Or (France)
18.05. Saarbrücken – Garage (Germany)
19.05. Berlin – SO36 (Germany)
20.05. Osnabrück – Bastard Club (Germany)
21.05. Arnhem – Willemeen (Netherlands)
22.05. Oberhausen – Ruhrpott Rodeo (Germany)
27.06. Montabaur – Mair 1 Festival (Germany)
28.06. Spalenem Porici – Basinfire Fest (Czech Republic)
29.06. Brno – Melodka (Czech Republic)
30.06. Banska Bystrica – RC Tirish (Czech Republic)
04.07. Roitzschjora – With Full Force (Germany)
11.07 Prölsdorf – Krach am Bach Festival (Germany)
18.07. Dour – Dour Festival (Belgium)
www.facebook.com/agnosticfront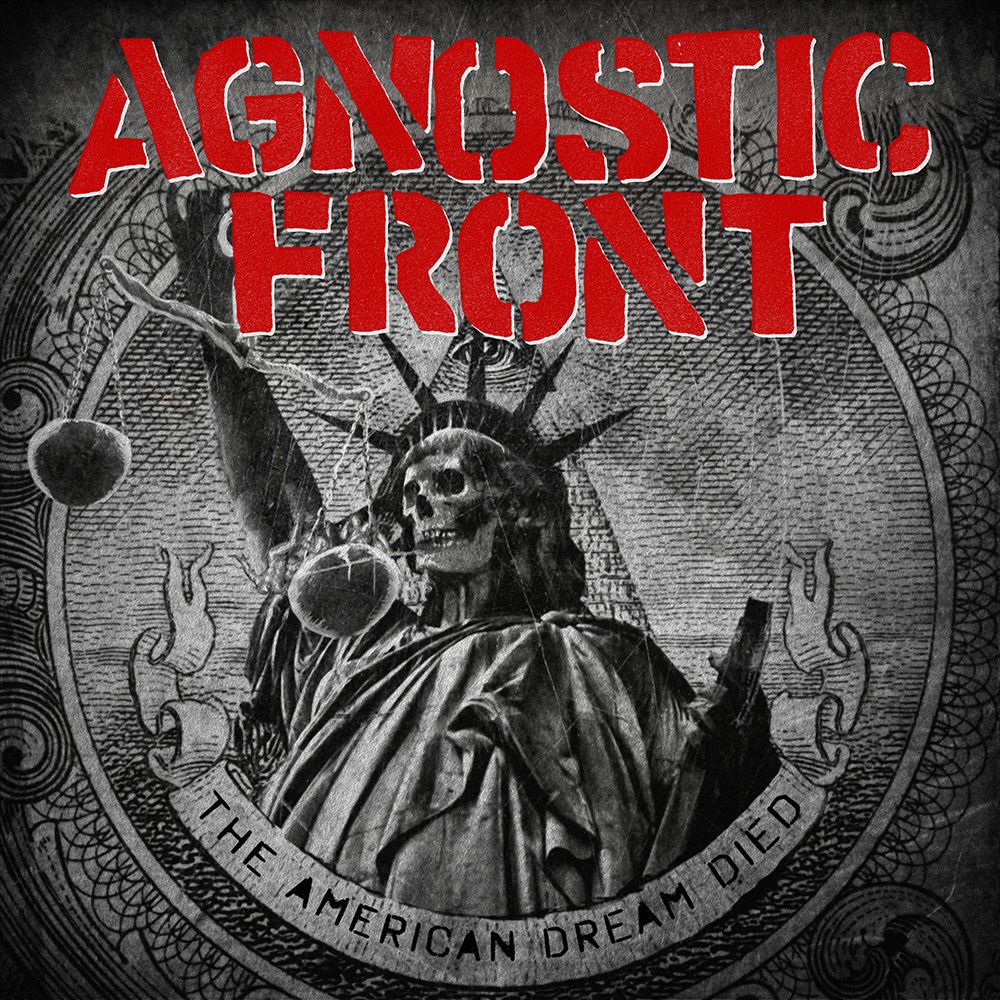 #####
If you really would like to support Antichrist, you can just Share our article.
You can also support Antichrist by sending a couple bucks to cover some webhosting expenses. =>>
PayPal