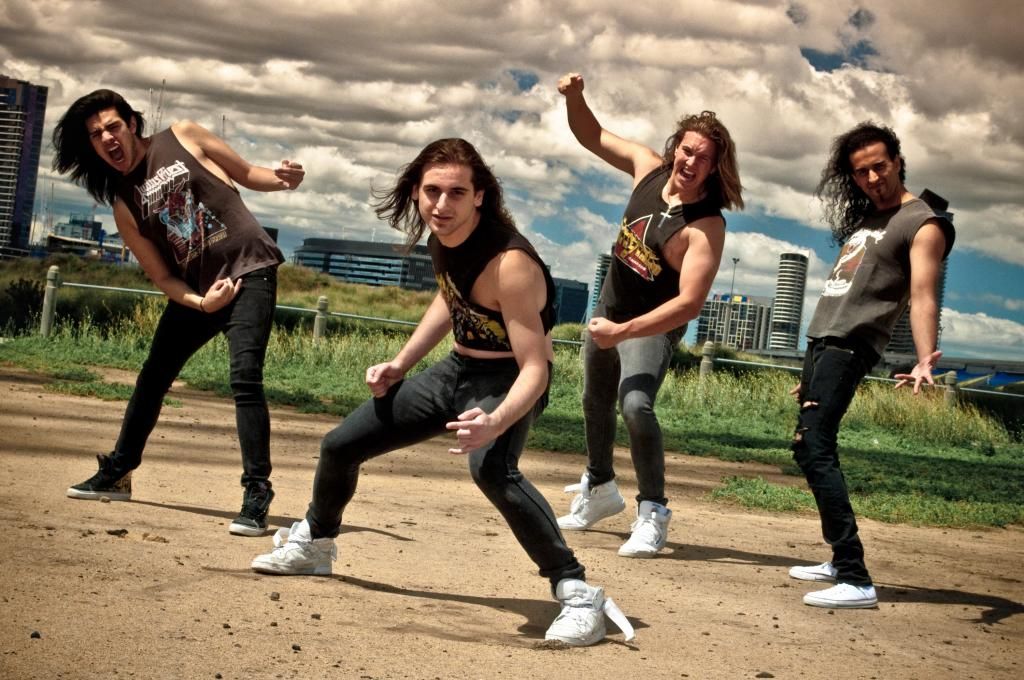 ELM STREET fans living in the USA are in for a massive treat! The Australian heavy metal quartet will join Skullfist on tour in January 2015, along with Night Demon!
Here are all confirmed dates:
You're Gonna Pay USA Tour 2015
w/ Skullfist, ELM STREET, Night Demon
02.01.2015 US Albany, NY – Bogies
03.01.2015 US  Amityville, NY – Amityville Music Hall
04.01.2015 US New York, NY – Webster Hall
05.01.2015 US Lemonye, PA – The Champ
06.01.2015 US Providence, RI – Firehouse 13
07.01.2015 US Rochester, NY – Bug Jar
09.01.2015 US Chicago, IL – Red Line Tap
10.01.2015 US Cudahy, WI – The Metal Grill
11.01.2015 US Kansas City, MO – The Riot Room
12.01.2015 US Des Moines, IA – Vaudeville Mews
13.01.2015 US Lincoln, NE – Vega
15.01.2015 US Denver, CO – The Marquis Theatre
16.01.2015 US Salt Lake City, UT – Metro Bar
17.01.2015 US Farmington, NM – Studio 18
18.01.2015 US Albuquerque, NM – Blu Phoenix Venue
20.01.2015 US Mesa (Phoenix), AZ – Nile Theater
22.01.2015 US Colton, CA – The Hub
23.01.2015 US Los Angeles, CA – Airliner
24.01.2015 US Fullerton, CA – Riff Haus
25.01.2015 US Santa Cruz, CA – The Catalyst
(Date format: DD.MM.YYYY)
ELM STREET are currently working on the follow-up album to their 2011 debut  "Barbed Wire Metal".
#####
If you really would like to support Antichrist, you can just Share our article.
You can also support Antichrist by sending a couple bucks to cover some webhosting expenses. =>>
PayPal