Doomy heavy metallers EXORCISM are working on the follow-up to their acclaimed 2014 debut album "I Am God". In a few days, the singer/producer Csaba Zvekan will enter TMS Studios in Spain to kick off the vocals recordings with producer Jeff Billmann. Gus Freeze recorded the drums for the CD and the guitars are in the process of being laid down right now by Andy Drake.
EXORCISM continuing the path and legacy of bands like BLACK SABBATH, DIO, while EXORCISM is taking a more modern approach. With a groovy rhythm and bass section added with spherical pads and the signature vertigo guitar riffs down we go the underworld. On top of it hovering is always Csaba Zvekan's phenomenal work on vocals that have been nominated numerous time for "the best record" last year. Get ready for the second round of monster stories.
EXORCISM 2015:
Csaba Zvekan – Vocals
and studio musicians:
Andy Drake – Guitars
Chris Logan – Bass
Alex Wind – Keyboards
Gus Freeze – Drums
The producer and engineer Jeff Billmann together with Csaba Zvekan are responsible for forging this melodic doom driven piece of metal. Mixing will be done by Ricky Roxx at Elborato Productions and later mastering by Steven Silbermann at Jewel Entertainment.
The mastered album is expected to be ready in March. A label for the release has yet to be confirmed.
www.exorcism13.com
www.facebook.com/exorcismband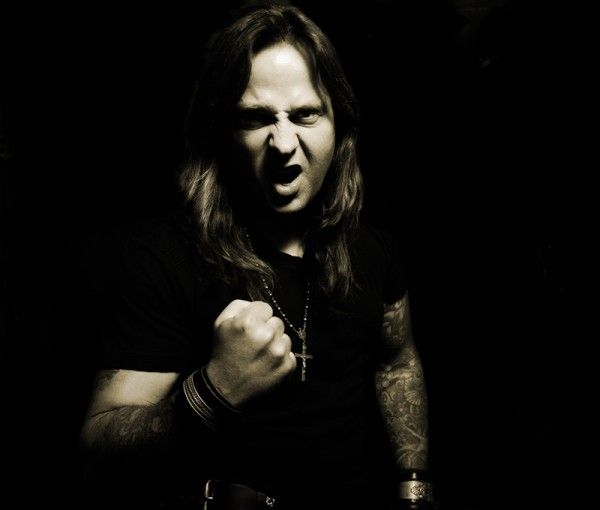 Sponsors:
[AdSense-A]
#####
Support your favorite magazine by donation to cover some webhosting expenses - that will be more than appreciated!
[ad 1]
Latest posts by Oleks Antichrist
(see all)