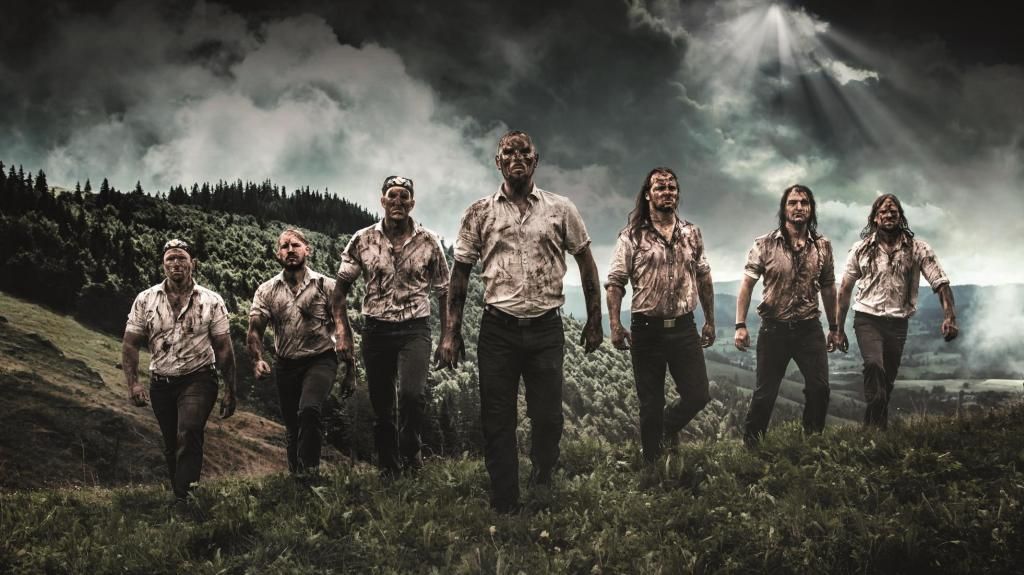 Mach Dich Frei, that's what the upcoming masterpiece by German Black Forest MetallersFINSTERFORST is called! The title track is now presented as a brand new music video and can be seen here –
FINSTERFORST boldly crosses all boundaries of the Pagan and Folk Metal genres and invites the listener to a cinematic and epic journey. Catch them live on their upcoming tour dates!
Mach Dich Frei will be released on February, 2nd in the UK & February, 10th US/CAN onNapalm Records!
Tour dates:
Paganfest
w/ Wintersun, Turisas, Heidevolk
20.03.2015 DE – Leipzig
21.03.2015 DE – Oberhausen
22.03.2015 NL – Tilburg
27.03.2015 DE – Munich
28.03.2015 AT – Vienna
29.03.2015 DE – Berlin
10.04.2015 DE – Lichtenfels/ Ragnarök Festival
15.05.2015 DE – Bornstedt/ Dark Troll Festival
03.06.2015 DE – Geiselwind/ Out and Loud,
Napalm Records Label Night
04.07.2015 DE – Brande-Hörnerkirchen/ Hörnerfest
24.07.2015 UK – Carpathian Alliance Festival
20.09.2015 UK – Selby/ Warhorns Festival
For More Info Visit:
www.finsterforst.de
www.facebook.com/FinsterforstOfficial
#####
If you really would like to support Antichrist, you can just Share our article.
You can also support Antichrist by sending a couple bucks to cover some webhosting expenses.