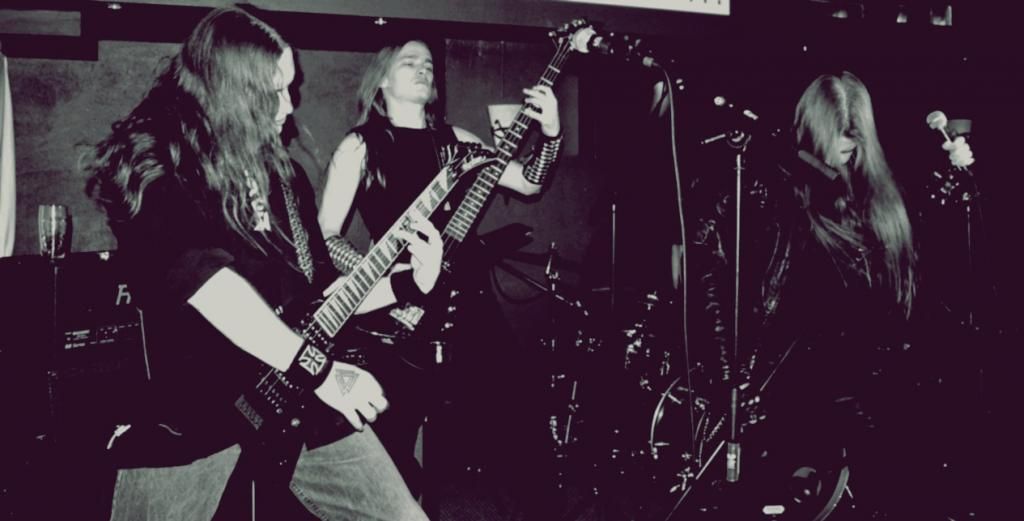 From the western shores of Norway comes Infernal Manes, delivering heavy metal to the selected hordes who still swear oath to the glory days! The band will reissue its cult demo, Battle of Souls, as a limited-edition self-titled vinyl LP on January 12th, 2015 via Edged Circle Productions, the new label of metal veteran Iscariah (Immortal, Necrophaghia). Formed in the mid '90s, the band played a handful of exclusive shows and quickly gathered a diehard following in the darkest corners of the underground. Cloaked in the veil of NWOBHM and early hard rock acts such as early Scorpions, Judas Priest, Mercyful Fate, Manilla Road, Accept, and Iron Maiden, Infernal Manes recorded several demos before they finally recorded a professional recording in a studio in 2004. Shortly after that recording, vocalist TJ Cobra parted ways with the band, but the legacy of this now-cult recording finally sees the light of day on vinyl through Edged Circle Productions in a remixed version, sounding the way it was meant to be: take heed and join us in the Battle of Souls!
#####
If you really would like to support Antichrist, you can just Share our article.
You can also support Antichrist by sending a couple bucks to cover some webhosting expenses. =>>
PayPal
1. Symphony Of War
2. Infernal Manes
3. Mind Destructor
4. True Force Of Power
5. Battle Of Souls
6. Come To The Sabbath
Infernal Manes remains active to this day and are busy writing material for their debut full-length album, which will be released in 2015! The band features members from bands such as Deathcult (Norway), Taake, Gaahlskagg, and Dead to this World among others.