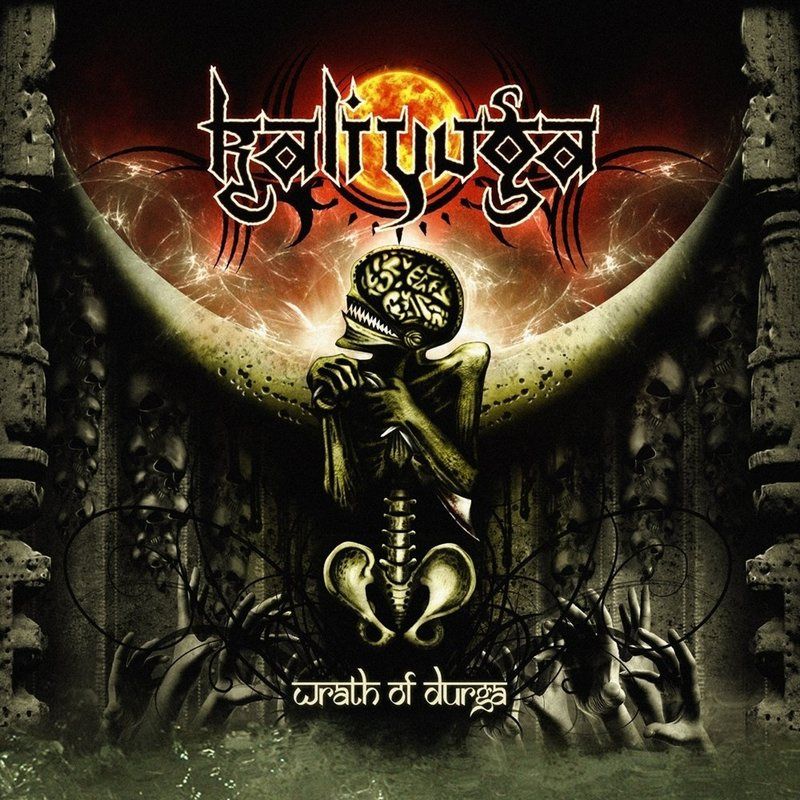 Kali Yuga "Wrath of Durga"
G.U.C.
Press-release says this is Swedish Melodic Death Metal for fans of Amon Amarth & Kataklysm. So, it was written correctly, moreover, if here sung Hegg, then regular metalhead couldn't to distinguish Kali Yuga from some Amon Amarth album (I'm sorry guys, but this is a true!). As for me – reviewer, I should find some difference and  have found them! First of all – here sounds acoustic guitar from time to time, to say more – too many, and it sounds only in some songs, although song called "Scene of a Murderer", thx to mid tempos, beautiful guitar solos and those acoustic guitars – became pretty hit for me!!! Secondly – conception of artwork (as well as band's title) driving us into the Eastern side. Even logo and album's title made with Sanskrit, and first songs tells us about an opposition between gods of Indian pantheon (but another songs are not about this topic at all). Third – some straight guitar parts a bit similar to Kataklysm, even some guitar solos sounds typically to Canadians.
All in all I like this album more than last (at the moment of this review writing) work from famous Swedes "Deceiver of the Gods", to finish this review I'd like to tell that this album should be great for those about who was written at the first line=)!!!
80/100
https://www.facebook.com/kaliyugametal
(c) Dan Lordsinned
#####
If you really would like to support Antichrist, you can just Share our article.
You can also support Antichrist by sending a couple bucks to cover some webhosting expenses. =>>
PayPal