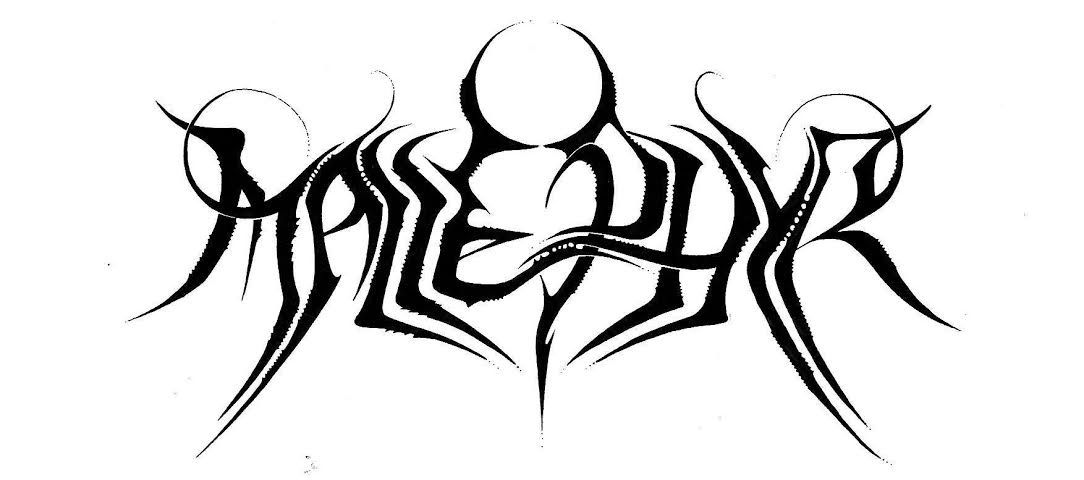 Please introduce yourself.
Greetings!
We're MALLEPHYR from the Czech republic. Our line-up is: Tom (drums), Sinneral (bass), Adam (guitars), Opat (vocals, guitars).
When your band was created?
At the end of 2013 and the line-up is complete since the Summer 2014.
What the style do you play?
Black/death metal.
How could you describe your music by several words?
It is based on the non-positive atmosphere. We are influenced by our favorite bands, but on the other hand we try to give our own face to the music. No clean vocals, no keyboards, just black/death metal. (smile)
What is the main theme of your lyrics?
There aren't any positive themes in our lyrics… Inner desolating feelings, anti-religion, I also take the inspiration from the books I read, but the lyrics are mostly very personal.
What would you like to achieve with the band activity?
We do not have any dreams about the fame etc., we wanna play music we like and we do it, that's all.
How many gigs you have played so far and maybe you visit another countries with concerts?
We played only seven gigs 'til now, we started with the live performances in September 2014. MALLEPHYR didn't play abroad yet, but we hope we will sometimes.
Is there anything very important about your band what SHOULD know fans and labels?
We released a debut two-track demo in December 2014, you can listen to it at our bandcamp, soundcloud, bandzone etc. We're going to record our first full-length album later this year.
What the formats you would like to see your releases, CD, Vinyl, Tape…? And how do you see future of physical releases?
We will surely release the album on CD. Vinyl would be great, but the costs are high for us at this moment. I think there always will be people who will buy the physical releases. I'm one of them!
When you will get label deal, would you like to help to the label with promotion from your side, or you want label do all without your help?
We'll definitely help to the label, it's the advantage for both sides – the label won't do everything alone and we will have knowledge about anything around our band.
What's your reaction towards negative opinions about your music?
We absolutely accept the constructive criticism, it can make us thinking about some aspects of our music in the different way. On the other hand, we'll always do what we feel is the best for us, what we love and what we want (smile).
And last question, how do you like our webzine, do you have some remarks towards its look or functionality?
I like the design – simple and uncluttered. There are many information there and I really appreciate that you are doing something for the not so well-known bands, on top of that for free. That's really great and praiseworthy, thanks for that!
Maybe there's a little detail – it would be good to make some alphabetical list of the bands, but maybe I've overlooked it.
The cornerstone of the black/death metal horde MALLEPHYR was layed at the end of year 2013, when the trio Opat, Tom, Adam started to work on the first songs. They had the clear vision beforehand, which direction to follow and what they wanted to express.
In Summer 2014, MALLEPHYR were joined by bass-guitarist Sinneral and the unit was complete. They performed the first gig on 12th September in Pilsen at Diabolical Fest IV. In next two months, they played as a support of Norwegian band VULTURE INDUSTRIES, also appeared at open-air festival Onion Fest and performed twice in Prague.
MALLEPHYR released two-track demo "Demo 2014" on 17th December, which was intended as a presentation of the new formation on the Czech underground scene. It is available for free on various band's profiles – Bandzone, Bandcamp, Soundcloud, Youtube. Production, mix and mastering was made by Karel "Sheafraidh" Švejnoha at KSV Studios in Prague.
MALLEPHYR are planning to record the debut full-length album in the same studio in the second half of 2015.
Line-up:
Opat – vocals, guitars
Adam – guitars
Sinneral – bass
Tom – drums
Videos:
Inescapability (studio version): https://www.youtube.com/watch?v=5KXLNZYsl8Q
Seven Hells Below (studio version): https://www.youtube.com/watch?v=uZ2ixFztZTQ
Raped by the Morbid Command & The Carrion Swarm (intermezzo) & Crushing the Paradise, Destroying the World (live): https://www.youtube.com/watch?v=uAif_ZiP11w
#####
If you really would like to support Antichrist, you can just Share our article.
You can also support Antichrist by sending a couple bucks to cover some webhosting expenses.