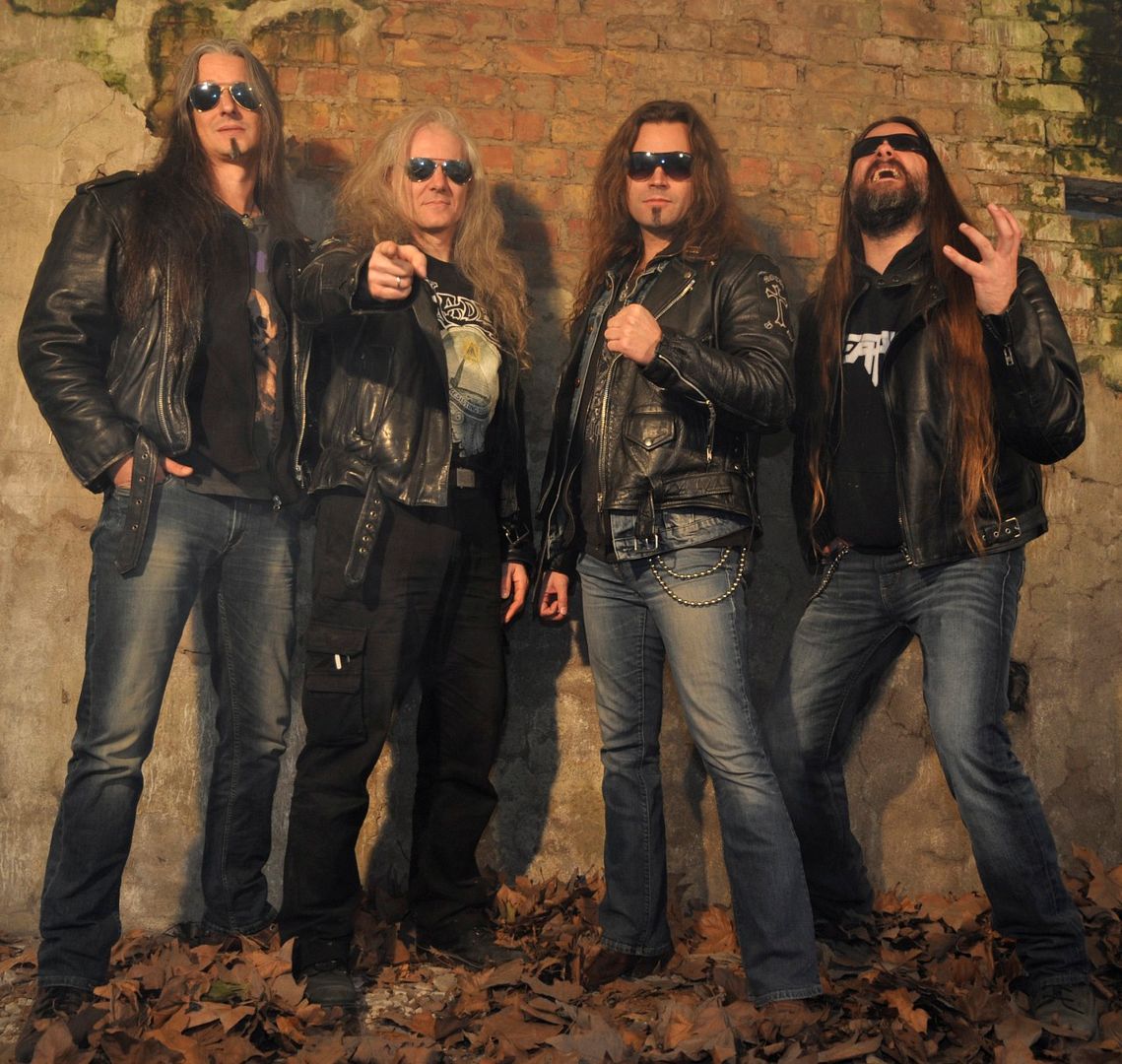 With their 2013 debut "Back With A Vengeance", MASTERS OF DISGUISE filled the musical gap left behind by the demise of SAVAGE GRACE, almost 30 years earlier. Not that they consciously copied the legendary Americans – it was more a need to prevent the passion and uniqueness of the band from being forgotten. MASTERS OF DISGUISE and their new album "The Savage And The Grace", filled with razor-sharp riffs, once again honours the true Speed Metal spirit of the '80s, without sounding antiquated or dusty. This album is sure to bring classic Speed Metal back into the heads and hearts of Metal fans.
When SAVAGE GRACE mastermind Chris Logue planned a reunion in 2009, he was unable to get a positive reaction to his suggestion from any of the original line-up members. Instead of giving up, he came into contact with the NWOBHM tribute band ROXXCALIBUR and promptly signed up all the band's instrumentalists as members of his new line-up. After successfull tour and several festival appearances, Chris Logue left Europe and band members, no longer under obligation, decided to continue in the style of SAVAGE GRACE under new name: MASTERS OF DISGUISE.
"The Savage And The Grace" is coming out on Limb Music, on February 20, 2015.
#####
If you really would like to support Antichrist, you can just Share our article.
You can also support Antichrist by sending a couple bucks to cover some webhosting expenses. =>>
PayPal