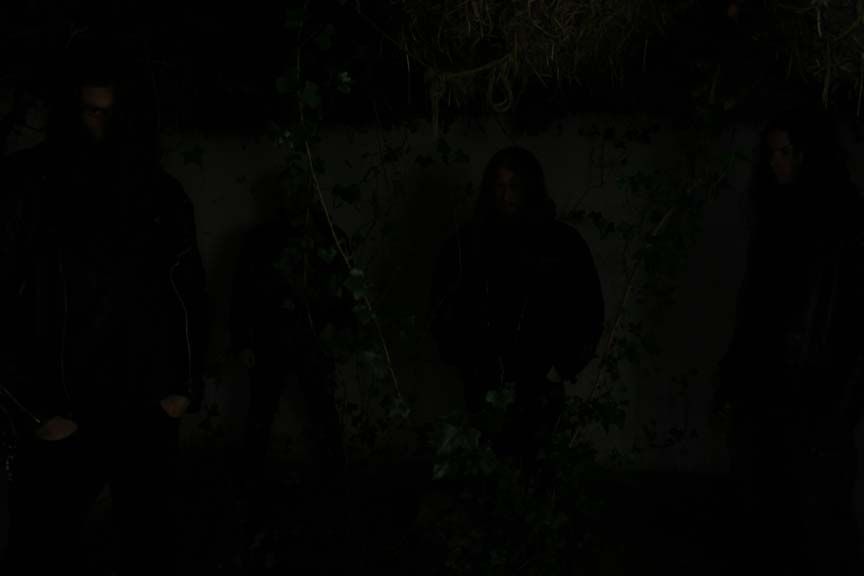 Invictus Productions is proud to present the highly anticipated debut EP of Ireland's Malthusian, Below the Hengiform, set for international release on April 6th and to be available on CD, vinyl LP, and cassette tape formats. Malthusian's debut demo, MMXIII, was one of the most acclaimed and coveted demos of recent times, selling out its initial pressing by Invicuts almost immediately. Its three songs display a uniquely hallucinogenic and poisonous brand of black/death/doom metal, instilling unrest and unease in the all-too-willing listener. Now, with Below the Hengiform, Malthusian dig deeper into the horror of the grave and the doom of the earth, unfurling yet three more world-eating vortexes that exhibit an even-more-unique and increasingly idiosyncratic approach. Here, the quartet malform and then meld only the most challenging and unsettling elements of bestial black metal, morbid death metal, and langourous doom, swirling the alchemical mixture together as amorphous globules of subsonic sound pulse irregularly and bracingly before devouring the listener, all the while dotted with atonal 'n' angular stutters before the soul-damning plummet to the very abyss. Taken together, once again, Malthusian show the way forward for supposedly "extreme" metal, jarring uncomfortably with the stasis that the modern death metal scene appears to languish in due to its retro fixation. Below the Hengiform lies the beginning, and the end… Cover and tracklisting are as follows:
Tracklisting for Malthusian's Below the Hengiform
1. The Gasless Billows
2. Slouching Equinox
3. Forms Become Vapor
www.facebook.com/malthusianDM
www.facebook.com/invictusproductions
#####
If you really would like to support Antichrist, you can just Share our article.
You can also support Antichrist by sending a couple bucks to cover some webhosting expenses.