Antichrist metalzine XV anniversary T-Shirt! -
check here
.
Crippled Black Phoenix "Horrific Honorifics" (Season of Mist)
The mainman behind Crippled Black Phoenix is Justin Greaves, who has drummed with the likes of Iron Monkey and Electric Wizard in the past. Crippled Black Phoenix have been on the go for over a decade, but I have to confess this is our first meeting… and that's mainly because they've covered one of my favourite songs of all time…
And as I've let the cat out of the bag already, this 6 tracker is all covers, of bands that have influenced Justin, and/or personal favourites… and the track that peaked my interest was the last track, but we'll get to that later.
Because of his previous work, I was expecting something a bit louder, but no, this is very mellow Post-Rock/Metal (call it what you want) with the vocals sounding like Dave Gilmour on a few chill pills.
Of the 6 tracks, I only know 2 of the bands, one of which is The Swans and this version of "The Golden Boy Swallowed By The Sea" is even better than the original. The other track of (major) interest is "Will-O-The-Wisp", which was originally recorded by Magnolia Electric Co, who I've never even heard of. The version here features the vocals of Belinda Kordic… and the song reminds me, a lot, of Jefferson Airplane… so I'll definitely be checking out the original after this review is done.
Now, the reason I really wanted to review this is because of the last song, "The Faith Healer", which is by one of my favourite bands of all time, The Sensational Alex Harvey Band. If you don't know them, well they're a bit on the quirky side, but they were one of the best bands from the 70s… go check out the album Next. Which is chock full of classics…
"The Faith Healer", is actually on Next… so 45 years after its release, what can Crippled Black Phoenix do with this classic?
Ruin it, unfortunately… the vocals, by James Ray sound like a Gothic Elvis Presley and there's no humour to be found at all… which was one of Alex Harvey's fortes. Musically, it's still strong, but I'm really not enjoying the vocals, sorry guys.
But to be honest, I was won over before the finale, so I'll be checking out Crippled Black Phoenix asap to find out what I've missed out on over the years.
https://www.facebook.com/CBP444/
#####
Support your favorite magazine by donation to cover some webhosting expenses - that will be more than appreciated!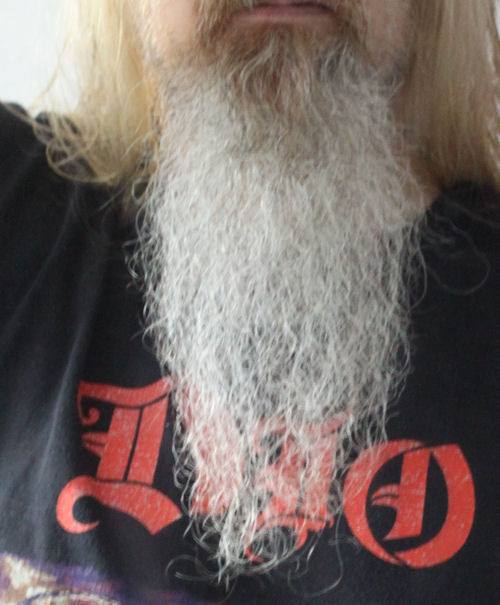 Latest posts by Steve Thomas-Green
(see all)