Jarun "Sporysz"
Arachnophobia Records
The Eastern European metal bands have always been considered as particularly interesting ones for Western metalheads, which, in particular, relates to those representing folk and black metal. These bands have been always succeeding in weaving the local ethnic features into strict canons of the aforementioned styles and certain other ones. Polish metalheads Jarun became one of the most remarkable bands in this regard since the release of their debut album 'Pod Niebem Utkanym z Popiołu', as their 2017s release called 'Sporysz' continues of their musical ideas first time introduced in 2015.
A fascinating album cover hides a truthfully rich and well thought-out material, which allows musicians to introduce courageous musical concepts and impress their listeners throughout the recording. In this context, it is necessary to point out that this album would be particularly interesting for those fond of prog in combination with other styles. Basically, the use of progressive metal elements allows linking these styles one with another. It does not serve as an additional element of their music only but actually is its equal part, which is why this influence is especially remarkable. In particular, Jarun presents a successful combination of metal riffs with acoustic sections, which makes them sound folky and, at the same time, reminds of similar approaches used by certain bands playing melodic death and/or progressive death metal.
Each of the tracks introduced on this winterish album is special, and each introduces a particular story, though interweaving major musical and lyrical elements together. A sufficient combination of art-work and music itself has always been an advantage, as it allows a listener to visualize what is heard and feel the idea of an album. Even if he or she does not speak the artist's language, this approach allows the band to eliminate such an aspect and still impress the listener by offering the memorable listening experience. In this context, 'Sporysz' proves the fact that the use of non-English lyrics may sometimes provide the bands with certain benefits, especially, when it comes to those addressing various folk-related motives.
This album requires to listen a couple of times to it due to richness of sound that this release offers. Elements of various genres are introduced, and all of them comprise an atmospheric soundscape. In this regard, mastering is also notable, as the sound indeed provides the listener with every single element from 'Sporysz'. Similarly to its debut album, Jarun introduces its ideas in a form of a high-quality recording, paying a special attention to all the details. While this album should be listened to in its entirety, it is reasonable to distinguish these particular songs: "Powidoki", "Malowany Ogień", "Sporysz", "Sny jak ziemia, sny jak rzeka".
'Sporysz' will be released on December, 22 by Arachnophobia Records.
#####
Support your favorite magazine by donation to cover some webhosting expenses - that will be more than appreciated!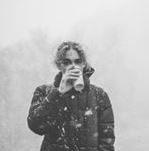 Latest posts by Yuriy Zymovin
(see all)