For me the most powerful aspect of any album is its replay value. And any album which I come back to even after three months of my first listen is really something rare and extraordinary in my book. Icons of the New Days is one such record, displaying an incredibly memorable performance of passionate heavy metal music. Having strong vocals and charismatic musicians making me feel like I am back to the early 90's.
Firstly, I will be admitting not knowing anything about this band before getting this album for reviewing. I did my research and was kind of sceptic about a band from Spain, but thankfully I was pleasantly surprised with my experience. This album is a very passionate and professional piece of work by the band, focusing on individual strength as well as working together to create a powerful and memorable music.
Icons of the New Days begin with the electrically charged 'World Gone Mad' and all throughout never misses a step. Ronnie Romero is a well known vocal of the heavy metal circle already due to his various contributions specially for Rainbow. And once again he proves here how good he actually can be, the album is almost like a showcase of his prowess a master of a strong heavy metal vocalist. He really does have a massive range and can take passionate singing to a whole new level, making any fan of metal irresistibly head-banging with his singing. The depth of his voice and his ability to stretch his notes melodically is really quite commendable.
With any band having a strong vocal it is always a question whether the rest can keep up with him. But Lords of Black never miss a step in any of their instrumental work either. Tony Hernando does excellent work on guitars creating memorable leads, providing soothing rhythm work while even providing solid keyboards as well. The drumming by Andy C. is tight and clean enough to appreciate separately, and I was quite amazed to learn that he also provided the piano works and additional keyboard support for some songs which in itself testifies for his talent. The bass from Dani Crado provides excellent support for the overall feel of the songs and creates space for the others to shine as it should.
It is quite hard to find any particular track to recommend because this album is a thing to be experienced as a whole. But 'World Gone Mad', 'Icons of the New Day', 'When a Hero Takes a Fall', 'Forevermore', 'King's Reborn', 'Wait No Prayers for the Dying' and 'All I Have Left' are definitely among the highlights of this release. I would also like to recommend anyone thinking of purchasing this album to go for the 'deluxe edition' which contains some amazing covers as well as two bonus songs.
For someone with Ronnie's caliber it is really hard to find a group of musicians that can work with him while not being overshadowed and delightfully Lords of Black never feels like a one man show rather like a compact band that works so well together. For me this is one of the best pure 'Heavy Metal' album of '18. I really look forward to follow this bands journey from now on.
#####
Support your favorite magazine by donation to cover some webhosting expenses - that will be more than appreciated!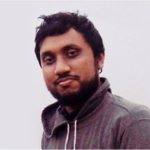 Latest posts by Rakib Khan
(see all)