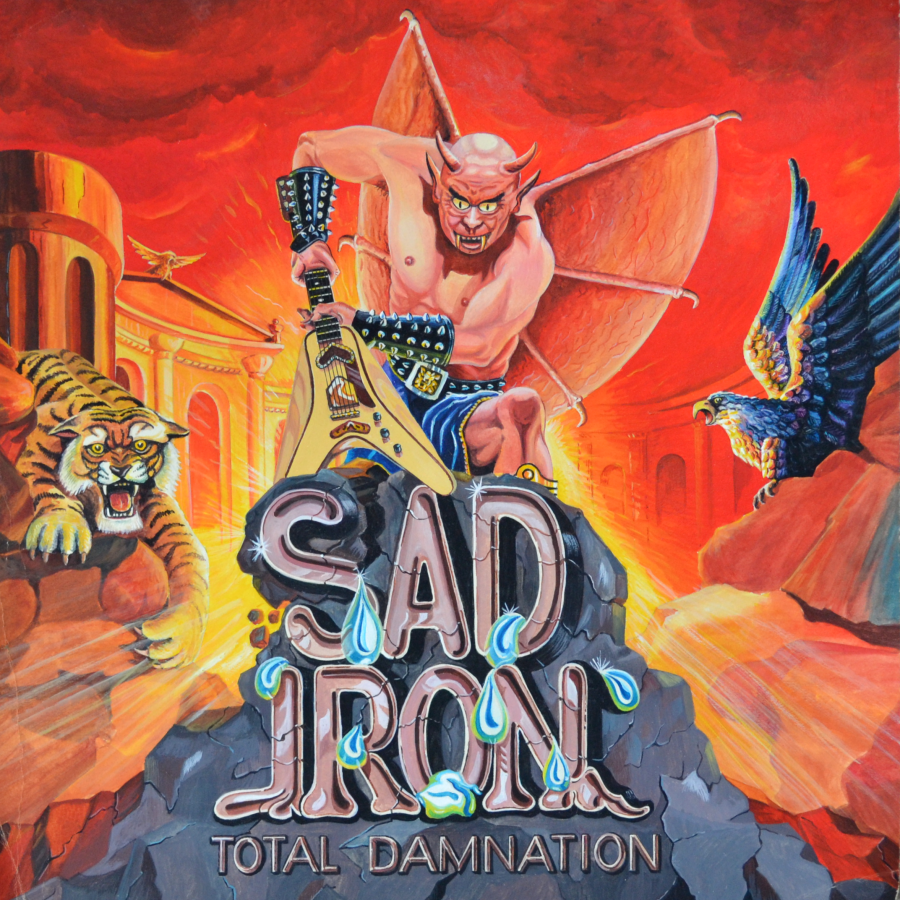 Classic Dutch Heavy Metal act SAD IRON, will reissue their debut album "Total Damnation" from 1983, via Skol Records. It will be first official reissue of this album: CD will include all 7 songs from the original album mastered from the original tapes, 2 bonus tracks recorded live in 1982, and 2 bonus tracks taken from "The Antichrist" demo from 1984. Package will also include original album artwork, and thick booklet with all lyrics and previously unseen band photos. CD will be available at the end of March 2015, and will be limited to only 1000 copies.
SAD IRON was founded in 1980 in Hoorn, Holland, and "Total Damnation" is their only one official full length release. In 1984 the band recorded second album titled "The Antichrist", but as the label that was going to release went bankrupt, and the original master tapes got lost, it was never officially released. Recently reformed SAD IRON plan to re-record it, and started to schedule live shows for 2015. In April of 2015 SAD IRON will appear at the Very 'Eavy Festival in Stadskanaal, Holland, headlined by two NWoBHM cult acts: RAVEN and SATAN, and which will also host legendary acts such as TOKYO BLADE, SACRED STEEL, TYSONDOG, ELISE, EAR DANGER, and newcomers NIGHT DEMON and AIR RAID.
www.facebook.com/bartgabrielofficial
#####
If you really would like to support Antichrist, you can just Share our article.
You can also support Antichrist by sending a couple bucks to cover some webhosting expenses. =>>
PayPal