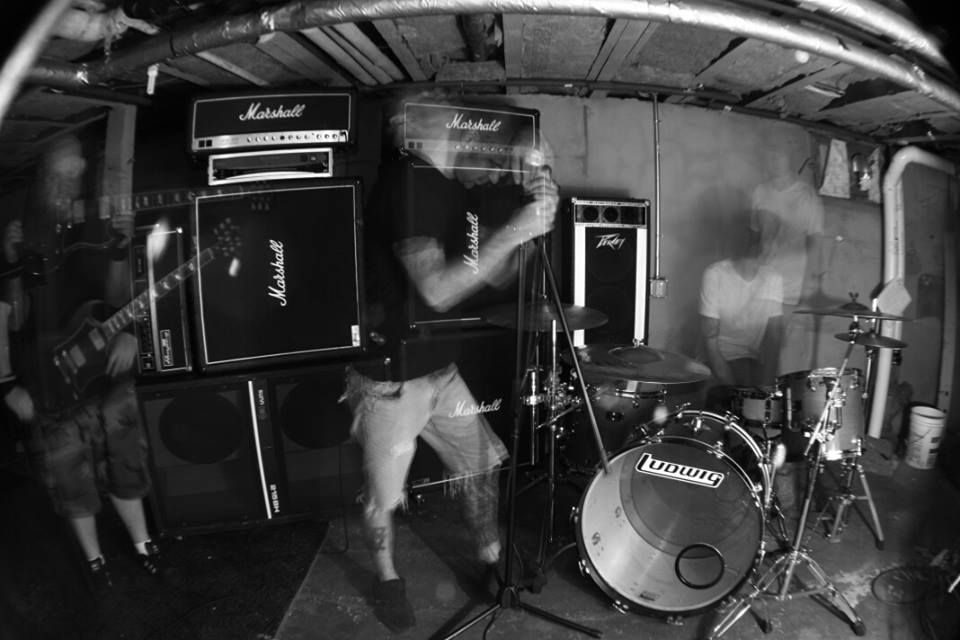 The SECRET CUTER triowill bring their oppressively corrosive tunes and municipality-crumbling volume back to the road this week, with new headlining shows confirmed in New York and Rhode Island in January. The band returns to Brooklyn this week with a live demonstration at Saint Vitus Bar this Thursday, January 23rd. The following week, SECRET CUTTER invades Providence on Friday the 30th.
A damaging supply of brand new material for SECRET CUTTER's upcoming sophomore LP has been partially constructed. The band will laboriously hone these skeletal components into what is promised to be their harshest and most explosive material to date over the coming months, and will record later this year, amidst other regional live performances across the Northeast. Additionally, the band recently recorded a cover of the Dead Kennedys' "Your Emotions" for an upcoming Cvlt Nation compilation inclusion to be announced shortly.
SECRET CUTTER Live:
1/22/2015 Saint Vitus Bar – Brooklyn, NY w/ Godmaker, Huldra, RHIN, PinkMass
1/30/2015 AS220 – Providence, RI w/ Good Lord, Sire, Lyra, Extinction Machine
Fusing abrasive hardcore aggression into a decimating wall of sludge metal, Bethlehem, Pennsylvania-based SECRET CUTTER's sophomore album, Self Titled, sliced into the public via the band's own Bethlehem Rust label digitally and on vinyl in mid-2014, the album's sheer brutality and caustic originality leaving unsuspecting listeners mangled in its wake. Subsequently, a deluge of international media praise on the album — including Cvlt Nation's top six sludge releases and NPR's top 25 metal albums for 2014 – a European distro deal through London-based Holy Roar Records (Enabler, OHHMS, Strife, Coliseum) and a limited cassette run from San Diego-based Grimoire Cassette Cvlture (Indian, Fister, Goryl) have infiltrated the public, while SECRET CUTTER has taken their brutal tactics to fans on stage across the Northeast.
Also view recent live footage of SECRET CUTTER courtesy of Metal Injection's Pit Full Of Shit here:
http://www.facebook.com/SecretCutter
Sponsors:
[AdSense-A]
#####
If you really would like to support Antichrist, you can just Share our article.
You can also support Antichrist by sending a couple bucks to cover some webhosting expenses. =>>
PayPal
[ad 1]