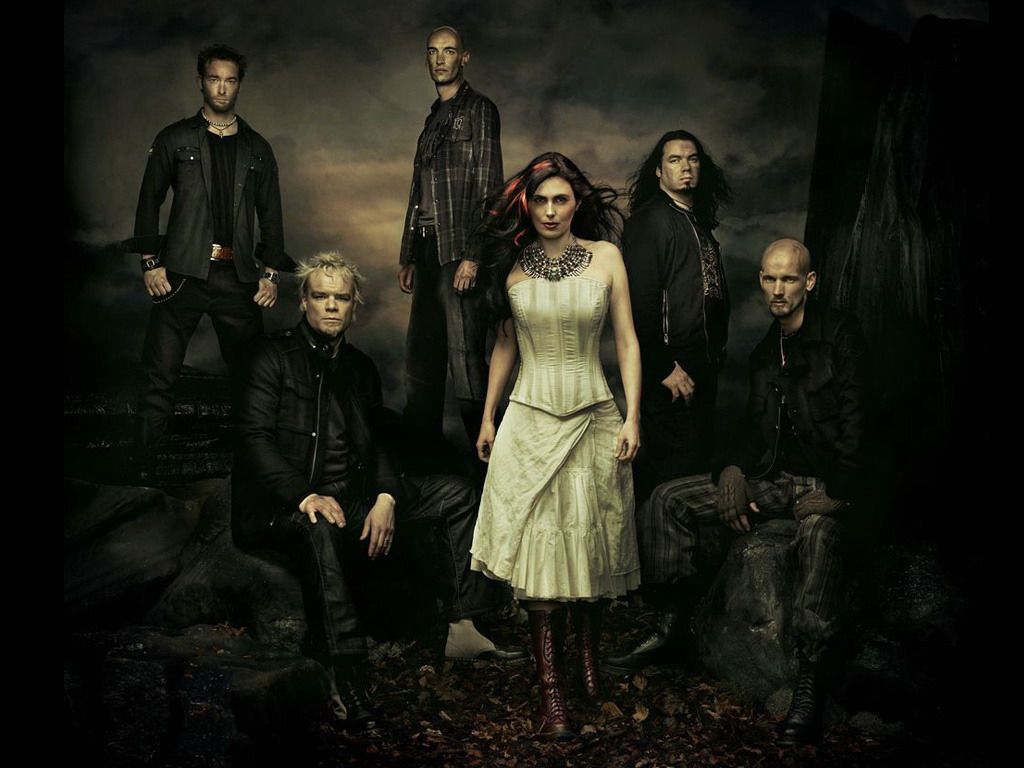 Each episode of "Crazy Tour Stories" features a touring act giving you all the details about one or more wild things that have taken place while on tour. The latest episode, featuring the Dutch symphonic rock band WITHIN TEMPTATION, was filmed on October 1, 2014 in Chicago, Illinois, and can be seen below.
In a recent interview with Patch.com, WITHIN TEMPTATION vocalist Sharon den Adel satted about the band's plans for 2015: "It is going to be a very busy year. We will do a theater tour and a lot of summer festivals in Europe and we are hoping to come back to America to play places we did not get to this year. And we're writing new music at the same time. It is looking to be another fun year."
WITHIN TEMPTATION released a new live DVD/Blu-ray/2CD, "Let Us Burn – Elements & Hydra Live In Concert", on November 14. The set features two of WITHIN TEMPTATION's most-talked-about arena shows ever. The two dates are 2012's resplendent 15th birthday "Elements" concert and the final night of the "Hydra" European arena tour at Amsterdam's Heineken Music Hall in May 2014.
WITHIN TEMPTATION is renowned for releasing impressive live DVDs. Previous release, the best-selling "Black Symphony" DVD, helped make them one of the most popular bands in their genre. At their recent Awards show in Berlin, Metal Hammer Germany presented WITHIN TEMPTATION with the prestigious "Best Live Band" award. The new DVD underlines this title.
"Let Us Burn – Elements & Hydra Live In Concert" was released in four formats — DVD + 2CD, Blu-ray + 2CD, 2CD, and digital album. The DVD and Blu-ray contain 34 live audio visual tracks in HD, mixed in 5.1 Dolby Surround. The 2CD and digital album comprise 32 live audio tracks. The two shows have a running time total of approximately 170 minutes.
Sponsors:
[AdSense-A]
[ad 1]
#####
If you really would like to support Antichrist, you can just Share our article.
You can also support Antichrist by sending a couple bucks to cover some webhosting expenses.