Belgian Death Metallers DEHUMAN will release Graveyard of Eden on Kaotoxin Records March 9, followed by the North American and digital release on March 10, as a limited edition (500 copies) first press deluxe three-panels DigiSleeve CD. Featuring an exclusive bonus track, the LP version will be available on April 13 (April 14 in North America) both as a 100-copy collector edition on white vinyl (band and label exclusive) and 400 copies on black vinyl.
After the release of their 2012 debut full-length Black Throne of All Creation, four European tours with the likes of Master and Agathocles and many festival appearances,DEHUMAN are back with a ferociously raging and ravaging second full-length produced at both the Blackout Studio (Enthroned, Emptiness…) and Sainte Marthe Studio (Arkhon Infaustus, DEEP IN HATE, DEPARTMENT OF CORRECTION). Preorders will start on February 9, exclusively at Kaotoxin, and will come with exclusive special package deals including a new line of t-shirts, girlies and hoodies.
Right after the official release party on March 13 at Le Biplan in Lille with label mates SAVAGE ANNIHILATION and INFECTED SOCIETY, DEHUMAN will embark on a Spanish tour with Hungary's GraveCrusher and Spain's Riot of Violence. Scroll down for tour dates.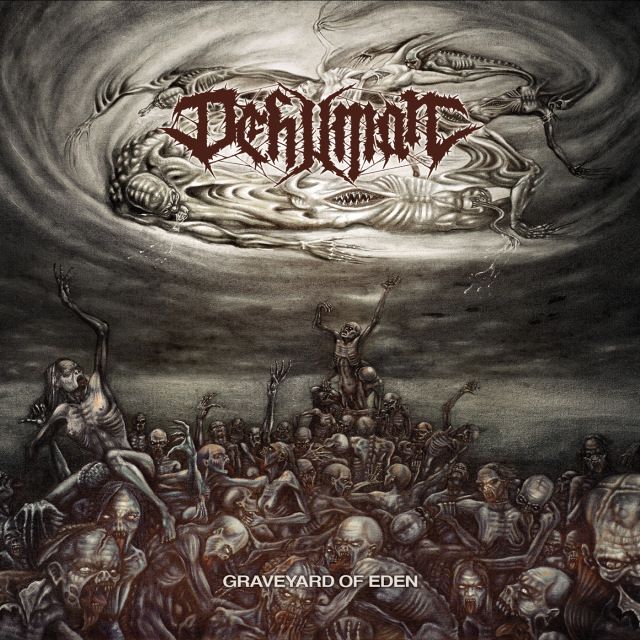 Sepulcher of Malevolence
Crypts of Blood
Obedience to Pestilence
Invocation of Sublime Death
Cries of Nihility*
Temple of Lust and Fire
Cerebro Veneficium
Ov Madness
Goddess of Sins
*LP bonus track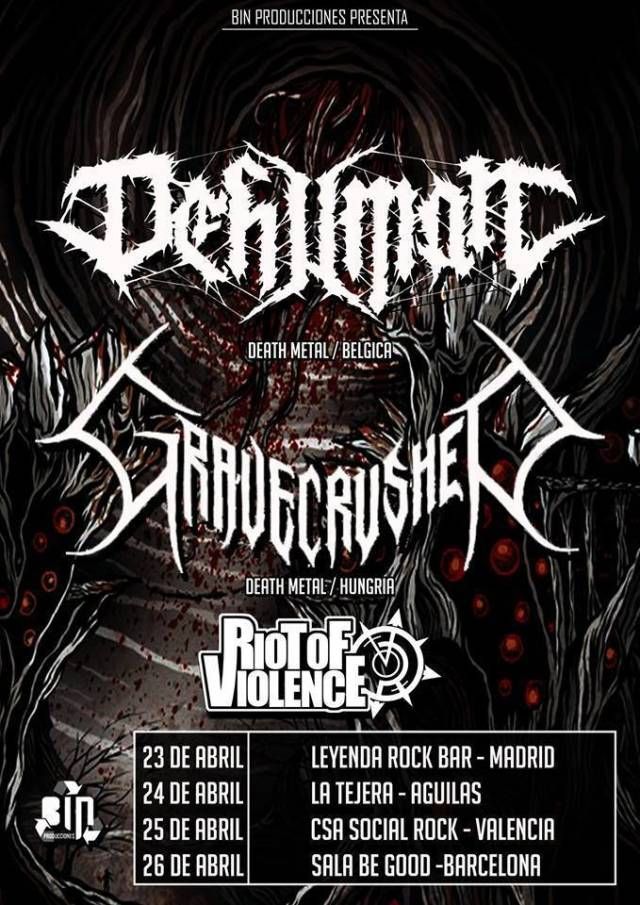 https://www.facebook.com/dehumanDM
Sponsors:
[AdSense-A]
[ad 1]
#####
If you really would like to support Antichrist, you can just Share our article.
You can also support Antichrist by sending a couple bucks to cover some webhosting expenses. =>>
PayPal