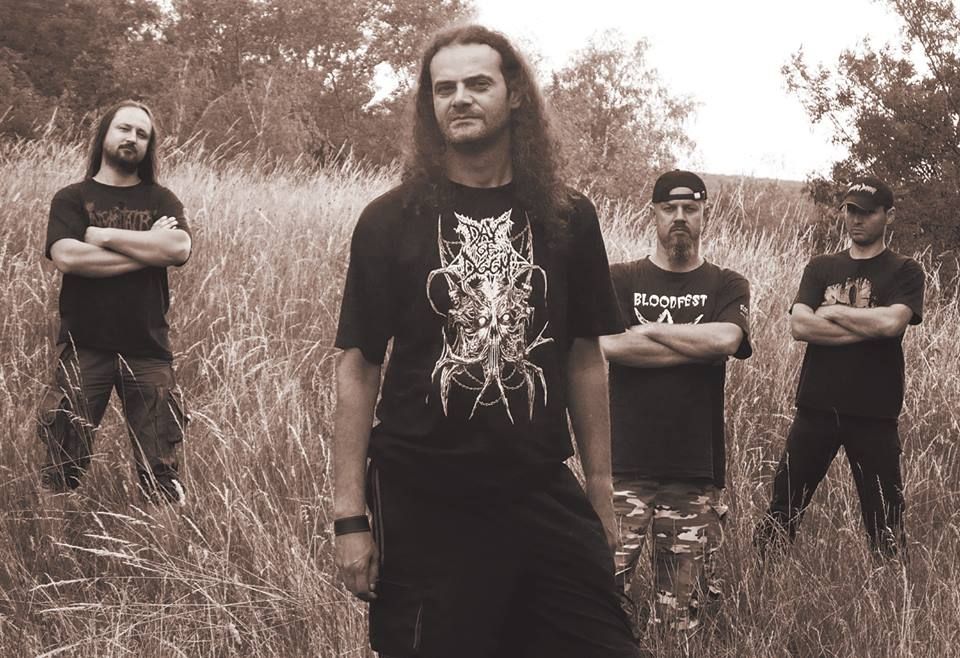 After four years of silence,
DESTROYING DIVINITY
returns with their fourth album, the darkly apocalyptic, devastating and eerie 
Hollow Dominion
. The album was recently released by Lavadome Productions and can be streamed in its entirety and/or purchased here –
CD  orders are also being taken at the
Lavadome Productions Store.
 The album will soon be available on Amazon, i-Tunes, Spotify, Deezer, and other online retailers.
Hollow Dominion offers a dark, apocalyptic, devastating and eerie record full of top-tier, elaborate death metal.The legacy of bands like IMMOLATION and MORBID ANGEL has been taken to new unconquered realms with a great, original contribution from DESTROYING DIVINITY. You are about to undergo an utterly mesmerizing and destructive experience. Just listen for yourself and let the devastation flow and grow! DESTROYING DIVINITY bring it all back with full focus and have managed to create a colossal piece of apocalyptic death metal obscurity that is as true to the traditions and roots of the genre as it is contemporary and fresh. Hollow Dominion will remain after the current Death Metal resurrection has died and gone. Lyrics are available upon request.
Check out the promotional video for album track "Burning Divine Domination"-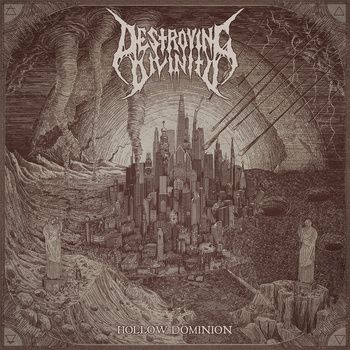 1. The Eternity Guardians
2. Burning Divine Domination
3. Scent of Death
4. Empire of Emptiness
5. Suffering Redemption
6. Defleshed Skeleton
7. Sinful Omen
8. Inner Slavery
https://www.facebook.com/DestroyingDivinity
https://www.facebook.com/lavadome
#####
If you really would like to support Antichrist, you can just Share our article.
You can also support Antichrist by sending a couple bucks to cover some webhosting expenses. =>>
PayPal