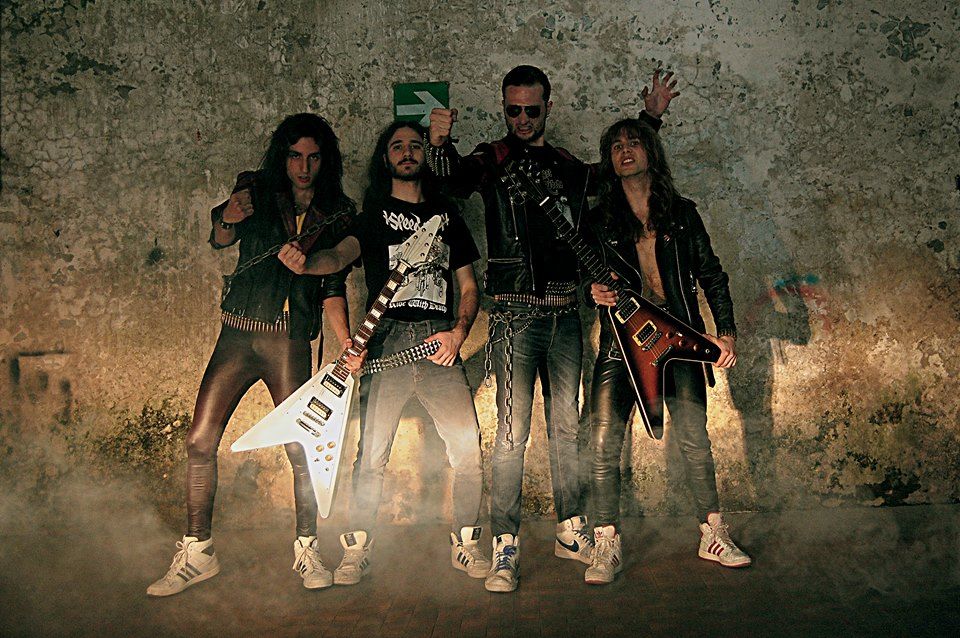 PLAY FAST AND LOUDER, SMOKE AND GET DRUNK! New album streaming, was recently released by Metal on Metal records.
"Till Death and After" (14th November 2014)
These young and wild Italian maniacs will take you on a fun ride back in time to the early/mid '80s with their relentless and furious speed/thrash metal attack! "Till Death and After" is the 2nd album of HI-GH and it perfectly shows their unrestrained energy with punk influences and attitude. Their style is raw and gritty, but at the same time more than just competent technically… the melodic and flashy solos are the best proof! On this album the classic heavy metal influences are more audible, while the previously present psychedelic elements practically disappeared. It's totally old school, but still it sounds fresh and definitely very personal, making this album a true joy to listen to, as you can feel their passion, enthusiasm and dedication. HI-GH are the living embodiment of the old spirit of metal, and fans of MÖTORHEAD, EXCITER, JUDAS PRIEST, early METALLICA, early SLAYER, TANK, INEPSY, MIDNIGHT and G.B.H. are in for a real treat here!
Metal-on-metal Records (jowita@metal-on-metal.com)
https://www.facebook.com/HI.GH.officialpage
#####
If you really would like to support Antichrist, you can just Share our article.
You can also support Antichrist by sending a couple bucks to cover some webhosting expenses. =>>
PayPal