Dutch Blackened Heavy/Thrash Metal band ONHEIL publishes the title track of their latest album 'Storm Is Coming'. The song is accompanied by an animated video based on the album cover and booklet artwork. 'Storm Is Coming' was released last September by German record label Cyclone Empire.
Check out the video here: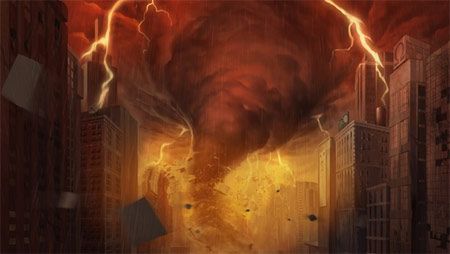 As the title hints, the most important lyrical theme of the album is the destructive force of extreme weather phenomena. The artwork for the animation was created by the GrimTwins Studios which then was animated by vocalist/guitarist Amok. He comments: "We always try to offer something extra with our artwork and music videos, to give a bit more insight in what the songs are about. Our album booklets are always full of artwork related to the songs, making our lyrical concepts more visual and hopefully spark the imagination of the listener. Now with this animated video we want to bring our songs even more to life!"
ONHEIL is currently celebrating their 15 year anniversary. Fans and supporters are asked to follow the band on their Facebook page (http://www.facebook.com/OnheilMusic) where rare photographs, video footage and stories will be shared on a weekly basis, even dating back from the mid 90's. Beside that there will be a fan meet-up on the 20th of December 2014 at rock bar 't Avontuur in their hometown of Dordrecht.
During 2015 there will be more events to celebrate their 15 years of ONHEIL and to give more insight into the history of the band.
The album 'Storm Is Coming' was produced and mixed by Bart Hennephof (TEXTURES) and Yuma van Eekelen (Ex-PESTILENCE) at the Final Focus Studios, The Netherlands. The mastering was done by Tore Stjerna at the Necromorbus Studios, Sweden(WATAIN, DESTRÖYER 666). The album booklet holds 16 pages of high-quality artwork of which a large part is done by an upcoming artist of the GrimTwins Studios (DEICIDE).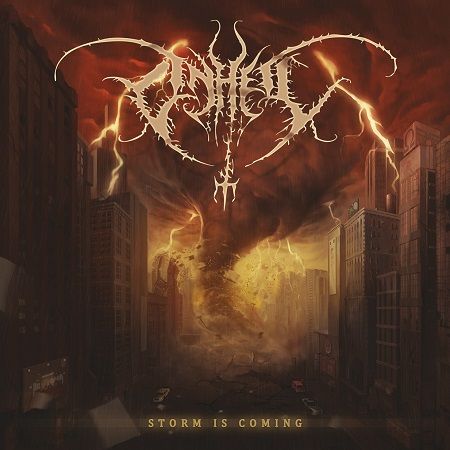 Sponsor:
[AdSense-A]
#####
If you really would like to support Antichrist, you can just Share our article.
You can also support Antichrist by sending a couple bucks to cover some webhosting expenses. =>>
PayPal