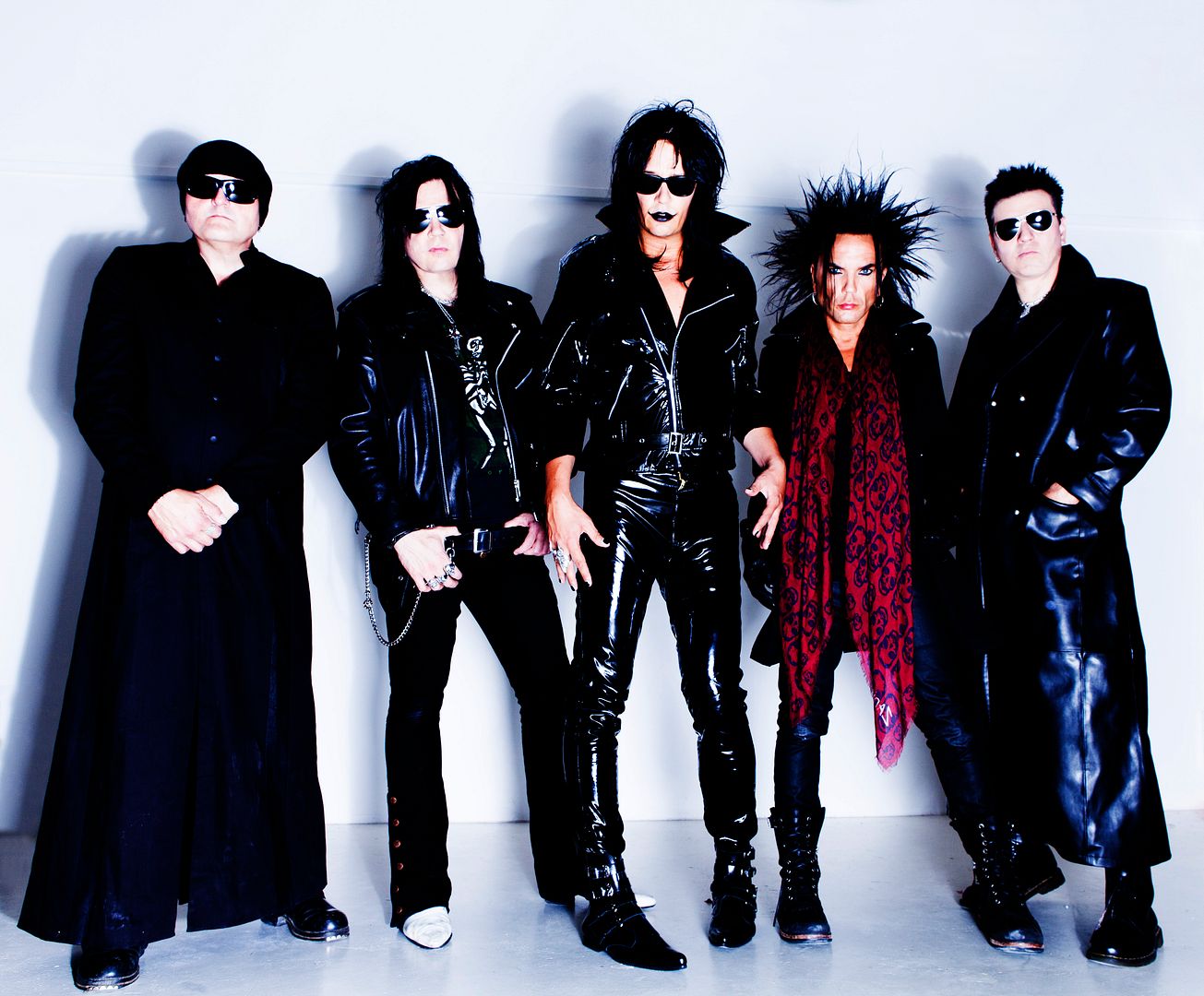 Founded in the Finnish capital some 25 years ago, THE 69 EYES spawned a total of ten full-length records and an additional selection of live, best-of and re-mastered albums. Looking back on such a vast legacy, THE 69 EYES have always managed to stay alive as a band and kept reinventing their distinct blend of Goth'n'Roll. Entering 2015, THE 69 EYES just announced the release of "The Best Of Helsinki Vampires", a full best-of collection, spanning a quarter of a century of band history.
"The Best Of Helsinki Vampires" features 28 tracks and will be out on April 10, 2015 via Nuclear Blast.
The track listing of "The Best Of Helsinki Vampires" will be as follows:
CD1
01. Lost Boys
02. Perfect Skin
03. Brandon Lee
04. Lost Without Love
05. Feel Berlin
06. The Chair
07. Dead Girls Are Easy
08. Radical
09. Tonight
10. Dance D'Amour
11. Borderline
12. Rocker
13. Dead N' Gone
14. Rosary Blue (feat. KAT VON D)
CD2
01. Never Say Die
02. Gothic Girl
03. Betty Blue
04. Sister Of Charity
05. Love Runs Away
06. We Own The Night
07. Red
08. Devils
09. Wrap Your Troubles In Dreams
10. Wasting The Dawn
11. Kiss Me Undead
12. Crashing High
13. Stolen Season
14. Ghost
Additionally THE 69 EYES will re-release »Devils« (2004), »Angels« (2007) as well as »Paris Kills« (2002) as a special edition. Each re-release will include the original album track listing plus three bonus tracks and will also be out on April 10, 2015 via Nuclear Blast. The »Paris Kills« special edition will feature 'You're Lost Little Girl', 'Crashing High' (Remix) as well as 'Stigmata' (Gothic Remix) in addition to the regular album tracks. The »Angels« re-release will be expanded through 'Wrap Your Troubles In Dreams' (2007), Only Fools Don't Fall Once More' and 'Never Say Die' (single mix). The re-issue of »Devils« includes 'From Dusk Till Dawn', 'Pitchblack' and 'Feel Berlin' (single edit) as bonus material.
#####
If you really would like to support Antichrist, you can just Share our article.
You can also support Antichrist by sending a couple bucks to cover some webhosting expenses.