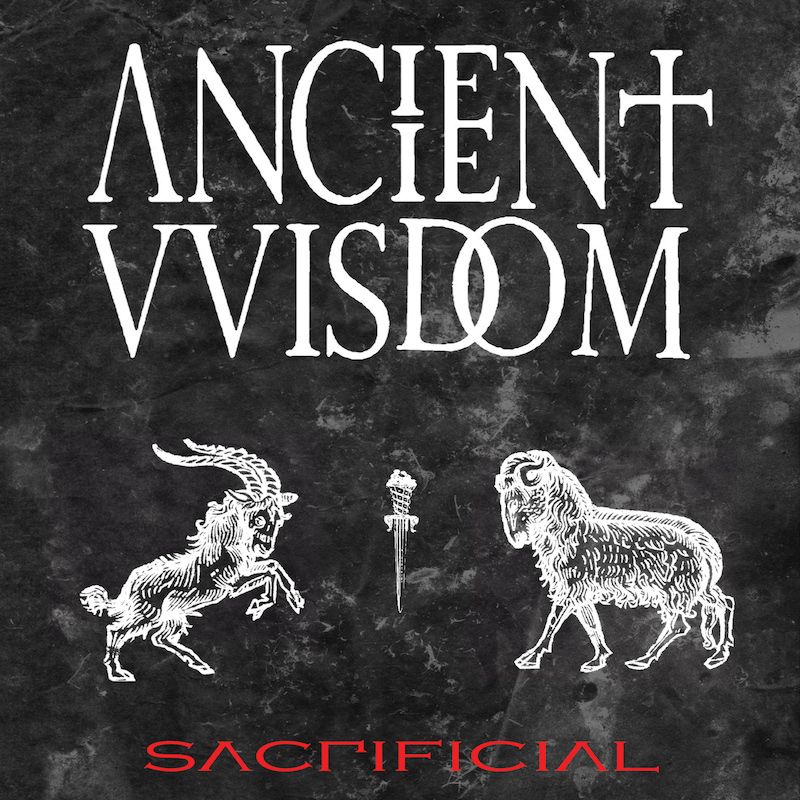 ANCIENT VVISDOM
SACRIFICIAL
Death Rock Folk Metal Acoustic Doom Occult Blues: this is the definition that Ancient VVisdom give to their music. A weird mix for this unique, strange creature from Texas that slithered in the metal world even if the sound of the previous albums was pretty far from what we are used to listening; but the lyrics, the atmosphere and the mysterious imagine of the band contributed to let Ancient VVisdom get in the circuit of the heavy music.
The news is that in 'Sacrificial' THERE IS heavy music. Yes, Nathan Oppositon and Co, plug in the electric guitar, leaving the folk melodic arpeggios that were the strong point of 'Deathlike', to move towards a real metal sound.
A strong and brave change that is rewarded with a brilliant result. The sound is near to the primordial heavy metal of the early 80's, even to the doom icons, like Candlemass and Pentagram, but sometimes there are some grunge echoes of the 2000's (for example 'Blood Offering').
The song structures are very basic, the pace is always slow, leaving the scene to the wonderful voice of Nathan Opposition. Sometimes honeyed, sometimes mournful, sometimes enthralling, sometimes energetic, sometimes creepy, the vocal lines are always fascinating, various and 'multi-colored'.
The catchy chorus of 'Chaos Will Rise Again', 'Devil's Work', 'I am Your Sacrifice' and 'City of Stone' will be nailed in your mind for days.
It's amazing how these songs are so enjoyable, without falling on 'commercial' sound, thanks also to the usual pseudo-satanist, dark, occult, apocalyptic lyrics and a production really raw, that have the only bug in the sound of the drums, maybe to weak.
So give a chance to this great, surprising, different, and original album. You won't regret.
84/100
                                                                                                                                                                    (c) Dan Ross
#####
If you really would like to support Antichrist, you can just Share our article.
You can also support Antichrist by sending a couple bucks to cover some webhosting expenses.