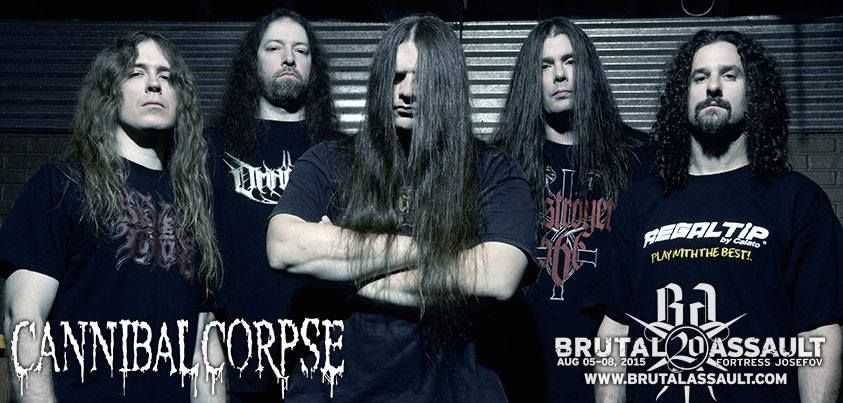 BRUTAL ASSAULT confirms another load of bands for the 2015 edition! Dutch death metal legends ASPHYX will be returning to the fortress once more. Another band receiving glorious appraisal at our fest ANAAL NATHRAKH is returning next year with their mixture of hateful black metal and blasting grindcore. For hardcore fans we've booked a classic New York band BIOHAZARD. Oldschool death metal fans can rejoice as well as we confirm that Swedish all star project BLOODBATH and cult Buffalo butchers CANNIBAL CORPSE will play. The young generation fans of extreme music who appreciate death metal/metalcore fusion can look forward for the show of EMMURE. Britain's fantastic ESOTERIC will make the funeral doom fans happy, while dancewilling youngsters should get ready for ILL NINO. Charismatic Irish veterans PRIMORDIAL and pioneers of post thrash/melo death metal THE HAUNTED will aslo play the festival in 2015.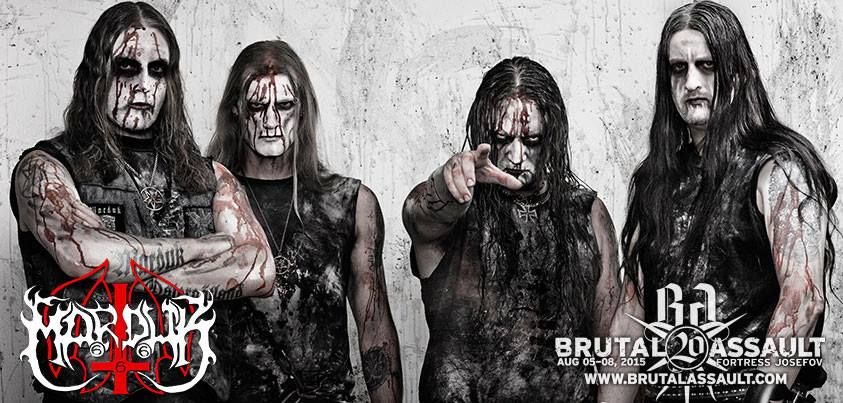 New batch of bands confirmed!
New batch of bands confirmed! Mexican cartel BRUJERIA is on the list among Canadian hyperblast death metal masters CRYPTOPSYand exotic DEMONIC RESURRECTION of India, who are returning to our festival as well more known and respected progressive death/black metal band. Cold nordic chill will be present through Norwegian viking metalers EINHERJER and blasting Swedish black metal by MARDUK, who will perform their classic album Panzer Division Marduk in its'entirety for the last time ever! Hailing from Brasil is NERVOSA, all female thrash power trio! Another band will bring their fresh South American thrash metal like from the golden age of 80's – NUCLEAR from Chile, while Australia's own PSYCROPTIC will deliver thinking mans' death metal. Modern extreme technical deathcore RINGS OF SATURN will debut a tour fest as well as ROSETTA – well known post-hardcore ensemble from Philly. Old school crossover – thrash will be heared from classic band of the genre – M.O.D.! SVARTIDAUÐI from Iceland will bring their psychedelic black metal visions and VADER will join with their unaging death metal.
#####
If you really would like to support Antichrist, you can just Share our article.
You can also support Antichrist by sending a couple bucks to cover some webhosting expenses. =>>
PayPal