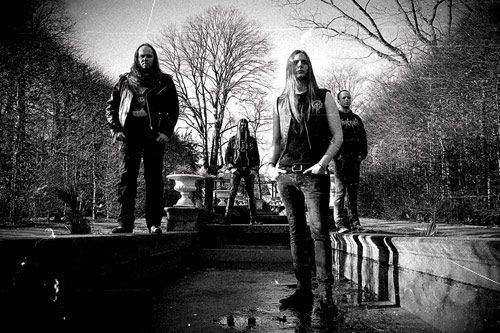 We will show you all seven illustrations which you can find in the CD and LP booklet of the upcoming CHAPEL OF DISEASE album"The Mysterious Ways Of Repetitive Art" in weekly intervals. Seven artworks for seven songs, or better let's call them rituals. All artworks are created by Chris of Misanthropic Art. An outstanding, international acting artist. He and the band's guitarist Laurent wrote down their thoughts about each illustration.
So, let's continue today with #5 "Symbolic Realms":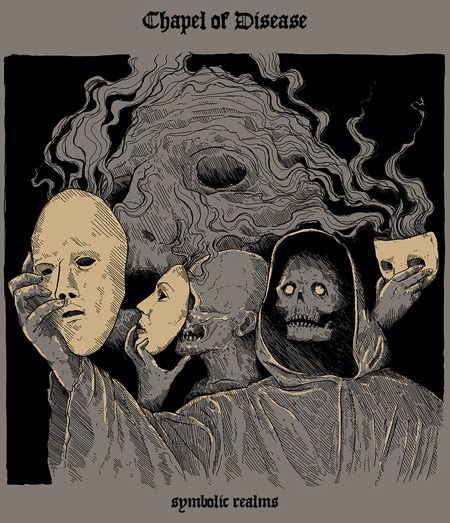 Chris (Misanthropic Art) about the illustration #5 "Symbolic Realms":
"I honestly had a few problems at first with this illustrations. I couldn't quite figure out how to illustrate the content, but when the idea was there i instantly had the picture in my mind. the final image is a balance between a abstract and realistic scenario which is again inspired by old movie poster and old horror illustrations. I also wanted to draw the death somewhat recognizable to the cover image."
Laurent (Chapel Of Disease) said about it:
"Layers and the beyond… Whatever is seen must not be, whatever is heard must not be and then comes the big gap between everyone and everything, no matter how entangled it all seems to be. The song itself has many faces, that detach one another and then it finds itself at the start again, more or less asking the same question."
Front cover:
"The Mysterious Ways Of Repetitive Art" will be released on January 16th, 2015 through FDA Rekotz (CD,LP and Download).The new self-produced and recorded Album was mixed by Mersus of The Underworld Studios (Erazor, Attic, Gospel Of The Horns etc.) and mastered by Erkan Tatoglu at Midas'in Kulakligi Studios in Ankara (Turkey).
Check out "The Dreaming Of The Fame" on Soundcloud:
Tracklist:
01 – The Mysterious Ways…
02 – The Dreaming Of The Flame
03 – Masquerade In Red
04 – Lord Of All Death
05 – Symbolic Realms
06 – Life Is But A Burning Being
07 – …Of Repititive Art
Next shows:
30.01.15 – Rhein In Blood XXI – Album release show
07.03.15 – Hell Over Hammaburg
26.-28.06.15 – Protzen Open Air
Also coming up in January 2015, beside the new album: A second vinyl edition of the band's debut "Summoning Black Gods".
https://www.facebook.com/ChapelOfDisease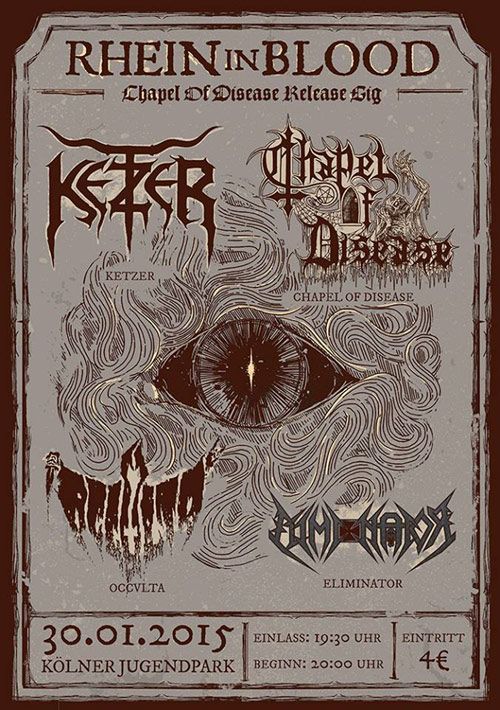 #####
If you really would like to support Antichrist, you can just Share our article.
You can also support Antichrist by sending a couple bucks to cover some webhosting expenses. =>>
PayPal