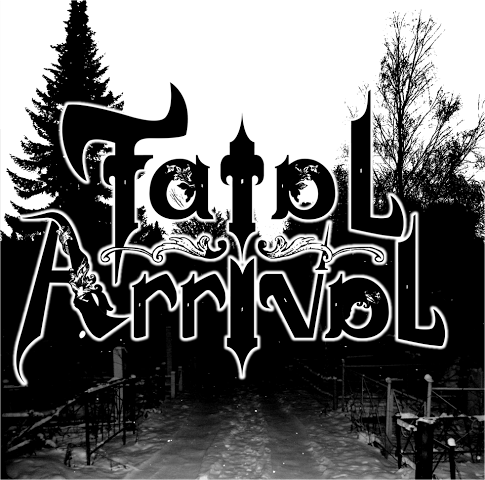 Please introduce yourself.
I am Franz, the leader of the German Heavy Metal band "Fatal Arrival". I am the singer and one of two guitar players. My great comrade Marc and I write all the musical and lyrical stuff. We founded the band in the beginning of 2012.
When your band was created?
Fatal Arrival was founded in the beginning of 2012 in Germany.
What the style do you play?
Classic Heavy Metal
How could you describe your music by several words?
Influenced by heros like Judas Priest, Iced Earth, Mercyful Fate/King Diamond, Iron Maiden or several underground-metal-bands we keep the classic metal spirit alive. With a combination of dark atmospheres, sentimental clean-parts, heavy riffs and a wide vocal range including high screams we play a widely varying but still oldschool-orientated Metal style.
What is the main theme of your lyrics?
The lyrics are about life, death, misery, loners, mankind, fighting with problems, war.
What would you like to achieve with the band activity?
The aim is to keep Oldschool-Heavy-Metal alive. My personal aim is the expression of my inner world via making music, be it singing, playing guitar or writing lyrics.
How many gigs you have played so far and maybe you visit another countries with concerts?
We played about 7 gigs, but every band member has a lot of stage experience from the past or other projects. One concert was already abroad. A dream would be to play in Russia.
Is there anything very important about your band what SHOULD know fans and labels?
Fatal Arrival is not a stereotype Metal Band. The lyrics can be helpful for everybody who has problems. In addition we want peace and freedom in this world. We are against war, racism and fascism.
What the formats you would like to see your releases, CD, Vinyl, Tape…? And how do you see future of physical releases?
We want to bring out an album. Just a CD, that's hard enough 😉
When you will get label deal, would you like to help to the label with promotion from your side, or you want label do all without your help?
Yet we don't have any deal, but we are searching for.
What's your reaction towards negative opinions about your music?
Everything is relative, as well as music. It's a question of everybody's taste. Some like it, some do not. That's normal, that's life.
And last question, how do you like our webzine, do you have some remarks towards its look or functionality?
Care about clarity and authenticity. That's all you need.
Sponsors:
[AdSense-A]
[ad 1]
#####
If you really would like to support Antichrist, you can just Share our article.
You can also support Antichrist by sending a couple bucks to cover some webhosting expenses.