Antichrist metalzine XV anniversary T-Shirt! -
check here
.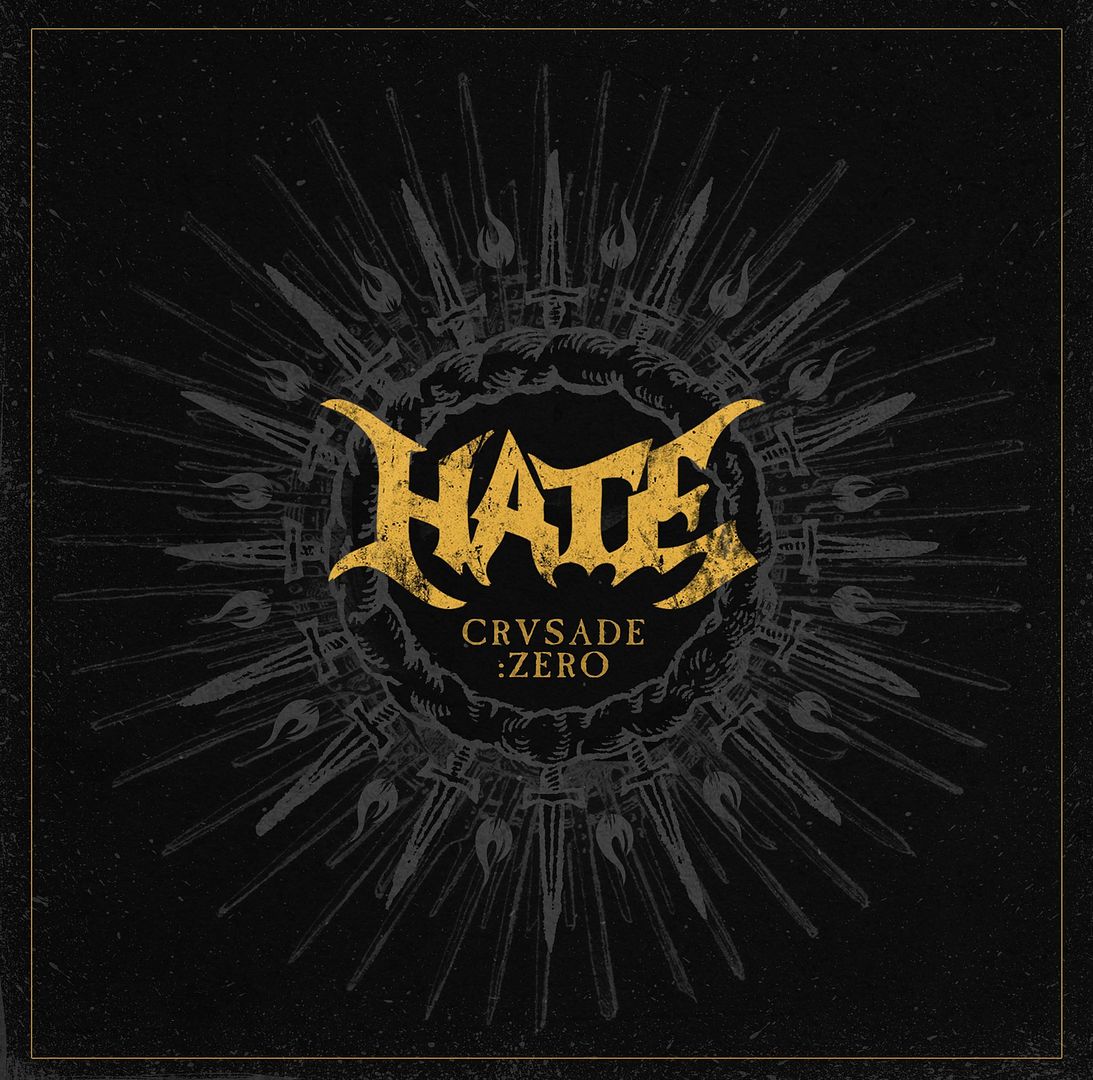 HATE "Crusade:Zero"
Napalm Records
Argh! I wait a long time for this album, finally I have got it last week, and listen to it almost every day. Official release date is 30 Jan, 2015, so please be patient. Oooookay! What could we expect from Polish Hate with the new album? From my point of view – no more no less, but just kick-ass dark death metal! And yes, "Crusade:Zero" sounds kick-ass and fucking dark! 12 tracks, filled with anti-christian atmosphere. The sound is more than good, of course, well-known Hertz Studio able to make decent sound, you know. So, let's see what we have over here. Death metal, with some black metal parts (most memorable mix between death and black metal shown in the song "Leviathan"), each song sounds really impressive and pressing. Atmospheric parts not sounds boring, what is the huge positive thing during the whole Hate's hystory. Made by various tempos, but mainly by mid-paced rhythms, and of course with intelligent tempo-changes, from slow up to fast ones. Plus I could admit great marching guitar rhythms, which pretty good mixed with guitar solos, they sounds just great together. Plus typical massive growls and of course – (again to the atmosphere) – typical for Hate dark atmosphere. As I said before – I listen to this album for a while and can't to stop it, so you can imagine how good this album is. Concluding I could just add – "Hate is Hate", they never did poor stuff and I'm sure they will do NOT! Satanic death/black metal, blasting and blashemous with each tune and chord, any Hate's album worth for huge attention, and "Crusade:Zero" will be just next crusade into deepst hell for your obscure minds! Wait until end of this month (January) and prepare fucking money to buy his piece of satanic altar! Long live hellih HATE! Aaarrrggghhh, this is a straigh march of darkness!
P.S. 6th song should be main statement on the ads – "Hate is the Law"!
100/100
(c) Aleksandr Maksymov
---
If you really would like to support Antichrist magazine by donation to cover some hosting expenses - that will be more than appreciated!