KING HEAVY
KING HEAVY
Cruz Del Sur Music
First album for King Heavy, after the debut EP and a split with DoomLord in 2014. King Heavy come from Chile, but the singer is the Belgian Luther Veldmark, a man as talented as weird on his look (check the photo down here and guess who he is). King Heavy play classic doom metal on 80's style, taking as landmarks Candlemass, Pentagram, St. Vitus and of course Black Sabbath.
Slow and heavy guitar riffs, with the right amount of melody and sporadic uptempos make the core of the album, that represents for sure an excellent debut for the band. You won't find any useless technic display or too much painful 'laments' – as sometimes happens on album of this genre – because King Heavy know how to built a song in the right way. Their music is 'old' and a little predictable, but is totally true, passionate and never boring, even if five songs on seven last more than six minutes.
You can feel the epic, magic and damned atmosphere in every note, for a doom metal that is absolutely far from any nowadays commercial detour, also thanks the voice of Luther Veldmark, incredibly intense and expressive; the majestic vocal lines of the Belgian singer (who clearly remember the legendary Messiah Marcolin) set this melancholy, desperate but also imperious feeling, which finds its zenith in the final suite 'He Who Speak in Tongues'.
Cruz Del Sur Music is becoming a safe house for classy and excellent metal: King Heavy are strongly recommended to every doom lovers: waiting for the new Candlemass album, those guys will fill the void.
87/100                                                                                                                                      (c) Dan Ross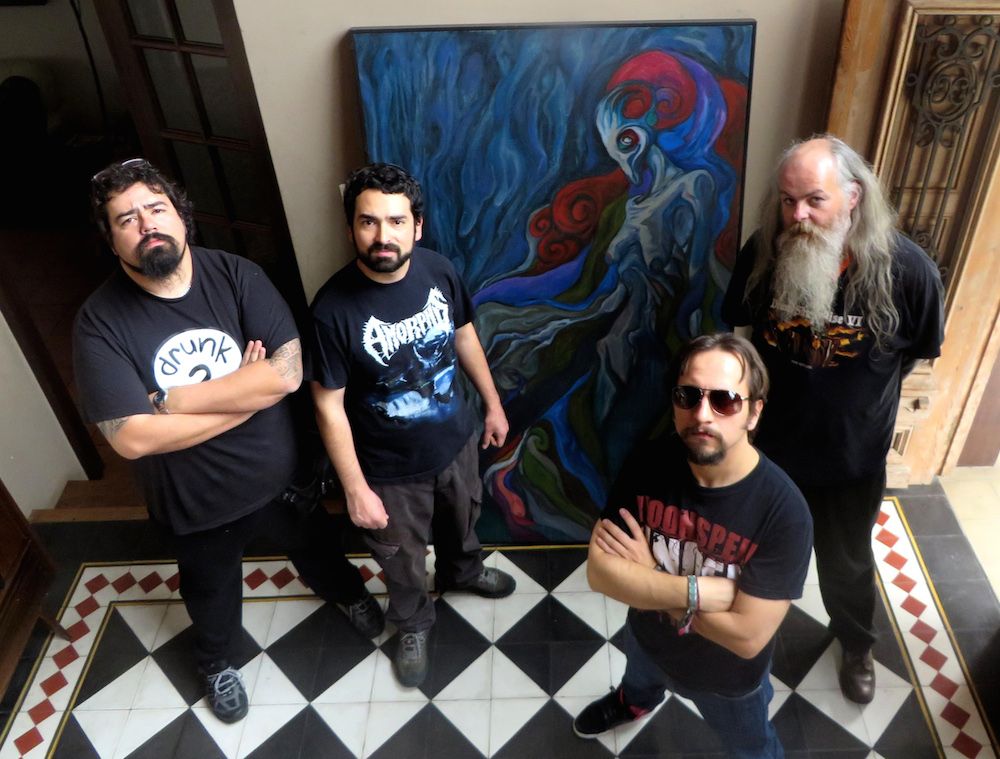 #####
If you really would like to support Antichrist, you can just Share our article.
You can also support Antichrist by sending a couple bucks to cover some webhosting expenses. =>>
PayPal