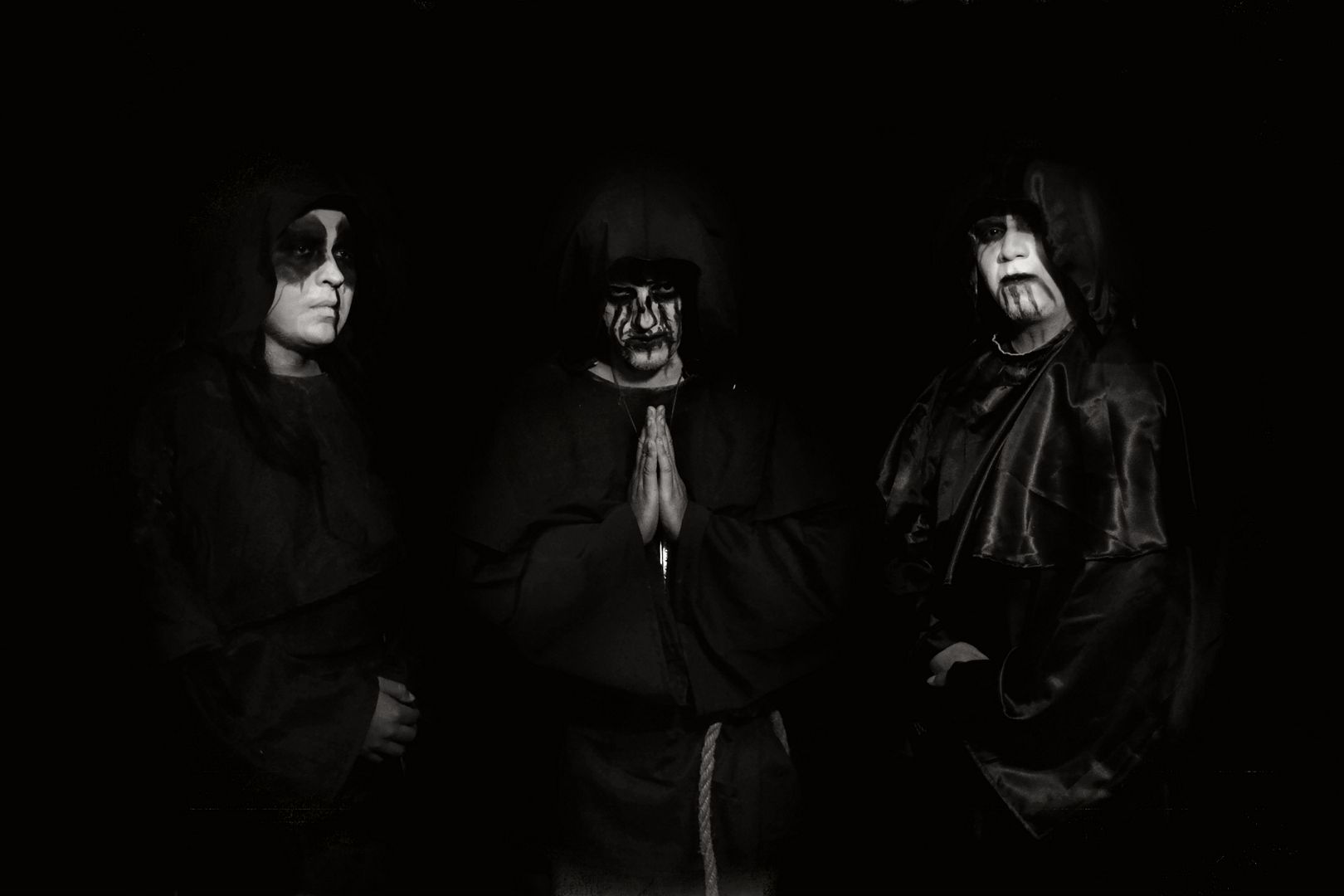 Always on the hunt for the best in the black metal underground, Moribund Records is proud to present Luciferian Rites' debut for the label, When the Light Dies, set for release on May 12th. An otherwise-undiscovered gem in the darkest BM underground, Luciferian Rites hail from Mexico and have one previous full-length (Evangelion of the Black Misanthropy) to their name. Now, with When the Light Dies, the quartet are prepared to take their freezing-cold attack to wider audiences. Despite their geography, Luciferian Rites here extract the most potent elements of classic Finnish and Polish black metal, distilling each chilling essence into a sorcerous spell that's as authentic as it comes. And yet the band back up their blasphemous ruminations with an ever-insistent pulse and alternately melancholic/majestic riffing that could've come straight from 1995. Bolstered by a production that balances rawness and well-roundedness, When the Light Dies will surely make a rightful name for Luciferian Rites. Be prepared for When the Light Dies! Cover and tracklisting are as follows:
Tracklisting for Luciferian Rites' When the Light Dies
1. Eternal Misanthropy of the Black Cosmos
2. Incinerated Cross
3. Infernal Manifestation
4. When the Light Dies
5. Rotten Creed
6. Conviction of Nocturnal Raven
7. Garden of Spirits
8. A Dreadful Chant for Self-Destruction
9. All Your Lies (Diabolical Memories)
10. Ghost in the Shadows
Luciferian Rites was born in late 2006 comprised of three members, doing live performances only and having a self-recorded demo until 2011. The band released their first full-length, Evangelion of the Black Misanthropy, in 2011 through Mexican label Azermedoth Records. At the end of 2012, Luciferian Rites decided to record a second album, which took time to complete due to issues in the band, but in the end, they got the sound they aimed for. In early 2014, drummer AntiChrist leaves the band due to personal reasons but receiving his credits for the album. Luciferian Rites then contacted Moribund Records label owner Odin Thompson in the middle of 2014, and by the end of the same year, an agreement was made to release When the Light Dies.
When the Light Dies lineup:
Count Shadows – vocals
Abomination – guitars
AntiChrist – drums
A statement from the band reads: "With this second album, Luciferian Rites is based and inspired mainly by those feelings and situations that get us spiritually and physically close to the pessimistic side of life and the human mind. With lyrics about misanthropy, death, depression, and the occult, this production offers a very orthodox approach to black metal. The album reflects the progress of the band, with a more mature composition and a sound that's paving the way to make a name for ourselves. With When the Light Dies, we are aiming to get to as many people around the world as possible and to get a place in the black metal netherworld. It is, for us, an honor to be working with Moribund Records, which has supported a lot of bands that have been our influences from one way or another to write our music. It also a pleasure being part of the roster of this great label. This deal gives our new material great expectations, and it also a big boost to the band's career. We are very proud of this album, and we hope you enjoy it, as well."
MORE INFO:
www.facebook.com/pages/Luciferian-rites/181171758584729
#####
If you really would like to support Antichrist, you can just Share our article.
You can also support Antichrist by sending a couple bucks to cover some webhosting expenses. =>>
PayPal