Originating from the Heavy Metal city of Birmingham, England, QUARTZ date back to 1974, and were considered to be at the forefront of the New Wave Of British Heavy Metal boom. Their albums such as "Stand Up And Fight" or the "Satan's Serenade" EP, are known as the classics of the genre. On January 31, 2015, Skol Records will release "Too Hot To Handle" CD, which can be considered as a complete unreleased album from back in the day, as it's a collection of 16 previously unreleased songs recorded between 1981 and 1982. Some of those tracks were re-recorded in different versions for the "Against All Odd's" album (1983), and some of them see the light of the day for the first time ever. One thing is sure: "Too Hot To Handle" is a solid piece of New Wave Of British Heavy Metal history, and history of Heavy Metal in general, because of the band's connection with the legendary BLACK SABBATH. Album's artwork was painted by Italian artist Roberto Toderico, known from cooperation with such extreme Metal acts as SINISTER, LOUDBLAST and ASPHYX.
QUARTZ released their first same titled album on Jet Records in 1977, which was produced by Tony Iommi of BLACK SABBATH. The band toured heavily during this time, playing the Reading Festival three times (1976, 1977 and 1980) and touring with of some of the larger Heavy Metal bands of the time, incl. IRON MAIDEN, SAXON, UFO and RUSH. Late 1979 saw Geoff Nicholls leave the band to join the legendary BLACK SABBATH, providing keyboards and songwriting for them for the next 24 years. Incidently in 1980 Malcolm Cope was approached by OZZY OSBOURNE  to join his solo band, but declined stating QUARTZ was his band, and they had just signed a deal with MCA to record "Stand Up And Fight". 1983 brought the release of "Against All Odd's" which had been partly written with vocalist David Garner, and the departing Derek Arnold had been replaced by Stephen McLoughlin. Prior to the final recording of the opus, David Garner was replaced by Geoff Bate, who's vocals appear on the album. During this period Malcolm Cope also joined the roll call of QUARTZ members being called up to BLACK SABBATH, working on pre-production demos for the "Born Again" album.
QUARTZ reformed in 2011, and the current line up consist of: Geoff Nicholls on guitars and keyboards, Mick Hopkins on guitars, Derek Arnold on bass, Malcolm Cope on drums, and vocalist David Garner.
http://www.facebook.com/quartzbackintheband
http://www.facebook.com/skolrecords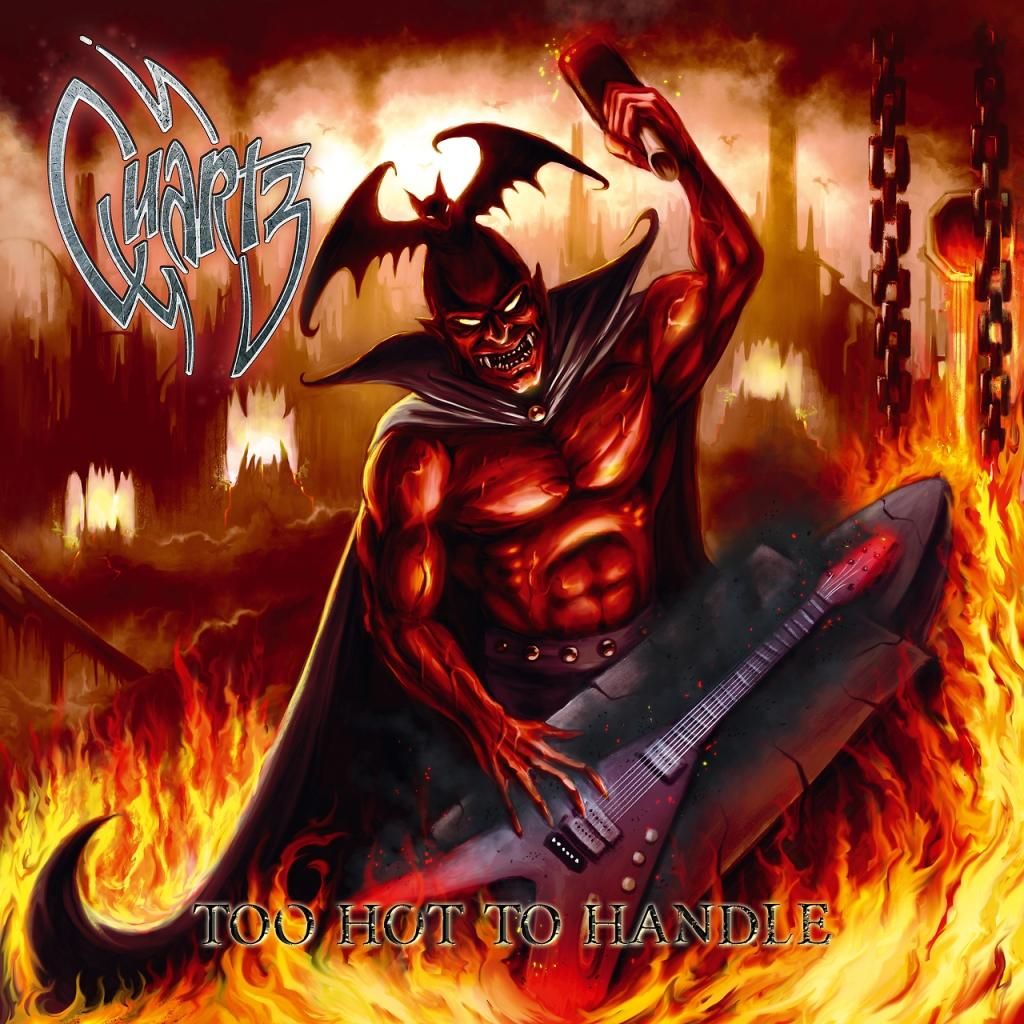 #####
If you really would like to support Antichrist, you can just Share our article.
You can also support Antichrist by sending a couple bucks to cover some webhosting expenses. =>>
PayPal