LEGIONNAIRE "Dawn Of Genesis"
Gates Of Hell Records
I have a decent sound system attached to my computer, a set of Harman / Kardon Soundsticks, so I'm not sure why my promo sounds a bit on the tinny side, especially when the same tracks sound much better via You Tube… so to me, the production is a bit weak, mainly on the guitars… but that could just be the promo copy…
Sound issues aside, this is a pretty good piece of retro NWOBHM meets Traditional/Power Metal.
The vocals are epic, more like you'd find in a classic Doom band, but they fit the jaunty, twin guitar sound, which is also on the epic side, but epic as in NWOBHM/early Speed Metal epic.. like a bit of fiery (early) Maiden with a couple of rockets strapped on for extra propulsion.
In terms of songwriting, I can't fault them. This is a fist banging delight that could command a thousand studded writstbands with ease… but personally, I think they need to up their game if they want to reach the next level.
I've been treated to quite a few NWOBHM classics recently, so this is a couple of rungs down the ladder, but it's a massive improvement on their 2015 demo, The Enigma of Time. So the most important thing on show, is the promise and the improvements the band have made of the past couple of years.
If you have Metal running through your veins, it's impossible not to enjoy this… but in my job as a music critic, I can pick holes in this all day. Thankfully though, the good points obviously outweigh the bad.
Stick them in with a decent producer, tighten things up a bit and these Finns have huge potential.
https://www.facebook.com/legionnairemetal
#####
Support your favorite magazine by donation to cover some webhosting expenses - that will be more than appreciated!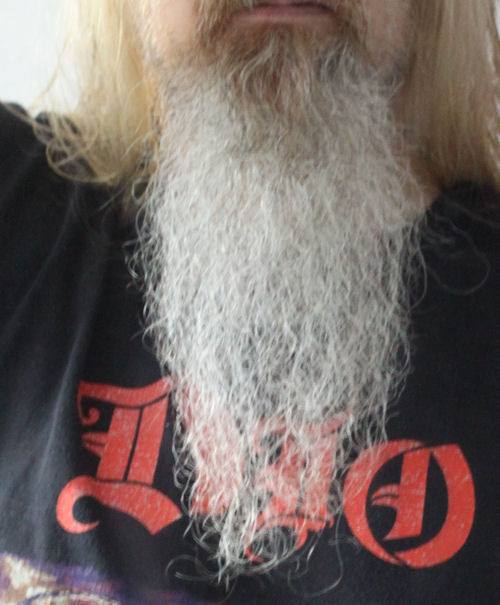 Latest posts by Steve Thomas-Green
(see all)