Antichrist metalzine XV anniversary T-Shirt! -
check here
.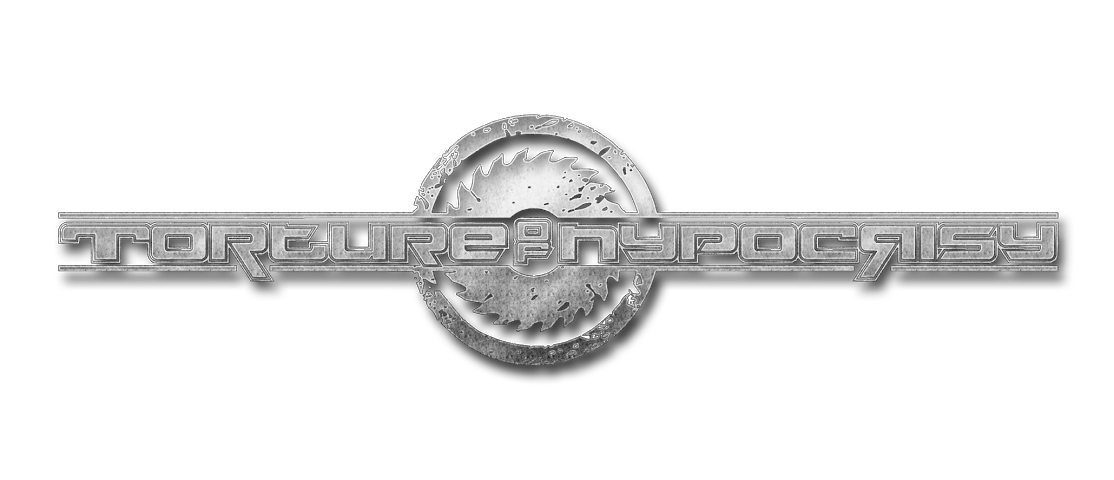 Please introduce yourself.
We are Torture of Hypocrisy – metal band from Mikołajki, Poland.
When your band was created?
Torture of Hypocrisy started in the middle of 2007.
What the style do you play?
The band incorporates elements from styles such as thrash, death, groove, and progressive metal and also makes use of acoustic guitars and varied vocal styles.
How could you describe your music by several words?
Furious reflection of reality.
What is the main theme of your lyrics?
We made concept-tracks. Each one is based on a different subject. We write about pathologies, politics, deviations, religious fanaticism, industrial collapse and many other subjects.
What would you like to achieve with the band activity?
Fulfilling lifelong passion, which is music.
How many gigs you have played so far and maybe you visit other countries with concerts?
The band actively plays concerts since 2014 and so far we played 7 gigs. Before that time touring was unavailable because of line-up issues.
Is there anything very important about your band what SHOULD know fans and labels?
Through years the band once transformed into an international session project (2008-2011) and then again into full line-up concert group in 2012.
What the formats you would like to see your releases, CD, Vinyl, Tape…? And how do you see future of physical releases?
We would love to release our music on many formats such as CD, vinyl, tape etc. So far we are focusing on CD-box and digital versions of our productions, but if we'll get signed by a label one day, we will surely ask for a chance to have vinyls or tapes.
When you will get label deal, would you like to help to the label with promotion from your side, or you want label do all without your help?
At the moment we're 100% independent band and we're making all the music, videos, promotion and gigs organization by ourselves, so in a case we get signed there will be no problem to help the label – it'll be like a mutual relationship with benefits.
What's your reaction towards negative opinions about your music?
To be honest – there wasn't many of such opinions. Of course we accept all comments, but we don't give a shit about haters, because it's a really simple choice – if You don't like the music – don't listen to it. Our music is a result of very hard work, years of practice, it's what we love. Our music simply reflects ourselves and we identify with it.
And last question, how do you like our webzine, do you have some remarks towards its look or functionality?
Your webzine is awsome. The design of Your website is very transparent and clear – texts and graphics are on a good level. All is very readable. Keep it up!
https://www.facebook.com/tortureofhypocrisy
Torture of Hypocrisy is a Polish metal band from Mikołajki, Poland. The band incorporates elements from styles such as thrash, death, groove, and progressive metal into their songs, and also makes use of acoustic guitars and varied vocal styles. Torture of Hypocrisy is a musical work of guitarist Tomasz Krysiak, which is the main composer and lyricist. They started in the middle of 2007 in Mikołajki, Poland and after one year the band was moved to Olsztyn. ToH first demo was released in 2009. One year later, the band released debut album "Random Perspectives of Reality" – an instrumental LP released on the path of cooperation with bassist of "Rotten Sky" – Victor Jenicek. At that time, it was also published video for the song "Last Logical Process". At the end of 2012 Torture of Hypocrisy began a transformation process and gained live musicians. In 2013 band released a well-received single "Mass Murder Mechanism". In January 2014 ToH released an album "Random Augmentation", which is a re-edition of the original version with the vocals. The album earned high marks in web press such as METALZINE: 8/10 "Random Augmentation is undoubtedly perfect in every way, and complemented by the vocals only gained in quality." All releases were produced completely independently. Torture of Hypocrisy played so far on with such bands as THY DISEASE, KHROMA, KAATAKILLA, FETO IN FETUS, TEHCE, MANSLAUGHTER, HYPERIAL etc. Currently the band is working on a new album.
Torture of Hypocrisy:
Tomasz Krysiak – Guitars
Adam Ślipiko – Vocals
Dariusz Nawój – Bass
Rafał Sykuła – Drums
Discography:
2014 – "Random Augmentation" (LP, re-edition with vocals)
2013 – "Mass Murder Mechanism" (Single)
2010 – "Random Perspectives of Reality" (LP, instrumental)
2009 – Demo