Moribund Records is proud to unveil one of black metal's best-kept secrets: Wende and its debut album, Vorspiel einer Philosophie Der Zukunft, set for release on April 14th. Hailing from rural and deeply wooded Washington State, Wende is the sole vision of one Zamiel, and to date, his two albums have been self-released in super-limited quantities. Much like his The Third and the Noble masterpiece released earlier this year by Moribund, this is simply some of the best Burzumic black metal since…well, Burzum. Strong words, perhaps, but the proof is there across these six tracks: melancholic, emotive, and truly isolationist, Wende's Vorspiel einer Philosophie Der Zukunft will soundly restore lost wisdom and offer many journeys to the stars. Cover and tracklisting are as follows: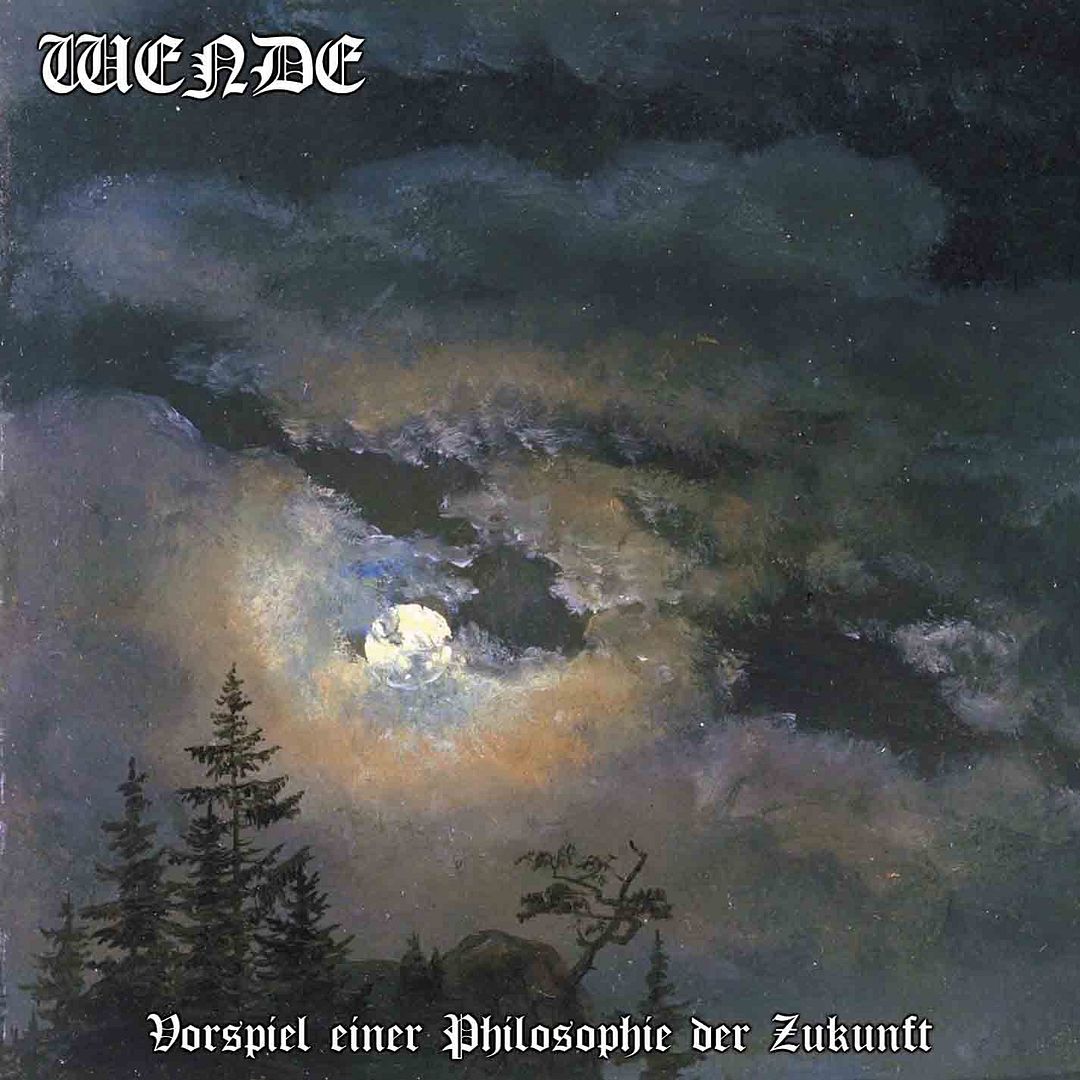 1. …Of War or 'Der Ritter'
2. …Of Death or 'Verklarung'
3. …Of Truth or 'Nichts und Schönheit'
4. …Of Solitude and the Self or 'Dasein'
5. …Of Time or 'der Ring Des Kosmos'
6. …Of Nature or 'Hercynian'
A statement from Wende mastermind Zamiel reads:
"Vorspiel einer Philosophie der Zukunft, or 'prelude to the philosophy of the future,' is designed to be a musical setting of six core concepts of philosophy – War, Death, Truth, the Self, Time, and Nature. The lyrics are my musings on these subjects and what I feel is a healthy philosophy, formed into a narrative. Musically, the album consists of three 'metal' tracks and three 'ambient' tracks, with recurring rhythmic and melodic motifs throughout. I tried to create 'open' and 'spacious' chords by playing fifths, fourths' and eighths stacked on top of each other. The entire experience is designed to encourage further thought in the listener."
www.facebook.com/pages/Wende/202258623229
#####
If you really would like to support Antichrist, you can just Share our article.
You can also support Antichrist by sending a couple bucks to cover some webhosting expenses. =>>
PayPal