Heavy metal godz from Denmark!
Hellz to WITCH CROSS from Ukraina! What is the weather now at the Denmark? Here is really bad one, no snow, now cold…
Mike:
we are all spread around Europe now. So only 2 people live in Denmark and the weather is bad there right now. Kevin our singer lives in Spain so he is enjoying the sun. I live in London and can tell you that it rains a lot.
For me was real surprise, when I have got info regarding your new album! Can you imagine, how fans were surprised, when, after long 30 years of silence WITCH CROSS has recorded NEW full-length album? What the most surprising messages you have received after album was released?
Mike: We are really happy with the feedback from the album. Amazing reviews and people have told us they like the new album for the right reasons, we didn't just want to try to make another "Fit for Fight" so what we have in "Axe to Grind" is a very complete album with great songs and good playing all round. We hope that people will keep supporting the band even with the new lineup.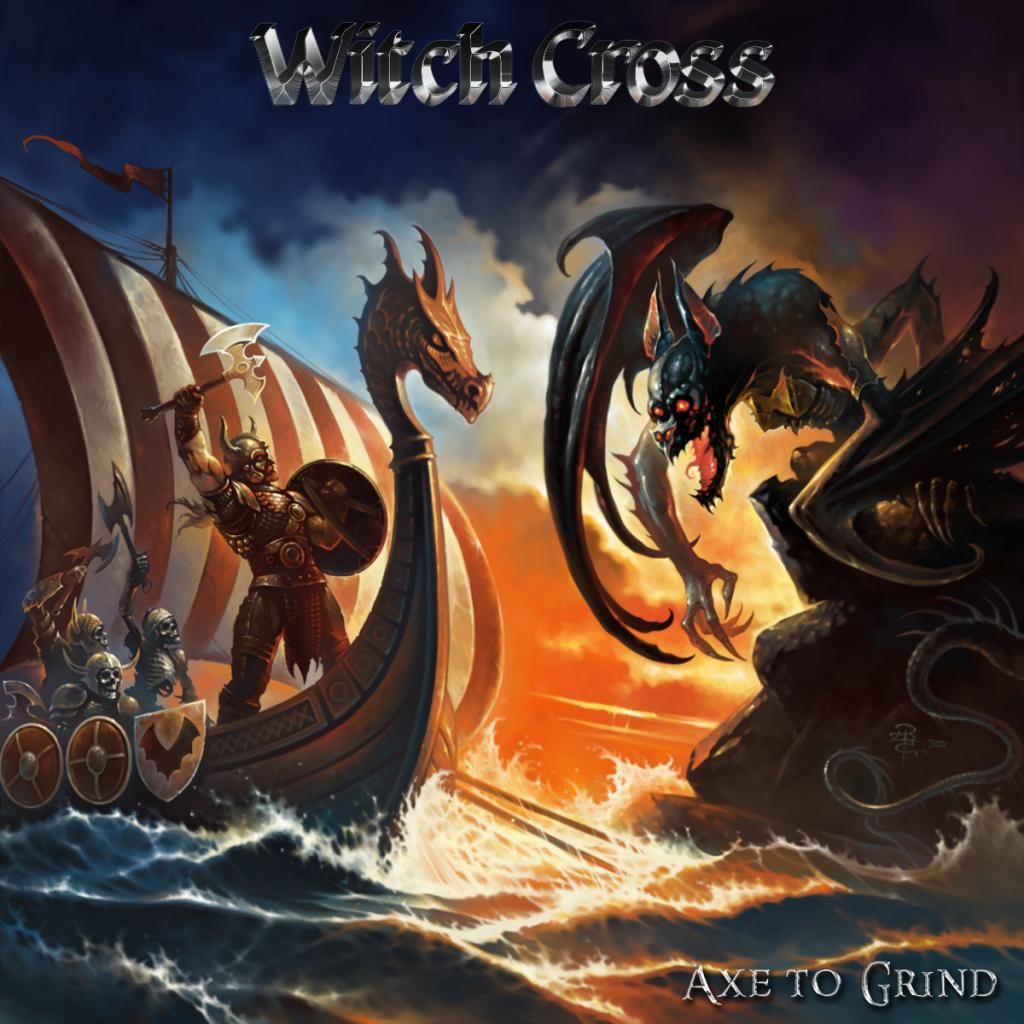 It was REAL surprise and pleasure, when, listening to "Axe To Grind" I have heard now some kind of modern shit, but pure classic Heavy Metal! It this means your musical tastes are same like was in the past? What is your relation towards modern kind of music, with all these "groove" elements and etc?
Mike: We have all been playing in different bands and worked with different styles of music so it was a matter of getting back to where it all started musically. I listen to a lot of band and like the old stuff better but I also like band like BFMV, Slipknot and Linkin Park. But Saxon Judas and Sabbath are still my favorites.
"Axe To Grind" was released by American Hells Headbangers records. Were they the first label which have proposed contract to you? Do you satisfied with this cooperation? Many time gone, so you can conclude.
Mike: Hells Headbangers re-released the old album and all the old Demos, so when we started working on the new album we asked if the were interested and lucky for us they were. They are a really good label because the care about the music even though it's not what the usually do.
New album contains three instrumental compositions. Why you decided make them? What means instrumental compositions for you? Is this something you can't describe by words and can just express your inner feelings through just music?
I always like those little intros to songs and I feel it has a good place in the album to be a more musical album instead of just songs after songs. It makes people listen in a different way if there's no words.
I was pretty surprised when I have read reviews on "Axe To Grind"… Average point is little more than half (let's say, concluding from many reviews, 3 from 5)… For me personally this album is one of the best heavy metal albums in 2013… NOT because you are old and known persons, but just 'coz your Music is HONEST and KILLER! I know, musician just make music and can't judge about music he created, anyway – what is your opinion, do you see there some weak or completely not catching pieces on the album?
Mike: Thank you very much. As I also produced the album I really tried to make an album that I would be happy listening to over and over again. The bands I like have done that on a number of albums so that was what I aimed for on Axe to Grind. I think all the songs on the album are really strong and when I write with Kevin he comes up with some great lines and hooks. It took us a long time and we were a bit rushed at the end but all the songs came out great.
I'm pretty agreeing with the statement that "Axe To Grind" reminds SAXON partially! OF COURSE it's not some kind of stolen stuff!:), but I'm interested to hear your personal opinion, what's your attitude towards SAXON music? To be honest, after three non-stop listening to "Axe To Grind" I have got huge desire to turn my covered by dust LPs of SAXON. Well, tell us, what is the main lyrical theme on the new album? I know you still into Medieval Battles, Fantasy and etc… Why this topic is so important to you during all these years?
Mike: We like to use these fantasy lyrics and link them in with modern day life. Kevin the singer used to work with Graham Oliver from Saxon and Graham is playing the solo on Ride with the Wind.
But we find inspiration from everywhere and not only fantasy stuff.
Do you read fantasy books? What's your most favorite author? What about Tolkien? Do you like movies filmed based on his books? I can't miss question – what's your opinion about Hobbit' movie?:)
Mike: Hahaha no I don't read or what's fantasy films and books. I use to read Batman as a kid. I think Kevin reads a bit of futuristic books etc.
What are you behind of music? Do you have a family, job and etc?
Mike: I am a music producer and I write a produce a lot of different music for TV and Radio. I also play with different bands and have been touring for many years. I have a wife and 2 little daughters.
Returning to "Axe To Grind". Tell me please, what the sense you have put to the album title? From your point of view – how good albums title expressing music on the album?
Mike: The title of the album is really about us coming back to fight again. And believe me it's a fight but we love it and this time we are here for good.
Who created album picture? It looks great, but I can't understand meaning; there are Vikings and some Gargoyle front of them… What the story?
Well the album is about revenge, so the Vikings are attacking the Bat dragon from the first album. We leave it up to people to intrepid the covers how they like but it links in with "Fit for Fight" so just let you mind wonder. A-Hahaha (evil laughter). The art work was done by this amazing Russia artist called Dimitar Nikolov who also does all the artwork for Keep it True.
What the countries you have visited with concerts? Was there something like EU or US tour like the support to your last album? Would you like to visit Ukraine with gig? I'll tell you little secret – you have many fans here, which still remember and HAVE your old records!!!
Mike: We would love to come to your country to play so anybody that call help please get in contact with us. We have played Germany, Holland, Italy, Denmark, Norway and Sweden but not been outside Europe. We are in holland in April and Finland before summer.
There in WITCH CROSS played many various musicians in the past… Do you have some friendly attitudes with them? Like meetings from time to time, some beers, discussing about new metal albums and etc?
Mike: We are all friends but don't meet very often. The bands is living in 4 different countries so it's very hard to meet just for a beer and a chat.
Continue beer theme. Do you like beer? What's your beloved one? One of my close friends visited Copenhagen last year, he drinks your beers and, he said – beer in Denmark is expensive, but it's worth!
Mike: hahaha Danish beer is very good but these days I drink more wine.
Well, I think that's all I wanted to ask this time. Thx a lot for your time! As well as for excellent new album! Please answer two last questions – 1) what the plans for near future? Should we expect some new album from you in future? And 2) what do you know about Ukraina as a country , maybe you even know some of our bands? STAY FUCKING METAL!
Mike: we are working on a new album and hope to get it finished before the end of 2043 another 30 years hahahaha. No we are planning the new album out next year the lastest.
I know very little about your country and would love to come and play and meet the wonderful people of Ukraina.
Metal forever!!
Thanks for doing the interview and keep us informed about any gigs etc.
check out www.witchcross.dk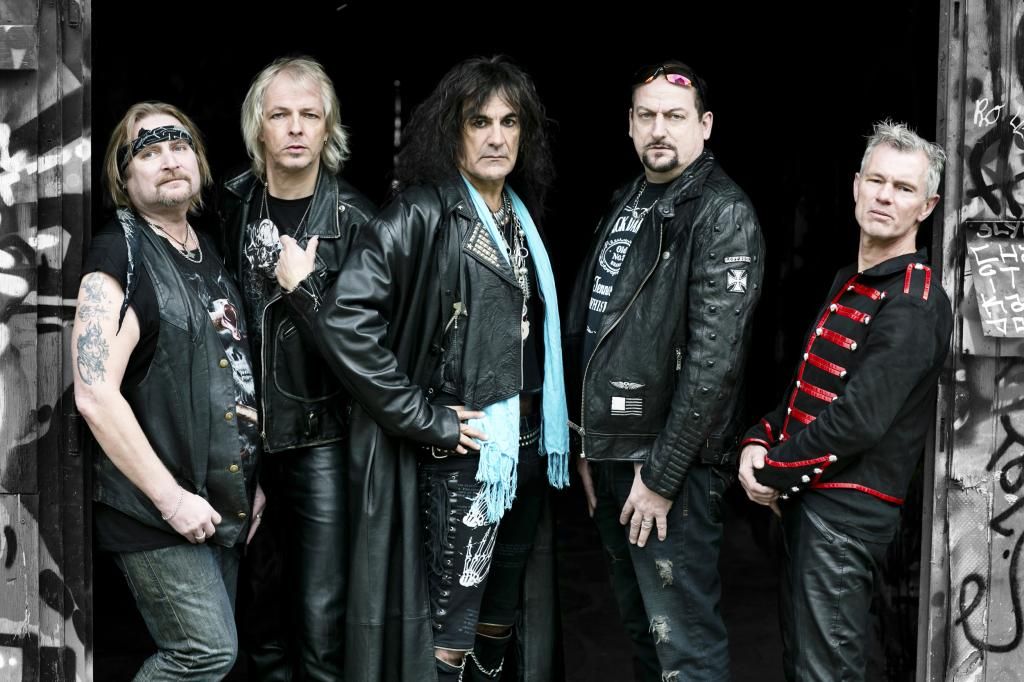 #####
If you really would like to support Antichrist, you can just Share our article.
You can also support Antichrist by sending a couple bucks to cover some webhosting expenses. =>>
PayPal